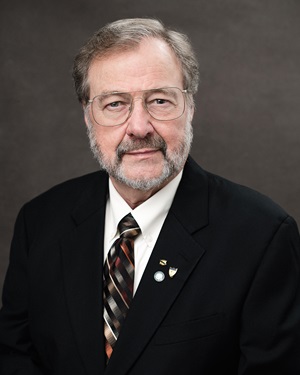 Digital Scrapbook
Ronnie J. Touchstone was born in Port Arthur, Texas, on January 22, 1949, to Jack and Marjorie Touchstone. He was the second of six children and moved to West Orange, Texas, in 1959. He and his older brother, Jackie, were only 18 months apart and were inseparable. They ran the roads and the railroads near their house, and when trouble came calling, Ronnie's response was always, "Jackie did it!" He attended West Orange Junior High School where he tried out for the band in fifth grade. All the instruments were lined up in the cafeteria, and Ronnie decided to try the trombone. He blew his first note so loudly that everyone stopped to see what the noise was. Band director Robert Kennerly instantly said, "A natural trombonist!" He was placed in the West Orange High School Marching Band in the eighth grade and continued through high school. He asked Mr. Kennerly to stay after school to practice so many times that Bob finally just gave him a key to the band hall, telling him to lock up on his way out. He took lessons from Richard Burkhart at Lamar University. Upon graduation, he had earned numerous UIL Texas State Solo & Ensemble Medals.

Ronnie was accepted into four universities, but McNeese State University in Lake Charles, Louisiana, offered him the best scholarships. His out-of-state tuition was waived, and everything was paid except books and meals. He studied trombone under Dr. Albert Stoutamire and was mentored by Mr. Kelly Love, marching band director, and Dr. Francis Bulber, Dean of Fine Arts. When he arrived at McNeese, he tried out for chair positions for the marching band and got second chair, being beaten out by a senior music major. Ronnie thought he was the better player but decided to let it go. The senior began to rib him about his loss, so Ronnie challenged him a week later and earned first chair, a position he held until he graduated from McNeese. Band director Kelly Love arranged every piece of music the marching band played, and he featured Ronnie on trombone in every half-time performance of "Brother Love's Traveling Salvation Show."

During his performing years, he played with the Beaumont Symphony, the Lake
Charles Symphony, and the Rapides Parish Symphony in Alexandria, Louisiana. He performed for ice shows, horse shows, rodeos, and was even in the back-up band for a Sonny and Cher concert in Lake Charles.

Upon graduation from McNeese, he began his master's degree studies and was hired by McNeese as a graduate assistant. In 1973, the Vidor Independent School District hired Ronnie as the assistant band director to Mr. Charles R. Smith (Hall of Fame, Class of 2003). He also taught beginner music at Vidor Junior High School. He completed his Master of Music Education degree in 1975. As conductor of the second band at the high school, he always challenged his students with difficult music, once playing "Neddermeyer," "Molly on the Shore," and "Emperata Overture" at UIL contest. He and his symphonic band (second band) students earned nine two-event UIL Sweepstakes awards.

On July 7, 1976, Ronnie married his long-time sweetheart, Susan Paulk. She began work at Vidor High School as the district's head librarian. That same month, they attended their first TBA convention as a happily married couple. They were checking in at the La Mansion Hotel in San Antonio when the garage attendant came running in speaking rapidly in Spanish. Their car had a fuel pump leak and gasoline was all over the garage. They pushed the car to a parking space and Ronnie took a ten-dollar taxi to get a fuel pump. He returned to put it on and it was the wrong part. So, he took a twenty-dollar taxi to get the correct part. Hours later, car repaired, they set out for the convention center and a teenager in a pickup truck with no insurance ran a red light and t-boned their car! Fortunately, no one was hurt and they were able to register and attend their first TBA. All those troubles did not keep them from returning to TBA for many years to come.

In 1992 Ronnie was named Director of Music and Bands for Vidor ISD where he and his wind ensemble students earned seventeen three-event UIL Sweepstakes, sixteen of those consecutively. He was a staunch supporter of the National Association of Military Marching Bands, frequently winning first or second place in the 4A division marching contests. He chose concert music that he loved and that his band loved. One year they played "The Battle of Shiloh," "Aegean Festival Overture," and all the movements of "The Pines of Rome," earning a first division from all judges. Kurt Killian, owner of Swicegood Music Company, came up to Susan afterward and commented, "Why don't you tell him to play something with a few notes in it next year?" Ronnie even wrote a marching drill to the "1812 Overture" and made a first division that year. The Vidor High School Marching Band is famous for its annual lights-out and fireworks homecoming shows. This tradition began in the early 1960s and eventually required Ronnie to study for and take the State of Texas Pyrotechnic exam to earn his pyrotechnic operator's license to safely continue this tradition.

Ronnie's bands have traveled, performed and competed in the Tri-State Music Festival in Enid, Oklahoma, the Buccaneer Music Festival in Corpus Christi, the Cotton Bowl Parade in Dallas, the Nashville Music Festival in Nashville, Tennessee, the Sun Bowl Festival in El Paso, the Veterans of Foreign Wars National Convention in New Orleans, Louisiana, the Mardi Gras parade, also in New Orleans, and they have had numerous performances at Walt Disney World in Orlando, Florida. He became the king of band travel, being one of the first Texas band directors to solicit the state of Florida for tax-exempt status for his school district. This saved tons of money on Disney tickets and hotel rooms. He studied and researched how to plan all his trips himself to keep the cost at its very lowest for his students.

His professional memberships have included Texas Music Educators Association, Texas Bandmasters Association, International Association of Jazz Educators, Texas Music Adjudicators Association, Texas Music Administrators Conference and the Phi Beta Mu International Bandmaster Fraternity. In 2011 Ronnie earned the UIL Sponsor Excellence Award, being nominated by his superintendent.

Ronnie's philosophy of music education is to play music you love, love the music you play, and inspire kids to be their very best. He always tells people that his students made him look smart and made him look like he knew something. His students are his true heroes. Many former students went on to join the military ranks. Those students always "wowed" their drill instructors with their knowledge of and strong skills in military marching maneuvers. His former students have become valuable members of the medical field, science research, business and finance, architecture, engineering, and education. Many students have become band directors, instrumental music instructors at colleges and universities, and professional musicians.

Ronnie retired in 2014 with forty-one years of service. He is a life-long fan of upland bird hunting and is an avid sporting clays shooter. He and Susan enjoy traveling in their motorhome across the state and country with their pets. He thanks his better half for all her love and support.

Ronnie would like to thank Ben Gollehon (Hall of Fame Class of 2002) and Nelson Nolden (Hall of Fame Class of 2016) for their work on his nomination to the Phi Beta Mu Hall of Fame. He also thanks the Hall of Fame Committee for all of its hard work. He feels both honored and humbled to be here today. Many music educators too numerous to list have influenced Ronnie's career and helped him along the way, but there are friendships that go far beyond mentoring and support. These people are truly the ones you will love and remember for a lifetime. For Ronnie, this includes his best friend, Nelson Nolden, Garvis White, the late Leo Stevens, the late Mrs. Lavon Havens, the late Judson L. Price, and the late Mr. Stuart Bird, whom he feels blessed to share in this Hall of Fame Class of 2022.