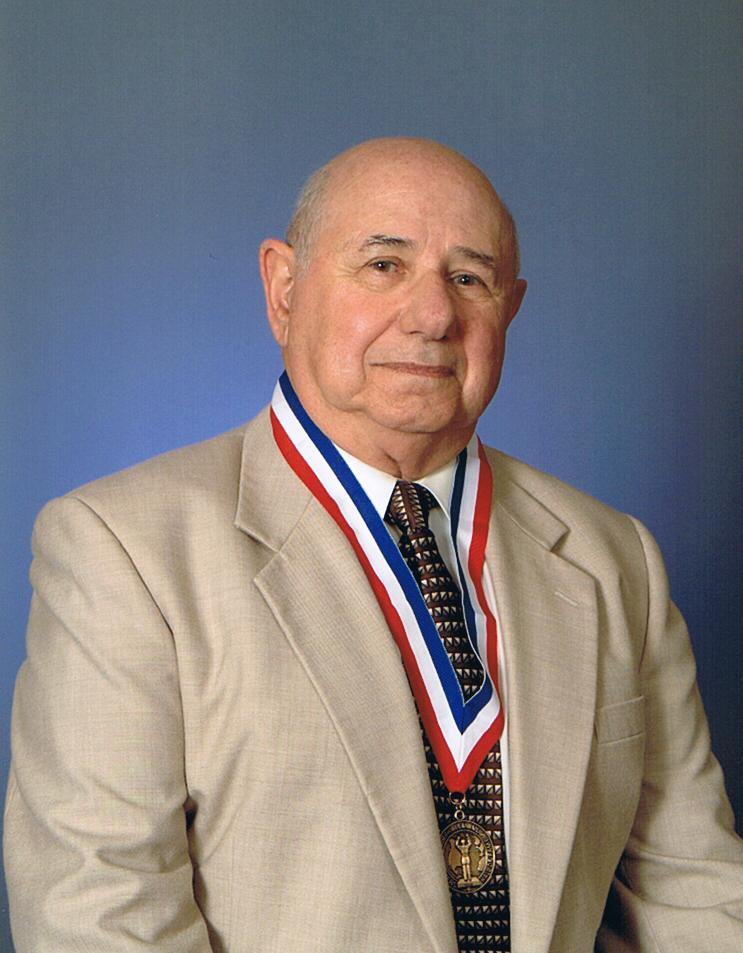 Digital Scrapbook
As a four-year-old, Gary's 'good ear' was recognized. Gary could identify cars by the sound of their engines: Chevys sounded like Chevys, Buicks sounded like Buicks, and so on. "Dad played this to the hilt," said Gary. "The routine went like this: brag to guys at the American Legion Hall, bring a group to the house, post one guy on the front porch to verify the car identification, place me in the center of the living room and let me do my thing." For Gary Rosenblatt, a career in music wasn't far behind.

He grew up in Beaver Falls, Pa., a small town 30 miles northwest of Pittsburgh. At the age of 10, Gary went with his father to the Conti Music Company and picked the trumpet to play because "it had to be easier than that other thing with all the keys." That "other thing" was a clarinet.

Gary's first music teacher was Adolph Pletinks, described by Gary as the Beaver Falls version of the 'Music Man.' Those in the elementary and junior high band worked hard to be good enough to make the high school band.

The Beaver Falls community had a Community Concert Series and for $10, students could attend four yearly performances. Gary was inspired attending these events and hearing great artists from the Metropolitan Opera, major symphony orchestras and famous instrumentalists, including Jascha Heifitz..

After graduating from Beaver Falls High School, he attended the Conservatory of Music in Cincinnati, Ohio and studied trumpet under Herbert Teimeyer and Henry Voglemuth. In 1955, Gary relocated to San Antonio, Texas as a member of the Fourth U.S. Army Band at Fort Sam Houston. It was here he met and married Wilma Billings, who he describes as "the love of my life," and where his daughter, Carol, was born.

After completing his tour of duty in 1958, Gary began a career in sales in Beaver Falls. His daughter, Sharon, was born there and a year later, the family moved back to San Antonio where later, his son Alan, was born. Gary worked in Joske's furniture department, where, as fate would have it, Al and Janice Sturcio came to look for a mattress. Al recognized Gary from his Army band days and asked why he wasn't pursuing a music education degree. "I ended up with an appointment with Frank 'Pop' Sturchio, Al's dad and chair of the music department at St. Mary's University," said Gary. "Al was not only a better trumpet player than I was, he was a better salesman. They didn't buy the mattress and I enrolled at St. Mary's." Gary earned his bachelor of music education degree, and later, a master's degree with a concentration in wind conducting from the University of Texas at San Antonio.

Part of the music profession for more than four decades, Gary has taught at the middle school, high school and university levels. He was conductor of the St. Mary's University Wind Ensemble from 1997 to 2001, and served as the director of the Jazz Ensemble at UT San Antonio from 1981 to 1987. During his 14-year tenure as the director of bands at Tom C. Clark High School in San Antonio, his ensembles earned 14 Division I ratings in marching and 13 consecutive sweepstakes at UIL contests. In addition, the Clark Wind Ensemble performed at numerous invitational festivals throughout the country, where they earned 13 consecutive Division I awards. The Clark High School Wind Ensemble was named "Best in Class" for nine years at invitational festivals, including the prestigious Adjudicators Competition held at the Kennedy Center in Washington, D.C. In 1982, the Clark Ensemble was invited to perform at the National Band Association Conference in Kansas City, Mo. One year later, they were selected to perform at the 37th Midwest Band and Orchestra clinic in Chicago. Most recently, Gary served as the director of bands at Health Careers High School in San Antonio, a specialized medical magnet school with an enrollment of 800 of the highest-ranking students throughout the city.
Despite a schedule allowing only ten rehearsals per month, the ensemble earned four consecutive sweepstakes in UIL competition. Gary is a recipient of the National Band Associations' Citation of Excellence and continues to maintain a busy schedule as a guest conductor, music consultant and concert band clinician.

He and Wilma, his wife of 51 years, are proud grandparents of three beautiful grandchildren. Gary extends his gratitude to his "band orphans" – children Carol, Sharon and Alan; to his mentors Marion Rodman and Ed Solomon; to all his students who gave him the opportunity to learn with them; to Lee Boyd Montgomery who encouraged him; to Bob Lewis, his first boss at Northside ISD; to A.J. Pletinks for music lessons; to Stan Psencik for his first summer band job; and to Lee Boyd, Billy Harrell and Tome Walters for nominating him for this honor.