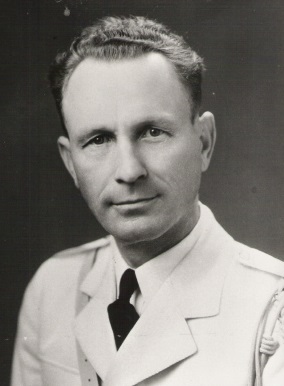 Digital Scrapbook
G. W. Collum was born December 18, 1893 in Greenville, Texas. He was first introduced to music as a teenager learning and playing in a family orchestra and brass band. He and some of his brothers and cousins were taught by a relative. They entertained at church gatherings, family parties, and dances in and around Greenville. At the age of eighteen, he started teaching piano and began learning to play all of the band instruments available at that time, one by one.

About 1918, Mr. Collum went to West Texas and organized city-sponsored bands in many small towns such as Matador, Rotan, Haskell, Stamford, and Aspermont. Mr. Collum then moved to Cisco and gave private lessons on piano and band instruments, and also during this time he organized bands in Cisco, Moran, and Ranger. The Cisco school board hired Mr. Collum to teach band in the school system in 1925. Although he had no college education, Mr. Collum qualified to teach school by taking equivalency tests in Austin.

In 1929, 1930, and 1931, the Cisco band won the West Texas Championship contests, competing in class "A" with Abilene, Wink, Monahans, Odessa, and others. Mr. Robert Maddox succeeded Mr. Collum at Cisco in 1935 when Mr. Collum took the band position at Eastland. Other band directors with whom Mr. Collum was associated with at the time were D. O. Wiley, Raymond T. Bynum, and Marion McClure (all Texas Bandmasters Hall of Fame members). Mr. Collum was a charter member and office holder of TMEA, and his brother, G. C. Collum, was President of TMEA in 1926-27.

Mr. Collum started teaching in Stephenville, Texas in the late 30's. The Stephenville Yellow Jacket Band won many awards and honors during his time there. The band even made a trip to Austin to participate in the inaugural parade and ceremonies for a Texas governor. The Stephenville Yellow Jacket yearbook was dedicated to the band in 1939. After those gratifying years in Stephenville, Mr. Collum had bands in Paris, Gatesville, Mt. Pleasant, and Gainesville. There is no information on the history of these bands during the war and postwar years.

Wherever Mr. Collum taught, he made lifelong friends, and he had great respect for his students. After 32 years of teaching band, he laid down his baton. Staying in the music business, so to speak, he started tuning and repairing pianos full time. Eventually he moved to Abilene where he soon had many churches and schools under contract to maintain their pianos.

In 1966, Dr. M. L. Daniels, Abilene Christian College Music Department head, made an arrangement of Key City March which Mr. Collum had written a few years before. Mr. Douglas Fry, ACC band director, included the march in his summer band concert and asked Mr. Collum to direct it. He was 72 years of age then.

Mr. Collum was an energetic person with an appreciation for a job well done. He was well read and interested in many things. He and his wife celebrated their 50th wedding anniversary in 1963. They had three children all of whom played in the band as they were growing up. A son and one daughter made professional musicians. Mr. Collum died July 11, 1969.