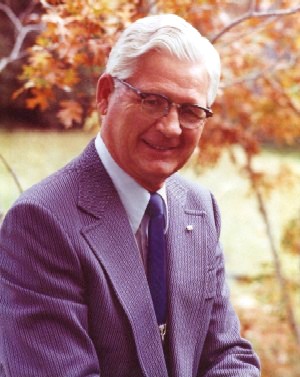 Digital Scrapbook
The city of Odessa has long been noted for its fine band program and band directors. Robert L. Maddox solidified the program and began bringing national prominence to the west Texas oil community.

Mr. Maddox was born on March 20, 1907 in Ballinger. His musical career began in Ballinger about 1921 when he learned to play a cornet he had obtained from a mail-order catalog. It was in the 1930's when Mr. Maddox graduated from Baylor University with a BBA degree.

He began teaching in Ranger in 1923. When he went to Cisco in 1935, band was a part of the regular school program. It was in Cisco that Mr. Maddox received his first Superior rating in a contest. His 1939 move to Mexia, a major step up in his career, permitted him to devote his teaching time solely to band work. In 1946, the Odessa years began. Until 1959, Robert Maddox held the baton over the Odessa High Broncho Band, and in 1959 he became the first Coordinator of Music for the Ector County Independent School District, a position he held until retirement in 1973. During his 15 years at Odessa High, the band won 12 Sweepstakes. He received commendations from the President of the United States, and also from the Governor of Chihuahua for three "People-to-People" tours to Mexico.

Mr. Maddox served as state Band Chairman for TMEA, and was President of TMEA in 1946-1947. He was President of the Alpha Chapter of Phi Beta Mu in 1957. He was one of the earliest members of TBA, and was selected Texas Bandmaster of the Year in 1959. He was also elected to membership in the American Bandmasters Association. He served as Executive Secretary of Region VI of the UIL for many years.

The latest addition of the Robert L. Maddox Music Building on the Odessa High School campus, in the spring of 1990, is a local tribute to Mr. Maddox as a musician, educator, and humanitarian. Still very active in retirement, Mr. Maddox spends three months each year at his cherry orchard in Montana.