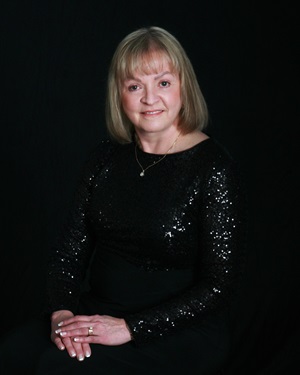 Cheryl Dunn Floyd was born in Florala, Alabama, on April 18, 1958. She spent her early childhood in Dothan, Alabama, prior to her family's move to Euless, Texas, in 1967. A life defining experience for Cheryl was the annual elementary school performances presented by the Dallas Symphony woodwind quintet. Those concerts ignited her love of music. Her band career then began in the HEB School District. Her high school band director at Trinity High School was Hall of Fame Band Director Tommy Neugent (2005). In love with "all things band" she drove "Myrtle," her trusty school car, to Richardson every week for flute lessons with the legendary Claire Johnson. Her dad drove the band equipment truck for the Trinity Band on Friday nights. One day while in high school, Cheryl was observing her youngest sister's middle school band rehearsal. At that moment it became clear to her. She was going to be a band director when she grew up.

Cheryl chose to attend Baylor University where she was accepted into the flute studio of Helen Ann Shanley. Cheryl was a member of the nationally acclaimed Baylor Wind Ensemble and taught private flute lessons to pay for her new Haynes flute, a cherished instrument that she plays to this day. During her years at Baylor University, she held multiple positions of service and leadership culminating in being elected student president of the Golden Wave Marching Band her senior year.

Her first teaching position was at the very elite St. Mary's Episcopal Day School in Tampa, Florida. In addition to her band duties, she was responsible for producing and directing the middle school musical. The show? Damn Yankees. Why Damn Yankees? The son of George Steinbrenner, owner of the New York Yankees, was in her eighth grade class. Desperate for props and costumes, Cheryl by chance encountered Steinbrenner at a large public gathering where she boldly introduced herself and persuaded him to provide baseball equipment and uniforms for the production. The moral of the story? It never hurts to ask.

Cheryl returned to her home state in 1984 where she was appointed band director at Murchison Middle School in Austin, Texas, and that summer married PBM Hall of Fame member Richard Floyd (2011), who had just been named State Director of Music for the University Interscholastic League at the University of Texas. The Murchison band flourished under her leadership and funding was soon approved for Cheryl to hire an assistant. That first assistant was none other than Kevin Sedatole, now Director of Bands at Michigan State University. Cheryl and Kevin celebrated two years of teaching middle school together before Kevin opted to pursue his doctorate at the University of Texas. During that eight-year tenure at Murchison Middle School, Cheryl discovered her passion for commissioning repertoire for younger bands. Her first commission was Cajun Folk Songs (1990) by the then very young composer, Frank Ticheli. She did so as a gift to her first beginning band class who were then in the eighth grade. Other commissions followed including Renaissance Fair (1991) by Bob Margolis and Sang! (1992) by Dana Wilson. Cheryl was recognized nationally when, in 1990, the Murchison Middle School Band was the single recipient of the Sousa Foundation Sudler Cup recognizing junior high school and middle school concert band programs that demonstrated particularly significant high standards of excellence in concert activities over a period of several years.

In 1992 Cheryl moved to Hill Country Middle School. She served as director of bands at Hill Country for 25 years and was named teacher of the year in 2001. The band flourished under her leadership, presenting distinguished performances at the Midwest Clinic in 1998 and 2006, a 2012 performance at the Music for All National Concert Band Festival in Indianapolis and a performance at the Western International Band Clinic in Seattle, Washington, in 2014. A personal joy that Cheryl holds dear is the three magic years that her son Richard Weston played trombone in the HCMS band. Throughout her tenure, her students enjoyed copious success in UIL and TMEA events and the Hill Country Middle School Band was a TMEA Class CC Honor Band Finalist on twelve occasions. While at HCMS, she held numerous leadership positions in TMEA and served multiple terms on the UIL Band PML Selection Committee.

Commissions remained a cornerstone of Cheryl's vision for her students and for the profession she loved. Her efforts resulted in a grand total of fourteen compositions of which ten are currently on the Texas UIL Prescribed Music List. Her commissions at HCMS include Courtly Airs and Dances (1995) by Ron Nelson, Shenandoah (1998) by Frank Ticheli, Hill Country Flourishes (2001) by Steven Barton, Twilight In The Wilderness (2003) by Chris Tucker, Cape Breton Postcard (2005) by Catherine McMichael, Undertow (2008) by John Mackey, Spangled Heavens (2010) by Donald Grantham, Sparkle (2017) by Scott McAllister and additional consortium commissions with fellow directors in Austin TMEA Region 18 that resulted in Sparking Angels (2009) by Anthony Suter and Diamond Tide (2015) by Viet Cuong.

During the past three decades, Cheryl has maintained an active schedule as guest conductor, adjudicator, and clinician throughout the United States with engagements in over twenty states. She has conducted all-state bands in Alabama, Georgia, Hawaii, Indiana, Michigan, Oregon, California, South Carolina, and North Carolina. In 2016 she was named a Yamaha Master Educator, one of only nineteen in the nation. She continues to serve as a contributing author to the SBO+ Magazine & Online Weekly News and as a consultant to the National Association of Music Merchants Advisory Council.

In 1998, Cheryl served as one of the first women guest conductors of the United States Navy Band in Washington, DC, and in 2003 was elected to membership in the American Bandmasters Association. When elected she was only the fifth female member of this 225-member organization and the first middle school band director to be invited to ABA membership. She serves on that organization's selection committee for the prestigious Sousa/ABA/Ostwald Composition Competition. In 2005, The Instrumentalist magazine featured Cheryl on its cover and included an in-depth article showcasing the Hill Country Middle School Band program.

For thirty-five years, Cheryl served as co-principal flute with the Austin Symphonic Band and in that role has performed at the Midwest International Band and Orchestra Clinic in 1989, 1997 and 2007, the American Bandmasters Association in 1993 and 2005 and before the Texas Music Educators Association and Texas Bandmasters Association on numerous occasions. She continues to nurture her love affair with the flute by maintaining a vibrant flute studio in the Leander School District and as a member of the Cedar Park Winds.

Cheryl remains eternally grateful for the countless friends, colleagues and mentors who have inspired her, guided her, and supported her throughout the pathway of her career. They are central to the essence of her life's journey. Of equal importance remains her countless collaborations with composers and the hope that the music they created will continue to enrich the artistic and musical lives of students and directors alike. Ultimately, Cheryl thanks the love of her life and ultimate soul mate, Richard Floyd, for his devotion, loving care, and support through the life they have shared for forty plus years.