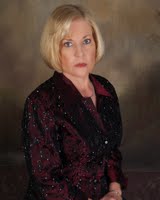 Betty Bierschenk- Pierce was born in Weatherford, Texas, on August 4, 1957, to Victor and Mae Bierschenk and was the third of seven children. Sisters, Jane Ferren of Nacogdoches is a retired physical therapist and admissions coordinator of inpatient rehabilitation at Nacogdoches Memorial Hospital and Debra Bradford of Keller is the President and CFO of First American Payments Systems in Fort Worth. Brothers, Dr. Thomas Bierschenk of Georgetown is Vice President of Exfluor Research Corporation and Vice President of Fluoromed Products, LP, Jim Bierschenk of Rowlett is Director of Engineering at Coherent Thermal Solutions, Roy Bierschenk is the owner and mortgage banker for Maverick Capital Mortgage in Colorado and Pat Bierschenk of Dallas is the retired former Director of Packaging Systems and Integration of PepsiCo Foods International.

Towards the end of Betty's fifth grade year, she decided to sign up for choir, but after about a week, her choir director told her to consider another elective such as band because she did not sing well enough to be in choir. Within a month of playing clarinet in the beginning band, Betty had decided to major in music and become a band director and that desire never wavered.

While in the Weatherford High School band, Betty was awarded the John Philip Sousa Award and was honored to have Henry Schraub as her band director. Throughout her thirty-three years of teaching, Betty tried to emulate many of the things she learned from Mr. Schraub in her own teaching.
Upon graduation from Weatherford High School in 1975, Betty entered The University of Texas at Austin and received a Bachelor of Music in Music Education in 1979 and a Master of Music in Conducting in 1980. She performed with The UT Symphony Orchestra as well as The University of Texas Wind Ensemble. She was also a five-year member of the Longhorn Band, receiving the Outstanding Sophomore award in 1981 and serving as a section leader for three years. While at UT, she was selected into membership of the Texas Orange Jackets, the oldest honorary service organization at the university. She was also a member of Tau Beta Sigma, serving as president of that organization her senior year.

After graduation from The University of Texas, her teaching career included positions in Aldine ISD, Austin ISD, and Midland ISD. In 1990, she returned to central Texas with jobs in Austin and Round Rock. In 1997, she became the head band director at Grisham Middle School where she spent the next seventeen years. Grisham was a very small CC middle school never exceeding an enrollment of more than 650 students during her seventeen years. Her passion to teach every child was only amplified by the fact that every kid counted in such a small school.
During her tenure at Grisham Middle School, Betty surrounded herself with many wonderful people. During her first several years, she felt very fortunate to work with two wonderful ladies, Tracey Redus and Willeta Lamkin. There was much hard work and an abundance of laughter during those early years. The long-time private teaching staff that Betty assembled at Grisham Middle School was crucial to the program's many successes. A very special thanks to Beth Behning, Julia Littleton, Julie Gaulin, Kevin Gibbs, Gilbert Elorreaga, Dr. Billy Gayman, Dusty Steinle and Dave Reyes. These amazing private teachers had a profound impact on the Grisham band program. Her Fine Arts Director, Mr. Jim VanZant, was also an important part of the success of the program. Betty feels very fortunate to have these friends and colleagues and is so grateful that they shared this journey with her.

The Grisham band enjoyed many successes during Betty's seventeen years as the director. They performed at the prestigious Midwest Clinic in 2003, 2008, and again in 2013. In 2003, the Grisham band was awarded the John Philip Sousa Sudler Cup and in 2011, the Grisham band was named the Texas Exemplary Middle School Band at the TBA convention. In addition, the band was in the top five of the TMEA CC honor band competition in 2000, 2002, 2004, 2006, and 2008 before finally being named the TMEA CC Honor Band in 2009. The band also earned consecutive sweepstakes awards during the seventeen years with Betty at the helm.
A constant presence in the band hall during her many years at Grisham was her husband of forty years, Ron Pierce, a former band director himself. She once told her students a story about Mr. Pierce walking out of a concert after the first piece because the band was "awful and he wasn't going to waste another second listening to them." After that night, her students used that as a measure of how well they had played – after each concert, she was asked, "Did Mr. Pierce stay for the entire concert?" He was a fixture in the school as well, being named Grisham Middle School Volunteer of the Year in 2013 because of the time he spent helping the kids of the Grisham Middle School band.

Retiring in 2014, Betty and Ron moved to Twin Lakes, Colorado, where they designed and built a beautiful log home in the San Isabel National Forest which sits at an elevation of 10,000 feet. Betty comes back to Texas in the spring for two and a half months to judge UIL Concert and Sightreading Contests as well as Director's Choice Music Festivals in the San Antonio area.

With all of the many honors and successes in Betty's career, she views her biggest success to be her children and family. Betty was so proud to have both Ashleigh and Austin in her band program at Grisham Middle School. Ashleigh is a Certified Public Accountant and Trust Solutions Director for PwC Los Angeles and her husband Greg is a Registered Nurse at Children's Hospital of LA Emergency Room. They have two smart, beautiful children, Harper who is seven and Jack who is five.
Austin is a consultant for Boston Consulting Group in Washington, DC, and his wife, Arian is an attorney in the Office of the Legal Adviser for the U.S. Department of State. They are expecting their first child this month. Betty is forever grateful to Ron, Ashleigh and Austin, her friends and private teachers. The successes she has achieved were made possible because of all of them. Betty is thankful to the selection committee and humbled to be inducted into the Phi Beta Mu Texas Bandmasters Hall of Fame.