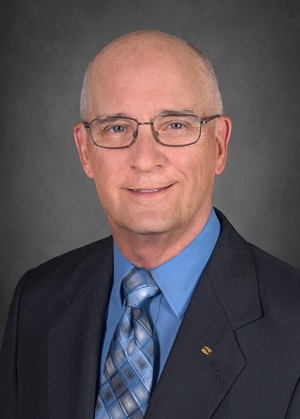 Digital Scrapbook
Gregory Ray Miller was born on August 1, 1951, in Ft. Worth, Texas, to Lavoy and Zelma Davis Miller. It was so hot when his parents brought him home from the hospital, he had difficulty breathing. His dad immediately purchased and installed a swamp cooler from the local appliance store to help Greg breathe. This was the only "air conditioning" in the Miller household for years. Greg and his older brother Johnny grew up and attended school in Azle, Texas. When Greg started the sixth grade, he had the opportunity to join band, and Johnny was already playing alto sax. Thanks to the influence of Johnny and their parents, Greg made the decision to start playing an instrument. Guided by a desire to play something different than Johnny and Al Hirt's popular hit of the day "Java", the cornet became the instrument of choice. Everyone in the family was excited about Greg being in band — except for their pet boxer "Fido," who would often howl when Greg practiced. Fido rarely left the room; she would just sit and howl. Despite Fido's protests, Greg practiced often, and in the eighth grade, he decided to play a solo at the Cisco Band Festival. His judge was Warren Thaxton, and he received a "one" rating from him. It was the first time Greg ever thought he might be able to do something in the field of music. Greg Berry was the director until Greg's senior year when Darryl Phillips became the director. A highlight of Greg's senior year was Ben Gollehon rehearsing the Azle band all day on their UIL concert selections.

After high school graduation in 1969, Greg decided to attend Howard Payne University. At the beginning of his sophomore year, thanks to band, Gail Wright of Bandera caught Greg's attention. Greg graduated in May of 1973 and was hired by Iowa Park as the middle school band director. After Gail graduated in December, they were married on December 22, 1973. Gail began her career in education as a speech pathologist, but she spent most of her career as a first-grade teacher in Iowa Park. Both finished their master's degrees at East Texas State University (now Texas A&M at Commerce). Gail is the rock of Greg's life, and he is thankful for her love and support. They soon had their own version of "My Three Sons" - Kyle, Zac, and Grant. They want to thank the schools, community, and First United Methodist Church of Iowa Park for being the village that helped raise their sons. While Greg and Gail moved to Lubbock for family reasons in 2019, they love Iowa Park and will always consider it home. Kyle was a special needs student. Zac and Grant both excelled in academics and extracurricular activities. Kyle Miller resides in a special needs group home in Lubbock. Zachary Miller currently resides in Lubbock with his wife Marcie McDaniel Miller and their son, Davis. Grant Miller currently resides in Abilene with his wife Monica McNeill Miller and their children, Reagan and Samuel.

When Greg began his teaching career with David Mooney, it was his most fervent prayer and desire to be a positive influence for his students through band and music. Greg quickly realized how blessed he was to have done his student teaching with James Mallow in Brady, Texas. Greg would continue to use many of Mr. Mallow's techniques until his own retirement. In the 1975-76 school year, the W.F. George Middle School band received its first three event UIL Sweepstakes award. Yes, middle school bands really did march at UIL at that time! In the Fall of 1976, Greg became the director at Roscoe High School. The time in Roscoe was another rewarding experience for Greg. Wes May would take the time when visiting the band hall to encourage Greg in his career, and Greg also benefited from the expertise of Bill Woods and Dr. Charles Traylor. While teaching in Roscoe, the band earned back-to-back sweepstakes for the first time in its history. In the Fall of 1979, Greg returned to Iowa Park as the high school director. He remained in Iowa Park for the next 34 years until his retirement in June of 2013. After teaching three years as the only director in Roscoe, it was nice to return to Iowa Park where there were two directors. In the mid-nineties, the school board graciously granted permission to hire a third director. Greg was blessed to work with many wonderful co-directors over his time in Iowa Park, but he would like to acknowledge Ed Hefti. Greg and Ed worked together for so many years that the community of Iowa Park was often unsure which one was which. So, in Iowa Park, Mr. Miller would soon become "the bald one" and Mr. Hefti "the short one." Another great mentor and friend to Greg was Charles Enloe of Wichita Falls. Charles started coming to Iowa Park in 1987, and those trips lasted until the end of 2013 when Charles was in his nineties. Charles was a wealth of knowledge, and his insights into band, music, and life were invaluable to all he touched. It was during these years that the band achieved thirty years of consecutive UIL Sweepstakes awards. The band was a consistent performer at the UIL Area B Marching Contest for 4A bands, and in 1986 and 1996, the Iowa Park band placed second and then fourth at the state marching contest.

Greg has been a member of Phi Beta Mu, TMEA, TMAA. ATSSB, and TBA. His entire career was spent in what was then TMEA region II (region VII as of 2022). He served as a TMEA region officer for years and later served as the region and Area North coordinator for ATSSB. He also was the first Region II representative for TBA. In 1986, Greg was named the "Outstanding Educator of the Year" by the Iowa Park Chamber of Commerce. Later, he was the recipient of the "Mirabeau B. Lamar Excellence in Education Award" presented by the local Masonic Lodge. Finally, Greg was truly honored when the directors of ATSSB Region II created the "Greg Miller Scholarship Award" which is presented annually to a deserving senior student in the region band.

For Greg, it is a humbling experience to be inducted into the Texas Bandmasters Hall of Fame. He is especially thankful for the many seasoned directors that freely offered their sage advice and wisdom when he was a young director. He shares this honor with his family, former students, co-directors, mentors, and the many colleagues that enriched his life. It is an honor to be a Texas band director, and Greg considers his induction into the Texas Bandmasters Hall of Fame to be one of the highest honors of his career.