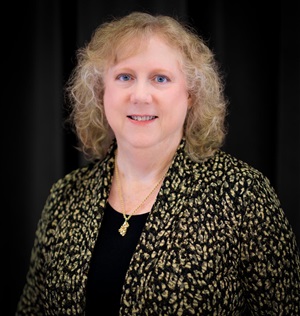 Cindy was born in Denton, Texas, on May 13, 1954, to Colleen and "Mike" Mikel. She is an only child and spent her first eighteen years in Lewisville, Texas. After age eleven, Cindy and her mom lived with Cindy's grandparents, who were a significant part of her life in addition to her mother. Cindy's mom loved all types of music. She introduced Cindy to the Dallas Summer Musicals at an early age, and they enjoyed many seasons of great musicals together. Cindy loved watching the musicians in the pit orchestra. Attending Dallas Symphony Concerts was also a regular event, as were Dallas Cowboys games. Cindy was active in her church from birth through high school. She was a Girls' Auxiliary member, choir member, Children's Choir director, president of the Handbell Choir, and a leader in the youth ministry. She was also a Rainbow Girl and a member of Young Life. Cindy's love for horses began in elementary school, and by high school, she was competing in many Play Day events, including barrel racing. She started college with her horse, "Little Gainer," in tow, but the demands of college life soon overtook her time, and she had to send her horse back home.

Although Cindy spent her young years learning to play piano, in sixth grade, the cornet became her instrument of choice, and she was fortunate to have William G. Brady ("Bill") as her first band director. She loved the cornet, and she loved the band. In seventh grade, Rex White joined the band staff in Lewisville, and he would be her band director for the next five out of six years. Another director, Carol Allen, arrived at the high school, and both Rex and Carol were an integral part of Cindy's life. Cindy was an assistant drum major as a sophomore. She then was drum major both her junior and senior years. In 1972, Cindy was selected as a member of the Texas All-State Band and was named an Outstanding Soloist at the Texas State Solo & Ensemble Contest. She was a member of the Fort Worth Youth Orchestra under the direction of John Giordano who unknowingly shaped Cindy's conducting style. Cindy studied with many outstanding trumpet players in the North Texas area throughout high school, but John Haynie was her favorite. Mr. Haynie mentioned Cindy in his book, Inside John Haynie's Studio, as one of the girl trumpet players he was fortunate to teach. However, UNT was too close to home as a choice for college, so she decided Texas Tech University would be her alma mater.

Even though she showed up two days late for summer band, Cindy earned a place in the Red Raider Band, where she met so many of her lifelong friends. Her college best friend, Cindy Lansford, determined that Cindy would be known as Cindy Mikel to differentiate the two from each other since they were always together. To this day, Cindy's Tech friends refer to her as Cindy Mikel. Although they were sometimes at odds, Dean Killion was another significant influence in her life, and she is thankful to have learned under his direction. She completed her Bachelor of Music degree at Texas Tech University, intending to go to graduate school and become a professional trumpet player. But, in the spring of 1976, Cindy student taught at Monterey High School, where she founded the Second Jazz Ensemble. Cindy directed this group at her first band contest. Through this experience, she fell in love with teaching and decided that being a band director was what she really wanted to do.

Cindy began her teaching career in San Antonio. Al Sturchio offered her the assistant job at Garner Middle School, but she turned him down saying she wanted the head band director position. And so, Cindy's first job was as the head director at Garner. Cindy insisted that the band be allowed to enter UIL Concert and Sightreading Contest rather than just participating in the district's local contest. And that was the beginning of many Sweepstakes trophies her bands received during her teaching career.

Although Garner was a great place to begin teaching, Cindy longed to direct a marching band. The opportunity presented itself in Austin with an opening for the marching band, symphonic band, and jazz band director at John H. Reagan High School. She jumped at the chance and soon was working in Austin. It was there that Cindy met another one of her dearest friends, a student and then a colleague, Beth Bronk. Cindy was among the first to integrate drum corps style into the marching band in Texas, and she led the Reagan Raider Marching Band to participate in the first ever UIL State Marching Band contest held in 1979 at the UT Stadium in Austin. While teaching in Austin, Cindy completed a Master of Music degree at the University of Texas at Austin and was ready for a new challenge.

Cindy went to teach at Copperas Cove High School in 1981, where she held a similar position as she had at Reagan but also added color guard and dance team to her resume. During these early years, Cindy continued her education by attending workshops, camps, and seminars to improve her teaching and leadership skills. In Copperas Cove, she had an award-winning dance team, and her winter guard placed ninth at the WGI National competition. In 1984, Cindy was offered her first head band director position, and she moved to College Station and became the Director of Bands at A&M Consolidated High School. Although she loved teaching band and working with young people, Cindy had a yearning to see what else she could do with her life. In the fall of 1987, Cindy enrolled at the University of Texas School of Law. She graduated with a Doctor of Jurisprudence in the spring of 1990, passed the bar exam, and worked as an attorney in Austin for four years.

Always in the back of her mind, the tug to return to teaching finally won out, and Cindy was named the Director of Bands for Temple ISD in 1994. Cindy met Brent Colwell who became her assistant director and is one of her closest friends. After five years at Temple, Cindy was once again eager to see what was next. She saw the job opening for the middle school band director at Argyle Middle School and thought it might be an interesting adventure. Shortly after her interview, the Argyle Superintendent, Quentin Burnet, visited Cindy in Salado, where she lived, to offer her the position. Quentin was an exceptional leader, and he believed that if you build a great band program, success will follow for the rest of the school. The Argyle High School Band was born in the fall of 1999 with a freshman class and a few eighth-graders. By 2001, it was time to form the marching band program, and three years after that, in 2003, the Argyle band won its first 2A Texas State Marching Band Championship. Another championship was in the books two years later. The Argyle concert bands were also successful and were named TMEA Class C Middle School Honor Band (Chris Burk, director) and 2A Honor Band. During this time, Michael Lemish joined the band staff and became another friend and colleague as well as an essential part of the Argyle band's success. Cindy was very active in the ATSSB leadership while at Argyle, and the bands won several ATSSB Outstanding Performance Series awards. In addition to administrative support, Cindy believes that it takes both students and parents to create a successful band program, and she strived to cultivate all three. Cindy's time in Argyle will always hold a special place for her. Not only did she enjoy teaching there, but it is where Cindy met Sonja. They became fast friends and ultimately soul-mates.

Cindy and Sonja moved to San Antonio in 2006, and Cindy was named the Director of Bands at Alamo Heights ISD, where she worked for five years. In 2011, Cindy was ready to retire from teaching, and she, once again, looked for what was next in her life. She decided to take the licensing exams to begin her career as a financial advisor. She worked in San Antonio for a while until she and Sonja moved to Austin in 2014. In 2018, Cindy joined Smith Wealth Advisors, and she continues to work with a wide array of clients and friends. She also maintains her law practice.

In December of 2018, joined by their family, Sonja and Cindy were married in the Texas Hill Country. Their hobbies include visiting the hill country wineries and having too many wine club memberships. They also love to cook and share fine wine and scotch with their friends.

Cindy wants to thank the many mentors who have been a part of her life and who worked with her bands throughout her teaching career. She first wants to acknowledge and thank her longtime friend, Linda McDavitt. Cindy also thanks Barbara Lambrecht, Paula Crider, Verda Harrington, Paulette Rainey, and the many women band directors who paved the way for her and other young women's success.

Cindy is a member of TMEA, a retired member of TMAA, a member of Phi Beta Mu, and an active member of the State Bar of Texas. Cindy is grateful for being honored by Phi Beta Mu as a Texas Bandmasters Hall of Fame member. She is thankful to all of her former students, band parents, colleagues, friends, and mentors for being a part of her music career.