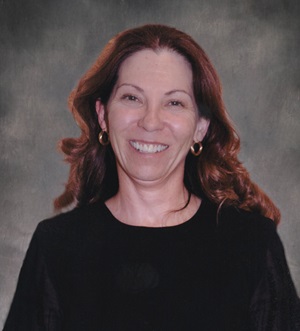 Nancy Beth (Schindel) Caston was born on November 24, 1957, in Denver Colorado, the oldest
daughter of Fred and Ruth Schindel. Her father was employed by Conoco Oil Company. Nancy was
soon joined by her brother, Richard, and sister, Kathy. When Nancy was in fifth grade, her family
relocated to Spring Branch in Houston, Texas. Spring Branch was a new, rapidly developing
area at the time, and Nancy and her siblings soon became involved in many activities, including band.
All of the Schindel children were successful band students, remaining active participants throughout
their middle and high school years.

Nancy's involvement in band life began in sixth grade at Spring Oaks Middle School. She
started on flute, but her director, Mr. Doug Volding, decided that she would be a good candidate for
bassoon. As Nancy recalled it, Mr. Volding gave her a bassoon, a fingering chart, and sent her to a
practice room with instructions to "learn to play this." Nancy did just that. Bassoon quickly became her
favorite instrument, and she excelled, studying privately with Mr. Carl Wappel. Nancy continued her
musical education at Spring Woods High School, under the direction of Mr. Ralph Hyatt. During her
Junior year, Nancy was zoned to newly opened Northbrook High School and helped band director
Doug Volding get things started. She quickly rose to leadership positions in the band, including the first band president and was a member of the first graduating class. Nancy continued her success as a bassoonist, earning All Region and All State honors.

After graduating from Northbrook in 1975, Nancy was accepted into the school of music at the
University of Houston and was among the first students to welcome Mr. Eddie Green at the start of his
tenure as conductor of the Wind Ensemble. She studied bassoon with Mr. Paul Tucci, a member of the
Houston Symphony. Nancy graduated from U of H, earning her Bachelor of Music degree in May of
1980. That fall, she was hired by Mr. Jack Greenberg, Spring Branch ISD Music Supervisor, and
began her thirty year career as a band director, returning to Spring Oaks Middle School as assistant
director to Mr. Chuck Kingsley. After three years, Nancy became the head director at Spring Oaks, a
position she held for eight years. During that time, she met her future husband, Robby, who was working at Spring Woods High School as assistant band director. They were married in 1983.

While at Spring Oaks, Nancy established a tradition of producing award winning bands that
lasted throughout her career. In 1992, Nancy was recruited by long time friend, Rick Yancey, to help
open Fort Bend ISD's newest campuses, Lake Olympia Middle School and Elkins High School in
Missouri City, Texas. The very first year, the Lake Olympia band earned superior ratings at UIL
contest, the first of many to follow. While at Lake Olympia, Nancy enjoyed the support of David
Lambert, FBISD Director of Fine Arts, and worked with great assistants including Keith and Anne
Fickel, Nick Nicholson, and Michelle Berry. The Lake Olympia band program grew in numbers and
quality throughout Nancy's tenure. She made sure each student knew they were valued and loved. In
appreciation, her students took up a collection and sent her and her husband to New York City
for a week's stay along with tickets to hear the NY Philharmonic. That was a long time wish come true for Nancy. In addition to Lake Olympia, Nancy taught at Sugar Land Middle School with her dear friend, Jill Yancey, and at Quail Valley Middle School. Her bands were successful at each school, earning many Sweepstakes awards.

In 2005, Nancy left Fort Bend and moved to Pearland ISD as head director at Pearland
Junior High South. She had the pleasure of working with Mr. Beau Hunter, and the two of them
made the bands at South shine from the outset, earning Sweepstakes every year. In 2008, Nancy
was transferred to Pearland Junior High East where she finished her teaching career.

Nancy retired in 2010 and immediately began serving as a long term substitute band director
on various campuses in Spring Branch and Fort Bend ISD. In addition, she worked as a clinician for
many band programs in the Houston area, serving as a mentor to young directors. Nancy was also
in demand as an organizer and clinician for numerous All Region Bands throughout Texas and as an
adjudicator for many UIL and invitational contests in Texas and Louisiana. Nancy was awarded a
PTA lifetime membership, was named to the American Association of University Women, and was Fort Bend Branch Educator of the Year in 2000. Her professional memberships included TMEA, TMAA, Phi Beta Mu, and Who's Who Among America's Teachers.

Nancy passed away on December 1, 2020, after a long battle with Lewy Body Dementia. She
leaves behind a legacy of high achievement, professional excellence, distinguished service, friendship
and respect for her colleagues, and a heartfelt love for each and every student with whom she came
in contact. Several of her former students graduated from prestigious music schools and conservatories
and now have careers as professional musicians. While attending a trombone symposium several years
ago, one of Nancy's Pearland students informed the instructor that he had taken lessons from a lot of
teachers over the course of several years, but that his "real teacher was Nancy Caston." Her husband,
Robby, and family members are very pleased and honored to acknowledge Nancy's acceptance into the
Phi Beta Mu Texas Bandmasters Hall of Fame.