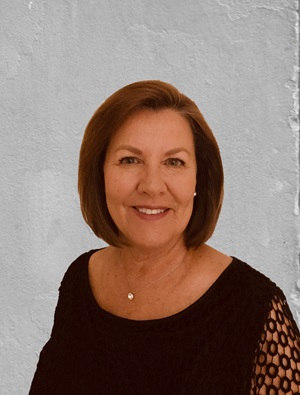 Sherry Sandidge Miller was born on November 24, 1953 in Columbia, South Carolina, at the Army Hospital to David Sandidge and Mary Helen Sandidge Sharpe. She is the eldest of her two sisters, Linda and Dianne. David Sandidge was a successful band director in both Mississippi and Texas and her mother was the secretary at the schools where David taught band for many years in Mississippi. Sherry began elementary school in Bruce, Mississippi, where her father was the band director. One of her earliest memories is playing in the construction site of the extension of her father's band hall with her sisters. Sherry was also proud to wear a special lavender dress her mother sewed as the Little Miss Homecoming Queen in her elementary school class.

Sherry entered fourth grade at Hazlehurst Elementary School where her father was the high school band director. Her father chose the flute for Sherry to play, but she was not very interested! Her mother convinced her father to allow Sherry to choose the instrument she wanted to play. Sherry chose the clarinet and it immediately became her passion. At the age of eight, Sherry began to receive instruction from her father on the clarinet. He was a rigorous teacher and insisted on perfection through persistence. Sherry was very successful on the instrument very quickly and would much rather have practiced than help with household chores. Her mother was constantly supportive and encouraging during her formative years. She was chosen to play a solo for her fifth-grade class play and wore a dress that her mother had made for her. Her performance of "America" for her class is one of her earliest musical memories and set a trajectory of musical success to follow. As she grew, she steadily improved and challenged the students that were many years older than her. Her father continued to teach her and provide opportunities for her.

Sherry moved to Clarksdale, Mississippi, when her father became the junior high director at Clarksdale Junior High School. As a junior high student, Sherry's competitive nature flourished as she watched and learned from upperclassmen of the Mississippi Lions All State Band members. Sherry entered high school at the same time her father became the high school band director at Clarksdale High School, taking over for Dr. Kent Sills. She would soon make the Mississippi Lions All State Band as a ninth grader and continue to make it as first chair in her sophomore, junior and senior years. While in high school, Sherry had the privilege to play under several great conductors including Dr. William Revelli and Colonel Arnold Gabriel. She participated in marching band as both a baton twirler and drum major her senior year. Sherry received numerous individual accolades during her time at Clarksdale High School, including first division ratings and outstanding soloist awards, the outstanding musician for the band all four years of high school, and she was selected as a member of the McDonald's All-American Band. Sherry was one of two students chosen from the state of Mississippi for the band. During the summers, she studied with Dr. Warren Luts at the Mississippi State University Band Camp.

Sherry graduated from Clarksdale High School in 1971 as an honor graduate and outstanding musician of her graduating class. She received a full scholarship to attend Northeast Louisiana University (University of Louisiana at Monroe) where she had opportunities to participate in many musical ensembles such as the symphonic band, orchestra, musicals, the local symphony orchestra, and her favorite, the woodwind quintet. Sherry was greatly influenced by her band director Jack White, who put her on the path to become a band director herself. Dr. James Gillespie, recently retired clarinet teacher from the University of North Texas, was Sherry's clarinet teacher and instilled a great passion for playing her instrument that carried throughout her teaching career. Sherry was selected by the music fraternity Phi Mu Alpha to represent them in the Miss Northeast Louisiana pageant, a preliminary to the Miss Louisiana. Sherry was fortunate to win the pageant and went on to compete in the Miss Louisiana pageant, where she placed in the top ten and won the talent portion of the event by playing her clarinet.

In 1975, Sherry graduated with a Bachelor of Music Education degree and went back to her home state of Mississippi to begin teaching as a band director. Sherry's career began in Mississippi in 1975 and lasted until 1984, where she spent time at Caledonia School, Bay Springs High School, Forrest High School and Booneville High School. She then became the Assistant Band Director and Woodwind Instructor at Itawamba Community College. During this time, Sherry was responsible for all band performances, teaching all students both privately and as a performing group, and collaborating with others outside of her small towns. Sherry contributes much of her knowledge and passion for teaching from her small-town experiences, where she worked to achieve excellence in her programs. Throughout her teaching career in Mississippi, Sherry continued her clarinet studies with Wilbur Moreland from University of Southern Mississippi, Gene Saucier, and also worked with Dr. Luther M. Snavely from the University of Mississippi. Dr. Snavely had a tremendous impact on Sherry and encouraged her to pursue a teaching career in Texas.
Sherry moved to Texas in 1984, spending five years as the Assistant Band Director at L.D. Bell High School in Bedford. She worked alongside Dr. Danna Rothlisberger, Ernie Repass, Brian Youngblood and Danny Prado. Jerry Longwell was the Director of Fine Arts, and he always encouraged Sherry to elevate her standards. During this time, Sherry worked towards her Masters of Music Education at the University of North Texas in Denton, married, and had two children, Tanner and Sarah. Sherry has fond memories at L.D. Bell, especially winning the state marching contest in 1988 with her children by her side. In 1989, Sherry became the Assistant Band Director at Grapevine High School, following Dr. Danna Rothlisberger. She enjoyed building the program at Grapevine alongside Danny Prado and Jolette Wine where they achieved superior ratings. While teaching in Grapevine, Sherry served as the high school Region V secretary.

Three years later, Sherry began as the Director of Bands at Shackelford Junior High in Arlington. She was fortunate to have mentorship from the Director of Fine Arts, Bob Copeland, and the Director of Bands at Lamar High School, Steve Musser. In the five years she spent at Shackelford, she placed many students in the district and region bands, was selected as the TMEA Honor Band runner-up, and served as the Region V middle school chair.

Sherry spent the remainder of her formal teaching career at Blalack Middle School in Carrollton as the head band director with Jim McDaniel serving as the fine arts director. During her seventeen years in Carrollton-Farmers Branch ISD, Sherry consistently earned first divisions, earned numerous awards, and served as the Region XXIV middle school chair. She has many fond memories teaching students and watching them grow into strong musicians. One of her former students, Jack Pena, recently served as the interim principal bassoonist in the Fort Worth Symphony during the pandemic and will return to his principal seat in the Louisiana Symphony based in New Orleans. Sherry is grateful to maintain her relationship with Jack, as he has expressed his gratitude for Sherry's teaching, inspiration, and continued support in his performing career.

Since retiring from band directing in 2012, Sherry teaches private lessons in McKinney while serving as a clinician and mentor to many band directors in the DFW Metroplex. She enjoys watching her clarinet students mature from sixth grade beginning clarinet to phenomenal All State players. Sherry continues her love of playing clarinet with the Metropolitan Winds, Wylie Community Band and in her local church.

Sherry is humbly honored to be inducted into the Phi Beta Mu Band Directors Hall of Fame. She would like to thank Cindy Lansford and the many colleagues that have supported her throughout the years. She would like to thank her loyal sisters and their husbands, Linda and Bob Ingram and Dianne and Mark Ross, along with her parents David Sandidge and Mary Helen Sandidge Sharpe. Sherry is a proud "Nana" to Hunter and Henry, children of son Tanner and his wife Katy Miller. She also thanks her daughter Sarah, married to James Rees, who is the current Director of Bands at Grapevine High School. Lastly, she thanks her husband Chuck White for his endless support with her home clarinet studio.