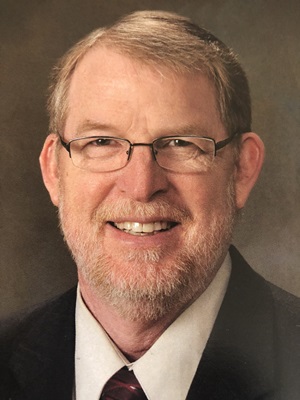 When Philip Geiger was in the fourth grade, his family moved to Indianapolis from Iowa. A next-door neighbor introduced Philip to classical music, playing recordings and discussing the music with the young lad. With his encouragement, Philip entered into a city-wide classical music competition during which Philip would have to correctly identify the name of the piece and the composer. His mother, Polly, was a bit surprised but agreed. On the day of competition, Polly took young Philip down to a coliseum filled with young music enthusiasts. As Polly tells it, she was surprised to see Philip walk away with a gold medal.

A few years later, the family moved to Irving, Texas. One day sixth-grader Philip saw an older student walking home with a big gray looking suitcase. He pointed to the case and asked the random boy, "What's that?" "My instrument," replied the band member. "Can I see it?" So, the young man got out his instrument. Philip saw his first real band instrument, an alto saxophone. A few months later in his beginning band interview in the Bowie Junior High School band hall, when asked what instrument he might want to play, his response, of course, was Alto Saxophone, and his music performance journey began its next chapter.

Flash forward to May of Philip's eighth grade high school band audition with Eldon Jantzen, the head director at Irving High School. According to Philip's memory, it was the first time in his whole life he was nervous. Somehow, with almost uncontrollable shaking fingers, hands and arms, he tried his best to play his Conn alto saxophone. He was both excited and surprised to discover he had been placed in the first band.

During the first three years of high school, he was under the direction of Dave Clark. Mr. Clark, along with assistant director Tommy Allen, helped fix several physical deficiencies that hindered his progress, introduced him to the world of jazz and encouraged exploration of chamber music. While in his sophomore year, Philip made a deal with his grandfather and his mother to buy a new instrument.

Hearing Leon Breeden's North Texas Jazz Concerts every spring and fall as well as the Lake Highlands Band concerts, under the direction of Eddie Green, opened a new world to him. During his junior year while in the All-State laden All-Region III band, he sat next to the first chair All-State baritone saxophone player while being conducted by John Paynter performing the manuscript edition of Four Scottish Dances. He learned he had a lot of work to do to catch up with all these great musicians.

At the end of his junior year, Irving High was getting a new band director, Lee South. Philip and a few of his band friends were so excited they drove up to R. L. Turner High School in Carrollton to greet him! During Philip's senior year, Mr. South taught him many valuable lessons concerning ensemble concepts and student accountability…like not talking in rehearsal and abiding by the school's dress code policy concerning hair length. He facilitated Philip receiving private lessons from Jerry Brumbaugh which helped pave the road to Philip making the first All-State Band after trying out on a borrowed brand-new Martin baritone saxophone provided by Eddie Green. Getting to perform Samuel Barber's Symphony No. 1 for band under the direction of Dr. Frederick Finnell was the culminating event of his high school career.

With Mr. South's encouragement and Mr. Joe Frank's facilitation, a late May scholarship audition for the Southern Methodist University's School of Music and the Mustang Marching Band was arranged with the SMU Orchestra Conductor, James Rives-Jones and Mustang Marching Band Director "Coach" Irving Dreibrodt. After sightreading the Cannonball Adderley tune, Mercy, Mercy, Mercy, Coach asked Philip, "What do you want to be as a music major?" He replied, "I want to be a band director." Coach thought for a moment and gruffly said, "I don't think you want to do that." Philip smiled and said, "I'll take my chances."

While at SMU, Philip studied with Joe Frank and received valuable insights while student teaching under Howard Dunn of SMU and Scott Taylor of Richardson ISD. His concept of music expression through control of tone can be attributed to Ross Powell, his applied saxophone teacher at SMU. He also had great fun being a member of both The Best Dressed Band in All the Land and of a local rock band, Thyrza, with Noe Marmolejo. Throughout his career, his education continued through the mentorship of many great music educators including Mr. Green, Dr. Garner, Mr. Bennett, Joe Dixon, Mike Warney, Mrs. Becky Lewis, and Randall Griffin.
After graduating from SMU in 1975, Mr. Frank facilitated Philip's interview with Bob Blanton for a position in Klein ISD. Philip was named the head director of Wunderlich Intermediate School…even though he had shoulder length hair and chose to wear a baby blue leisure suit with white patent leather boots to the interview. In the four years he was at Wunderlich, with the help of Tony Lewis, Peter Warshaw, Steve and Linda Ruff, and a group of marvelous private lesson teachers, the program grew and improved. Wunderlich became an outstanding band program.

Klein Forest High School opened in 1979 with Bob Blanton, Paul Worosello, and Philip sharing teaching responsibilities. While there, Philip established a jazz program, developed the drumline, and led the second band to two "Buc Days" Best of Class awards.

Three years later, Mr. Richard Crain was highly instrumental in bringing Philip to Spring ISD and in being named Director of Bands of the Westfield High School Band program. To this day, Philip is indebted to Mr. Crain for the many contributions he has made to his career and to the students of the Spring ISD. Philip completed twenty-three years as Director of Bands at Westfield High School. Because of the incredible work done by middle school directors like Bill Watson, Charlotte Royal, Rick Ghinelli, Gloria Ramirez, Diane Vasquez, Delic Loyde, Jodie Rhodes, David Brandon and Sharon Kalisek, the band program at Westfield flourished. Bands under his guidance received numerous state and national awards including twenty-three consecutive UIL Sweepstakes Awards. Due to the determined hard work of the students, the Westfield Band was a consistent finalist in the TMEA Honor Band Competitions. With the assistance of fellow directors that include Bill Watson, Frank Troyka, Mickey Vasquez, Diane Vasquez and Trent Cooper, the Symphonic Band earned the distinction of being selected as the TMEA Honor Band twice. Concert Bands under his direction have performed twice at the Midwest Band and Orchestra Clinic in Chicago and have also performed at the Bands of America National Concert Band Festival multiple times. The Westfield "Big Red'' Marching Band earned five UIL 5/6A State Marching Band Championship awards and in 2003 was the BOA Grand National Marching Band Champion. During Philip's tenure at Westfield, the program received both the John Philip Sousa Foundation's Sudler Shield and Sudler Flag. In May of 2005, the Spring ISD named the new theater at Westfield the Philip K. Geiger Performing Arts Center.

In 2000, Philip was recognized by the Texas Bandmasters Association with their inaugural Meritorious Achievement Award. He was named by the same association in 2012 as the Texas Bandmaster of the Year. Last year in 2020, he was inducted into the Bands of America Hall of Fame.

Philip recognizes he did not make this journey alone. Many have served as mentors and guides. Every fellow director, color guard instructor, marching band design and composition contributor, percussion specialist, private lesson teacher, central and campus administrator, parent volunteer and the thousands of wonderful students who shared their time and talent helped shape the shared music experiences. Special thanks to his mother who came to many performances no matter where in the United States it was and especially to his wife Sharon of forty-three years and his daughters Kristen and Katie for allowing him to work as a music educator…and of course, to the neighbor who opened the world of music to the little kid next door.

Finally, Philip expresses his deep appreciation to the Phi Beta Mu Alpha Chapter for the honor of being inducted into Phi Beta Mu Texas Bandmasters Hall of Fame.