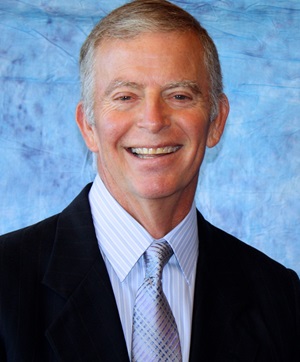 Roger Franklin Edwards was born on June 19, 1950. He was raised by Emmett and Dixie Edwards on a farm outside of the tiny town of Kress, Texas. He was a stellar student in Kress and aspired to be a star athlete. When Roger was in fifth grade, the time came to choose his elective activities for middle school. Believe it or not, Roger had no desire to be in the band or play an instrument. He was sure, however, that his athleticism and muscular build would make him a football star. Roger was four feet, three inches tall. He went in for the mandatory physical to clear him for athletics, and the doctor failed him. He had had four concussions in the previous two years. Sadly, his football career ended before it even began. Roger settled for the other available elective and joined the band in sixth grade, choosing to play the cornet. He immediately fell in love with his Olds Ambassador cornet which was purchased from Earl Ray Music Co. Between seventh and eighth grade, it was time to upgrade to a better instrument, so Roger divided his time that summer between Little League baseball and working on his parents' farm to earn the money to purchase a Conn 38-A. Kress's band was "less than respectable" and would regularly make threes and fours at contest, but young Roger had the utmost respect for his director, Clyde Rowe, who helped instill in him a love for music. Fun fact: Rowe was also Dr. Gary Garner's band director at Amarillo High. Roger graduated high school as the salutatorian in 1968.

Roger attended college at Wayland Baptist University on a full scholarship. Wayland did not offer a degree in instrumental music, but knowing he wanted to be a band director, Roger went on faith. During his junior year, the instrumental degree was established. Robert C. "Chief" Davidson was his band director. Roger graduated magna cum laude in 1973. He then did graduate work at West Texas State University.

Roger's first teaching position was in the sprawling metropolitan of Hart, Texas. While a student at Wayland, he worked as a youth minister at First Baptist Church in Hart, TX. The principal and the superintendent of Hart ISD, who attended First Baptist, wanted to start a band program, and, after meeting Roger, knew this college junior was the right person to begin the program. The Hart Lion's Club purchased all the instruments, and Roger began his first job as a director. He directed the group for three years until his college graduation. In his second year there, he earned his first and only division four at the Hale Center Band Festival. Roger thought the band did well. The judges, Lee Boyd Montgomery, J.R. McEntyre, and G.T. Gilligan, disagreed. Roger was not discouraged by the low rating. He was motivated and energized and saw this moment as a turning point in his career. By the time he left Hart, he had grown the program from zero to seventy students. The school district built a band hall during his third year. The students at Hart were outstanding!

After graduating, Roger had the privilege of working at Plainview High School under the great OT Ryan. OT was like a second father to Roger, and he has the utmost respect for him and his lovely wife, Pat. Roger even named one of his sons after OT. Roger's time at Plainview HS was one rich with growth and learning. He credits OT, Willis Giddens, and Larry Burks with teaching him how to teach. At Plainview, Roger oversaw the freshman band as well as the second band. He learned a valuable lesson during this time: "Never argue with OT Ryan...you will lose." The Freshman band was preparing Chorale and Shaker Dance for contest and was making great progress under Roger's direction. As OT prepared the top band for contest, he decided that he needed four more trumpet players. The second band trumpets weren't up to his standards, so OT came after Roger's first four freshman trumpets! Roger fought to keep his best players, but the argument could not be won. What OT wants, OT gets. In the end, however, a division one was obtained by all. Roger stayed in Plainview for five years. The students in Plainview were outstanding!

In 1977, Roger was ready to lead a program as head director. Tulia, Texas, a city whose band program has a rich history with directors like Clyde Wilson, Bruce Cook, and others made Roger feel at home immediately. Steve Thompson served as his first assistant for two years followed by Cody Myers, fresh out of college. Roger recalls planning rehearsals with Cody on Pizza Hut napkins and placemats and taking them straight to rehearsal. This high-tech method of planning served them well, and the program flourished. Cody and Roger developed a deep bond and respect for each other, and they are like brothers to this day. The students in Tulia were outstanding!

In 1981, Borger, Texas, was searching for someone to rebuild their band program. Roger did not want to go to Borger. The program's attendance was significantly down, and the facilities were in poor condition. He said no, but Borger ISD was persistent. They convinced him to come for an interview. At the same time, Tulia's principal was interested in the Borger principalship, so Roger told Borger, "If you hire my principal, I will come." They did, and he did. Roger could not believe what he had gotten himself into. Those first students made giant strides in improvement in a matter of weeks. At the first football game, the band's performance was quite a bit below Roger's standards, but the crowd gave the band a standing ovation. He could not believe it, a standing ovation for that. The crowd's enthusiastic reception was a catalyst for the program, and Roger's leadership was supported and championed by the community. Borger became one of the most accomplished bands in the Panhandle receiving many division ones, sweepstakes, and even trips to the state marching contest. Roger also helped design a state-of-the-art music facility in 1988, a much-needed upgrade. The students in Borger were outstanding!

After a brief year in Altus, Oklahoma, Roger became the head director at Amarillo High School in 1994. With its rich tradition and history, Roger felt blessed and was enthused to lead this program. Along with his incredible assistants and middle school directors, he kept the rich tradition alive. His time at Amarillo High was the pinnacle of his career. In addition to their numerous sweepstakes, his Amarillo High ensembles not only earned state marching contest trips, but also invitations to the Midwest Clinic in Chicago and the Texas Music Educators Association Clinic and Convention. While at Amarillo High, Roger was elected to the board of the Texas Bandmasters Association. Serving on the board was a highlight of his career. The Students at Amarillo High School were outstanding!

After his retirement in 2009, Roger had the opportunity to become the assistant director for one of his former students, Gregg Diamond, and his former assistant, Joe Woolsey, at Bushland ISD. In 2010, heart problems and a stroke caused him to take a step back from performing clinics and adjudicating. Despite the complication of recovery, he continued to teach at Bushland and the students and directors were incredibly encouraging and supportive even though he had lost his ability to speak. They were outstanding!

Roger is currently serving as the UIL Music Executive Secretary for Region I. He remains an invaluable mentor in the Texas Panhandle and beyond, and with ten years of speech therapy under his belt, he has started to work with ensembles again. For Roger, music is not only a career, it permeates every area of his life. He was awarded the Lifetime Meritorious Achievement Award in 2013 for his outstanding performance in music education. Roger has a strong desire to encourage and mentor other teachers. He has performed with many jazz ensembles, played in churches, and served on the Amarillo Youth Symphony board. He taught at West Texas A&M Band Camp for twenty years where he achieved perhaps his most prized award to date: he was named winner in the "best legs" contest multiple times. Even with all his outstanding accomplishments, Roger never takes credit for his numerous successes. Rather, he credits mentors like Gary Garner, Chief Davidson, OT Ryan, Clyde Rowe, Al Sturchio, Cody Myers, Phil Larocque, and Charles Johnson for influencing his ability to teach and lead students. And of course, his students were all outstanding! He has been married to his wife, Bennie, for 52 years, and they have four grown children, who are all active as professional performing musicians and teachers. He has six amazing grandchildren who are continuing his musical legacy and following in Pop's footsteps. They all think that he is beyond outstanding!