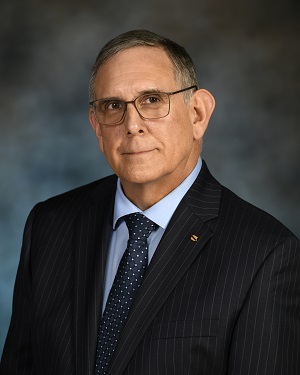 Paul Joseph Worosello Jr. was born August 25, 1953, in Denver, Colorado, to Leonora and Paul Worosello. She was a housewife and he was a salesman turned water well driller. Paul's maternal grandfather, Albert Martinez, gave him a metal Cavalier clarinet. (Said clarinet is now a fine lamp residing in the downstairs library). Lessons with Mr. Cutchell at age six were discontinued due to frustration. Fingers could not easily reach all the keys. He restarted in the fourth grade and got his "wooden" clarinet also from his grandfather in junior high.

Although second chair of the Western State Honor Band under the baton of W. Francis McBeth, Paul was more involved with the choir. Twice selected to the Colorado All-State Choir, Paul sang the tenor part in the solo quartet of Mozart's "Regina Caeli" his senior year and won third place in the regional National Association of Teachers of Singing (NATS) competition.

Singing the part of Melchoir in "Amahl and the Night Visitors" at Westminster High School his senior year, Paul experienced first-hand the power of music. The football team would always sit first row center, slouched, sullen, with arms crossed for all music assemblies. Paul was stunned to notice that many of the boys were wiping eyes, tears streaming down faces during the performance. Being astonished that music could have that effect on people made a lasting impact.

As the first person on either side of his family to receive a college degree, Paul planned on a
career in engineering. He was also active in band, choir, orchestra, musical theater and drama. Acceptance to the Colorado School of Mines was derailed when Paul's band director, Noel Maxwell, called him into his office in February of his senior year. Since Mines had no music programs, "Max" had concern Paul would miss that outlet. His suggestion of attending a school with a great engineering school and multiple music venues like the University of Colorado caused Paul to reconsider his vocation. Being able to do calculus problems that took three pages of paper really held no enjoyment. Paul vividly remembers the conversation around the dinner table when telling his parents he wanted to be a band director and the astonishing retort from his father, "I was wondering when you were going to come to your senses." And Paul has never looked back. He is forever grateful to Noel Maxwell for his wisdom and taking the time to change his life.

Flying (first time to be on a plane) to West Texas State University with Noel Maxwell, Paul
auditioned for Dr. Gary Garner. For the first time in his life, he was nervous. Fingers shaking, aware of unintentional vibrato in the sound, Paul was accepted into the music program and began paying out-of-state tuition of $40 a credit hour. In-state was $4 per hour.

Attending West Texas State University, Paul received a BMEd in 1975 and a MM in clarinet performance in 1976. Four years performing with the Amarillo Symphony and so many exceptional concerts with the WT Band, including TMEA (1971 & 1974) and CBDNA (1975) informed an artistic standard that Paul led his students to achieve. As a graduate assistant, Gary Garner would become a life-long mentor and friend, emulating the responsibility for investigating all sources of instruction and being a lifelong learner of the craft.

Upon graduation, Paul started a 45-year tenure at the two-week summer West Texas State Band Camp. He calculates he has currently spent 1.7 years of his life rubbing shoulders with fellow instructors Bill Dean, J.W. King, Eldon Sonnenburg, J.R. McEntyre, Don Baird, Fred Stockdale, Dan Gibbs, Gary Garner, Wayne Maxwell, Carl Lobitz, Don Hanna, Charles Nail, Clyde Wilson, Jerry Finnell, Mike Olson, Ben Gollehon, Marcie Zoffuto, Randy Vaughn, Van Ragsdale, Jeff Doughton, Dick Clardy, and Randy Storie, ALL of them members of the Texas Bandmasters Hall of Fame. So much of Paul's success was learning from these Texas giants and many others.

There followed a series of one-year positions: Austin Middle School/Ball High School in
Galveston, assistant then associate at Klein High School, and assistant at Klein Forest High
School. In 1980, Paul became Director of Bands and eventually department chair at Klein Forest High School, a position he would hold until his retirement in 2013. At Klein Forest High School, Paul was blessed with outstanding colleagues, including Bob Blanton, Philip Geiger, Keith McDaniel, Kenny Bierschenk, Mike Keig, Cory Meals, Brian Callahan, Ray Uliberry, Lynda Eubanks, Ryan Barker, and others.

The music program was a seven-time GRAMMY Signature School, including the 2003 selection as the outstanding program in the country. The band received the Sudler Flag of Honor in 1997. The band received consistent UIL Sweepstakes awards and innumerable Best in Class recognitions at festivals across the country. Some performances of note were the 1984 Midwest Clinic (first time any organization was allowed to travel outside the state by the district), four Carnegie Hall concerts and the jazz band playing for the 10,000 members of the National School Board Association in Chicago. Comments by the likes of Harry Begian "The best performance I have ever heard" of the Dahl Sinfonietta and "Technique in the service of music" by Eugene Corporan on the Maslanka Symphony No. 2 Finale fueled his passion for excellence.

A transformative event occurred during the Longhorn Music Camp in 1987. Glenn Richter
mentioned that if given another opportunity, he would spend more time with his children as they were growing up. Three weeks later at the West Texas Band Camp, Gary Garner mentioned that he wished he had spent more time with his sons when they were younger. Paul remembers looking up to the sky and thinking, "Thank you, but I heard you the first time." That balance would become fundamental for how Paul approached his career.

Paul served as President of TMEA Region 9 for twenty-one years. Elected President of the Alpha Chapter of Phi Beta Mu and also President of the International Executive Board, he created the Earl D. Irons Program of Distinction honoring outstanding band programs in the country. One of ten band directors in the United States selected to the Sousa Foundation Legion of Honor in 1997, Paul was also selected as Secondary Teacher of the Year for the Klein Independent School District in 2006 and awarded the Lifetime Achievement Award from the H.E.B. Excellence in Education Foundation in 2008, one of five teachers in Texas honored that year.

Zolton Kodaly's belief that "only the music of the highest artistic value…should be used in the teaching of music" is a cornerstone of Paul's teaching. He was involved with developing a select music list of marches and revising the concert list for the National Band Association. Paul served on the UIL Band Prescribed Music List Revision Committee on two different occasions, currently chairing that committee.
In January 2009, Paul assumed the position of Music Director of the Woodlands Concert Band, an adult community band north of Houston, Texas. Under his guidance the band has grown from a membership of thirty-five members to over eighty musicians. They have performed for the ACB National Convention, the Texas Bandmasters Association Convention, and most recently, the Midwest Clinic in 2018.

Paul is currently an adjunct faculty member for Sam Houston State University as a University Supervisor, overseeing 10 to 15 student teachers a year for the College of Education. He is a frequent clinician, consultant, and adjudicator, having served on state championship marching panels for Texas, Louisiana, Nebraska and Illinois.

The highlight of Paul's career was Mr. Worosello's Opus. This retirement tribute was organized by wife Susan and Lynda Eubanks, associate director at Klein Forest, in complete secrecy. Former students and associates were contacted by a private Facebook group, deliberately misspelling Paul's last name so he would not accidentally be invited to join a group that all his friends were joining. A band was formed, capped at 118 members because of space limitations on stage, and music was distributed via Dropbox. Everything was done online, maybe the first
such use of technology to organize this type of event. Emceed by Dan Potter of DCI fame, seven hundred audience members heard the band perform some of Paul's favorite band piecesconducted by nine meaningful colleagues: Bob Blanton, Mike Connors, Keith McDaniel, Gary Garner, Lynda Eubanks, Ryan Barker, Kenny Bierschenk, Randy Vaughn, and Monte Mast. Especially memorable was Paul conducting Blue Shades a work Klein Forest helped commission, with son Tygar playing the clarinet solo. The school district also dedicated the new music wing and auditorium as the Paul J. Worosello Performing Arts Center.

Noel Maxwell, Paul's high school director, told him the most important decision he would ever make was who he chose for a mate. Paul met Susan Muhlinghause (who was hoping for a more common last name) at WT and they were married one day after Susan graduated. None of this would have happened without her support. They are blessed with two wonderful children: Anna, who lives in Las Vegas and Tyler (Tygar) who is a clarinetist with the Navy Band in Washington, D.C.