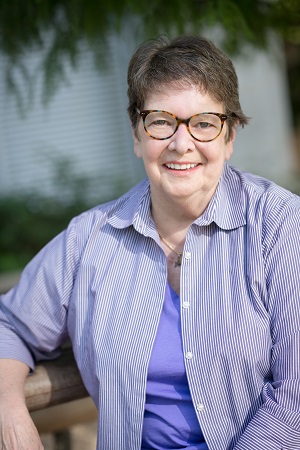 Corsicana, Texas is the birthplace of two members of the Texas Bandmasters Hall of Fame: Barbara Lovett, Class of 1992, and Sharon Prince, Class of 2020. Sharon was born on June 21, 1946, and graduated from Corsicana High School in 1964, earning a Fine Arts Certificate in addition to her diploma.

Sharon Prince began studying piano at the age of five. Following her first lesson, she indignantly informed her parents she would not be returning because her new piano teacher refused to let her play with both hands! Obviously, she did resume lessons because she was playing piano for Sunday school as a third grader and for church services by the time she reached the sixth grade. By her eighth-grade year, she was playing the organ for services and became the full-time organist prior to high school graduation.

Sharon's keyboard experiences also included participation in Bach festivals starting in fifth grade and serving as accompanist for the Corsicana High School A Cappella Choir. Sharon participated in the rigorous annual auditions for the National Piano Guild for twelve consecutive years receiving grades of 98 or above each year she competed. She was a recipient of the Guild's Paderewski Scholarship.

Sharon started clarinet in the seventh grade and was the featured soloist for the All-City Band as a ninth grader. She made Junior High Region Band in the eighth and ninth grade, earned membership in High School Region Band for three years, and earned a spot in the Texas All-State Band. Her clarinet teacher during these years was Noah Knepper from Baylor University. Sharon also sang in the high school women's choir.

College studies were at Texas Wesleyan College and Texas Woman's University where she was the recipient of band, orchestra, and accompanying scholarships. At both universities, Sharon was a member of the concert band, orchestra, Collegium Musicum, jazz band, Women's and A Cappella choir. She also served as accompanist for choirs, voice studios, and numerous instrumental and vocal recitals. She graduated in 1968 with a B.S. degree from Texas Woman's University.

A career in education which spanned thirty-six years began at Rylie Junior High School in the Dallas Independent School District where Sharon taught choir and Texas history for two years. As the fifth different choir director in a span of just four years, she had a significant task of rebuilding. One her accomplishments was starting an after-school girls choir of 65 members. Their UIL participation was the first for the school in ten years. During her second year at Rylie, Sharon produced an all-school musical involving choir, band and art students. Her return to the campus the year after she left to accompany for a Veteran's Day concert was a heartwarming experience, for her introduction was met with a standing ovation by the entire student body.

In 1970, Sharon accepted a graduate assistantship at Texas Woman's University. She taught music education classes, applied clarinet and piano, and accompanied numerous recitals. She received her Master of Arts degree in August, 1971.
Her tenure in the Pasadena Independent School District began in 1971 with her appointment as assistant band and assistant choir director at Beverly Hills Intermediate School. She became the head band director in 1972. She was appointed head of the Fine Arts Department in 1974, a position she held until leaving for an administrative post in 1995. As department head, she always sought to foster cooperation among music groups, constantly reminding teachers of the following: "There are band kids, choir kids, and orchestra kids and they will sort themselves out. We are here to serve the students; the students are not here to serve our departments."

Beverly Hills Intermediate band students were successful at UIL Concert and Sight-Reading events, All Region Band, All-City Band and solo and ensemble events. Supervisors would often recruit the Beverly Hills band to perform for community events representing the entire district, both for their high level of performance skills and because of the discipline and manners the students displayed. In addition to her campus leadership role, Sharon served as Region XIX Junior High Chairperson for multiple years.
In Pasadena, Sharon remained active as a collaborative pianist accompanying for eighteen Broadway musicals at South Houston High School. She was also in demand as an accompanist for choirs competing at UIL contests as well as band, choir and orchestra students participating in UIL Solo and Ensemble competitions.

In 1995 Sharon Prince became Director of Fine Arts for the Pasadena Independent School District. Her responsibilities included supervising a faculty of 245 teachers and overseeing all aspects of K-12 elementary music, band, choir, orchestra, drama and dance programs. Art classes were later added to the job description. At that time, PISD had four 5A high schools, ten intermediate schools and thirty-five elementary schools.

Throughout her career, Sharon focused on providing every student with the opportunity to grow, develop, and experience success. As a supervisor, she wanted teachers to be held accountable for TEACHING rather than winning awards. UIL participation was encouraged as evidence of doing the right thing for kids - teaching them. She remembers her early years as a fine arts director, when teachers would begin a sentence with "but my kids can't..." Her response, "What are you doing to make sure your kids can?" As a teacher as well as an administrator, Sharon's highest priority was never winning awards; it was always nurturing each student to achieve to the best of his/her abilities.

Since her retirement in 2005, Sharon has worked part time at AMC Music Company, LLC. She maintains a busy schedule accompanying for solo contest and choral competitions and serving as a band clinician and adjudicator. She has served as chairperson of the Board of Trustees for Bering United Methodist Church as well as chairperson and now member for the Staff Parish Relations Committee. She is a member of the church's handbell choir and frequently plays piano for services. She also plays percussion in the Houston Pride Band.
Recognitions include the Beverly Hills Intermediate Teacher of the Year Award, and as an administrator, the PISD Golden Apple Award. She received the Bay Area Chorus Dedication to Education award in tribute to her multiple years of service as a board member of the Bay Area Youth Singers. Ms. Prince regards the most treasured outcomes of her teaching career to be the relationships established with students, parents and colleagues. She cherishes the opportunities she has had to see both students and teachers grow as musicians and positive contributors to music education and supporters of the arts. Sharon is very honored that her lifelong passion for musical excellence and facilitating student achievement has been recognized with her induction into the Texas Bandmasters Hall of Fame.