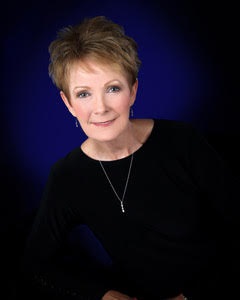 Cynthia Ann Lansford was born in Baytown, Texas, on October 1, 1954, to Hugh and Willa Lansford. Hugh was a civil engineer and Willa was a homemaker. Cindy has one brother, Ron Lansford of Dayton, and one sister, Kay Staton of Abilene.

All of Cindy's public schooling was in Baytown. She started band on her dad's very old clarinet at Baytown Junior High and switched to bass clarinet shortly thereafter. She graduated in the Top Ten in 1972 from Robert E. Lee High School, was in the Famous Robert E. Lee Band, and was both a twirler and drum major. She attended Texas Tech University from 1972-1976, during the glory days of Dean Killion, (GO, BAND TWO!), and graduated with a bachelor's degree in Music Education. She earned a master's degree in Educational Administration from East Texas State University while teaching in Plano.

After graduating from Tech, Cindy returned to Baytown to become the assistant director at Robert E. Lee High School and then two years later moved north to Plano Senior High, also as the assistant director. After four years, Cindy left the profession and moved to Baton Rouge to spend a year with her parents. Cindy returned to Plano in 1981 to become the director at Carpenter Middle School. She and Gary Whitman married in 1985, and in 1989 he took a position at Texas Christian University as the woodwinds teacher. They moved west to Keller in 1991. Cindy began teaching in Birdville ISD at Haltom High School as an assistant director and then moved to North Ridge Middle School as the head director in 1996. She retired from daily classroom teaching in 2007 and began her second career as a freelance clinician and consultant.

There is no doubt that the people in this profession have had a profound impact on Cindy. During her time in Plano, from 1978 to 1991, Richardson ISD, the neighboring school district, had a directors' roster that read like a Who's Who in Texas bands: Bob Floyd, Malcom Helm, Tom Bennett, Scott Taylor, Marian West, Matthew McInturf, to name a few. Every region activity was like attending a master class, and while lessons learned at that time were amazing, it became increasingly obvious as the years went by just how incredible this time period in Region III actually was. Her colleagues in Plano - Larry Tucker, Travis Smith, Jerry Thomas, Fred Velez, and Ken Valliant - were not only wonderful and fun to work with, but these were the people she "grew up" with during the early days of her career. Ken Valliant is the friend and colleague that she is most grateful to for guiding her in every aspect of teaching middle school band. When she and Gary moved to the other side of the metroplex, Cindy became a part of the most special teaching team she could ever hope for. The Dream Team at Haltom High School, from 1991 to 1996, quite simply changed her life both personally and professionally. Greg Hull and David Bertman were her "partners in crime," and Fine Arts Director Henry Schraub did his very best to try to keep a handle on this trio, often to no avail! Cindy is so grateful to have been a part of this "perfect" team and realizes how lucky she was to work with these gentlemen. During this magical period, Cindy met the one and only Eddie Green. It cannot be stated enough how important Mr. Green was and is to her teaching. He provided countless hours of guidance throughout the last sixteen years of her career and offered invaluable insight into her second career. During her time at North Ridge Middle, the team in the Richland High School cluster - Bill Watson, Melodianne Mallow, co-worker James Smith, and herself — built a ridiculously solid program from top to bottom, and these years were an absolute highlight in her career.

Cindy has spent her career working hard at being a really good band director. When she started teaching in 1976, there were very few women who held this title. Fortunately, the times have changed, but she would be remiss not to acknowledge those that were the pioneers in this profession. These ladies are so iconic, they are recognizable by first names only: the Barbaras (both Lovett and Lambrecht), Marian, Lynne, Verda, to name a few; her peers and colleagues: the Cindys (both Mikel and Bulloch), Charlotte, Susan, Jill, Diane, Gloria, Jolette, Melodianne, and many more; and those that have come and will continue to come after, and thankfully there are too many of those to name! Being part of band history that has changed so much since the beginning of her career forty-four years ago has been both gratifying and encouraging for Cindy.

When Cindy retired in 2007, she began mentoring and advising young directors and providing clinician services to their bands and beginner classes. This new role turned into an amazing and very important part of her life, both professionally and personally. These smart young people have literally "saved her life" by keeping her involved in Texas bands and in the lives and achievements of their students. In addition, many of these teachers have literally become a part of her family. There is simply no way to express how significant these wonderful young people are in her life — endless talks and texts, programming advice, personal advice, health care, technology assistance, match-making, fashion advice, career advice, and much more. A million "thank you's" will never be enough to express her gratitude to these smart, crazy, funny, sassy, sometimes disobedient, but very lovable children that have added themselves to her family. Lately it seems that the mentor is the one learning the lessons as she visits them in the classroom and watches them work their miracles.

Cindy's career has been affected by many activities outside of the classroom, and for that she is eternally grateful. Years of teaching summer band camps led to invaluable friendships and professional associations with people all over the state. Texas Tech Band Camp and Sam Houston State Band Camp, as well as many district and other university camps, were a part of her summer activities every summer for over 30 years. She is grateful to those who have allowed her to teach their students through district and region bands throughout the state. Those opportunities afforded opportunities to meet new people all over Texas and the Southwest as well as stay in touch with young people, even after her retirement. All state conducting opportunities in both Arkansas and Georgia and serving as a guest clinician in states stretching from Alaska to New York and Minnesota to the tip of Texas have been a blessing both musically and culturally. Both TMEA and TBA have been such an important part of her professional life. Her bands were often recognized in the TMEA Honor Band process, and this organization has been generous with invitations to share her knowledge and experiences with her colleagues through many clinics and sessions throughout the years. TBA recognized the North Ridge Middle School as the very first Exemplary Middle School Band program, and after her retirement, Cindy was honored with the Meritorious Achievement Award. When TBA started their Professional Development Outreach program, Cindy (along with Greg Countryman and Susan Scarborough) led the very first session, and she has been active in this program for many years. Her bands at Carpenter, Haltom, and North Ridge all earned the highest ratings and were frequent festival winners. The North Ridge Middle School Band was awarded the Sudler Silver Cup in 2004 and performed at the Midwest Clinic in Chicago in 2005. Finally, the opportunity to be a part of Phi Beta Mu and take a leadership role in this fraternity has been a most awesome and humbling responsibility. Much thanks to Gary Wells, Scott Coulson, and Greg Countryman for their guidance through the years.

As husband Gary retires from TCU after thirty-one years, Cindy and he will start a new routine that will continue to include music, Texas bands, and keeping tabs on her band family. The days to come will include more walks with the four-legged fur kid, a lot of travel in the United States and abroad, and more time to be grateful for this wonderful honor being bestowed upon her by Phi Beta Mu.