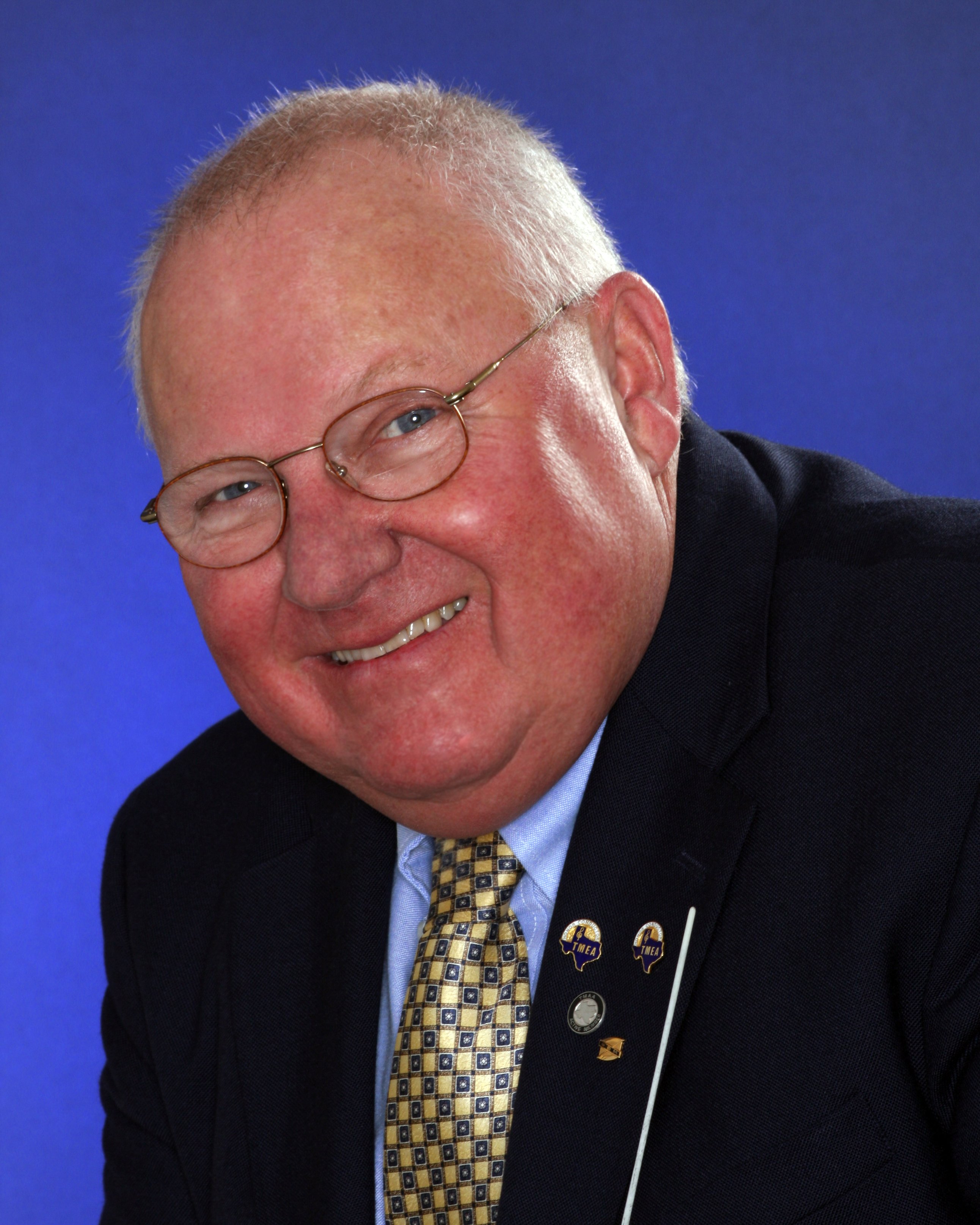 Scott Rhame was born on January 1, 1946, in Center, Texas to parents E.G. and Avis Rhame. He grew up in Jefferson, Texas, graduating from Jefferson High School in 1964. Scott was the first Jefferson High School band student to be named to the Texas All-State Band.
Scott began study for his music education degree at Kilgore College, where Wallace Read was his band director. He completed the bachelor's degree at Stephen F. Austin State University in 1969 and earned a master's degree from The University of Texas at Tyler in 1975, with Dr. Kenneth Muckleroy as his advising professor.
Scott's first teaching position was at Mount Enterprise High School, concurrent with his senior year at SFA. He taught half a day while spending the other half a day completing his bachelor's degree. His first full-time teaching position was at Carlisle High School (1969–1972). He then spent the next twenty-one years teaching at Overton High School, Henderson Junior High, and West Rusk Junior High. During those years the bands won UIL First Division awards and were named finalists in the TMEA Honor Band competitions.
Scott returned to Carlisle High School, teaching there until his retirement in 2010. During this final tenure at Carlisle, the band won TMEA Honor Band awards for Class 2A in 2001, 2005, and 2009, a "triple-feat" that has rarely been matched in Honor Band history. The Carlisle band presented outstanding concerts at all three corresponding TMEA Conventions. The Carlisle band also won recognition in the ATSSB Outstanding Performance Series, earning first-place honors in all three categories the same year.
Scott was an accomplished guitarist, performing often in the East Texas area. He spent many years teaching percussion at SFA summer band camps and, after his retirement from band directing, teaching percussion and guitar at UT Tyler. He was named a Distinguished Alumni of UT Tyler in 2010.
Scott was a member of Texas Music Educators Association, Association of Texas Small School Bands, Texas Music Adjudicators Association, and Phi Beta Mu.
He was a motorcycle enthusiast. He and wife of forty-one years, Gloria, enjoyed shopping at garage and estate sales and auctions. Their family includes three children, nine grandchildren, and three great-grandchildren.
Scott was most deserving of this Hall of Fame honor. The Hall Of Fame Committee was thankful for the opportunity to induct him into the Texas Bandmasters Hall of Fame shortly before his passing on March 1, 2019.