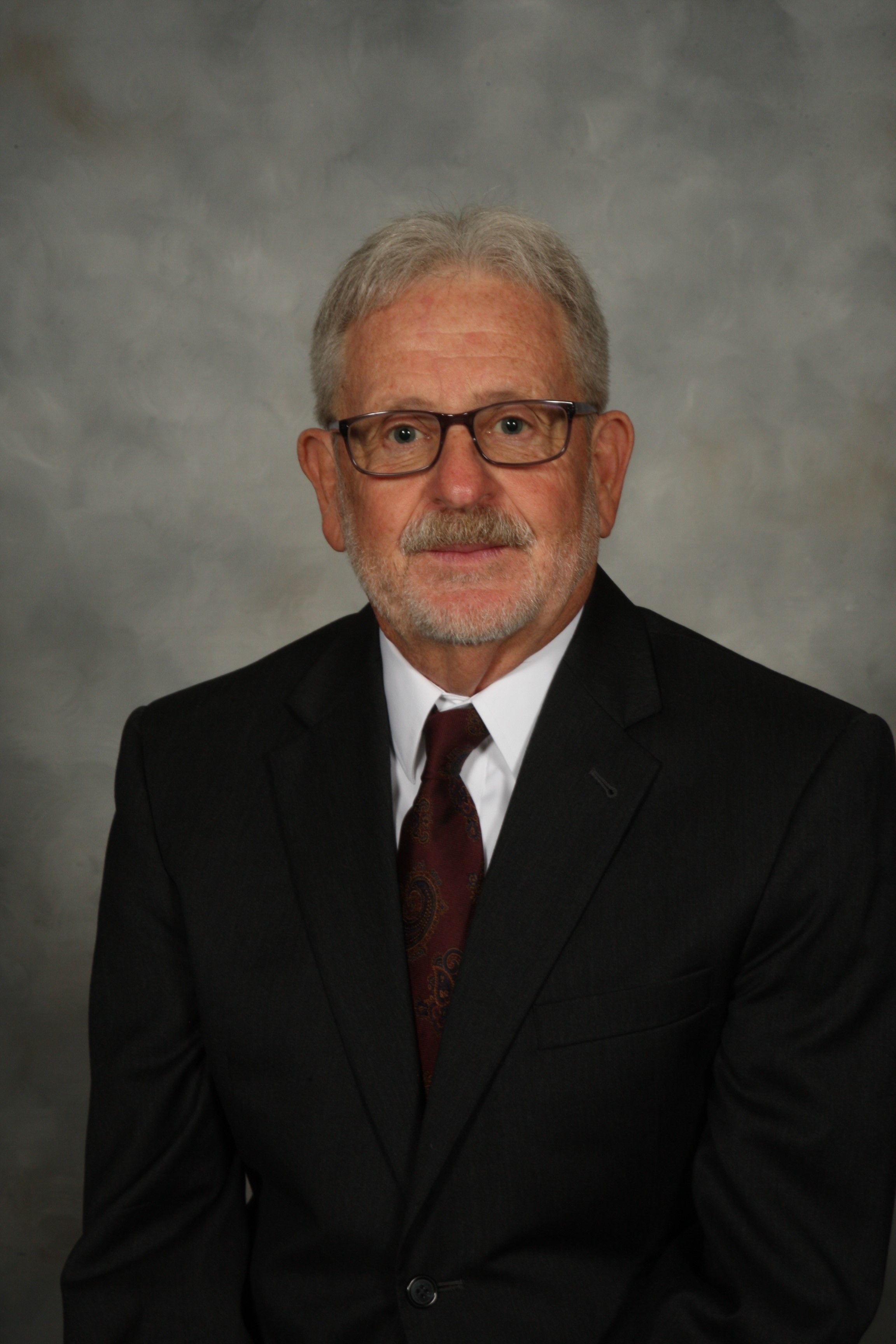 Greg Hull grew up in Durant, Oklahoma. His brother and sisters were all born in Durant, but Greg's mother, Eber, often told his dad, Gene, that she expected trouble with Greg, so she took him to Texas to be born with all the other troublemakers of the world. So Greg was born in Sherman, Texas, in 1953.
In those days, Durant, Oklahoma, was known as a "band town," with rich band traditions. Greg's older brother and sister were outstanding band students: Jerry, a five-year All-State clarinetist, was a member of the Durant Band directed by Roy Weger. His sister Jeannine was an All-State flutist and a member of the Durant Band that won Buccaneer Days in Corpus Christi under the direction of Ken Peters. Greg and his younger sister, Twana, followed in Jerry and Jeannine's footsteps and were both members of the Oklahoma All-State Band as well as members in the Durant Band under the direction of Donnie Owens.
While Greg was in high school, his brother, Jerry, an award-winning band director at LaMarque Junior High (Texas) and Broken Bow High School (Oklahoma), took the band job in McAlester, Oklahoma. Greg had the privilege of studying clarinet with his brother during those years. During Greg's junior year of high school, Eddie Green (Phi Beta Mu Hall of Fame) worked with the Durant band. Greg looked up to both of these master teachers and continued to learn from them throughout his own career.
Growing up, Greg never thought much about making a career choice. He always just knew he was expected to go to college, major in music, and become a band director like his older brother and sister. He started college at Southeastern State College (now Southeastern Oklahoma State University). When his younger sister, Twana, graduated from high school, she wanted to attend the University of Houston because that was where Jerry went to school. Greg transferred and went with Twana to the University of Houston, where they performed in the Wind Ensemble under the direction of James Matthews.
During Greg's final year of college, he met a freshman flutist in the marching band. After the 1977 Cotton Bowl game, Greg and Kathy started dating and were married on Greg's graduation day in 1977. A few months later, Henry Schraub asked Greg to interview for a position at Watauga Junior High. After the interview, which included Kathy, Greg was offered the job and he started his career in Birdville ISD.
Greg's first year at Watauga was a challenge. The group had never made a First Division, so Greg had to use some unorthodox, creative teaching techniques. On his first day, his first-chair flute told him that they only knew five notes! Greg's wife, Kathy, who was at the time a music student at UNT, came into the band hall one day to teach her flute students, only to find Greg's trombones on the first row, with the flutes in the back. Kathy was surprised and pleased that, after a lot of hard work and unusual seating arrangements throughout the year, the Watauga Band made a First Division playing literature that included more than five notes!
Throughout his years at Watauga Junior High, the band earned First Divisions and was twice a finalist for 3C Honor Band. Greg was named Teacher of the Year for the Birdville school district. Many fine musicians were developed under Greg's instruction and went on to excel in high school band and beyond.
In 1988, Greg had a young, talented student teacher named David Bertman. Their teaching styles complemented each other, which resulted, a few years later, in a wonderful collaboration at Haltom High School.
In the spring of 1990, Henry Schraub announced the opening of the head director position at Haltom High. After consulting with David Bertman, who was already an assistant at Haltom, his mentor Eddie Green, and of course Kathy, Greg interviewed and got the position. Under Greg's direction the Haltom Band continued to be an award-winning, First Division program. The concert band was selected as the 5A Honor Band in 1993. The group also performed at the Mid-West International Band and Orchestra Clinic. Haltom marching bands advanced to the UIL State Marching Band Contest many times. The bands made many memorable trips throughout the years. A highlight was performing at the Tournament of Roses Parade with Birdville and Richland High Schools.
Greg was blessed with amazing co-teachers throughout his career. His first years at Haltom were with his dream team: David Bertman and Cindy Lansford. This hard-working team was the key to the successful band program at Haltom. When Cindy moved on to teach at North Ridge Middle School, Greg and Kathy's children, Adam, Mark, and Kara, had the privilege of having her as their director. The Haltom directors were thankful for the great teaching of David Burks and Tony Smith at Haltom feeder schools.
During his last years at Haltom, Greg taught with Donnie Hull, who continued as the head director after Greg's retirement. Greg is looking forward to future performances of the Haltom Band under the leadership of Donnie Hull.
Teaching forty years in one district was very special for Greg. Birdville ISD made it possible to work with his mentors Eddie Green and Henry Schraub. The Haltom Wind Ensemble performed a joint concert with the University of Houston Wind Ensemble the year Mr. Green retired. The year Greg retired, the Haltom Wind Ensemble combined with students Greg taught in the past for a reunion concert. This included students from Greg's first beginner class, first junior high group, and high school bands. Greg was able to sit in the audience and enjoy as his students, his co-workers, and Mr. Schraub presented the concert.
Greg is grateful to have worked in Birdville ISD with so many students and colleagues who helped build an atmosphere where high expectations could be achieved daily. Greg thanks you for this honor of being inducted in the Phi Beta Mu Texas Bandmasters Hall of Fame.