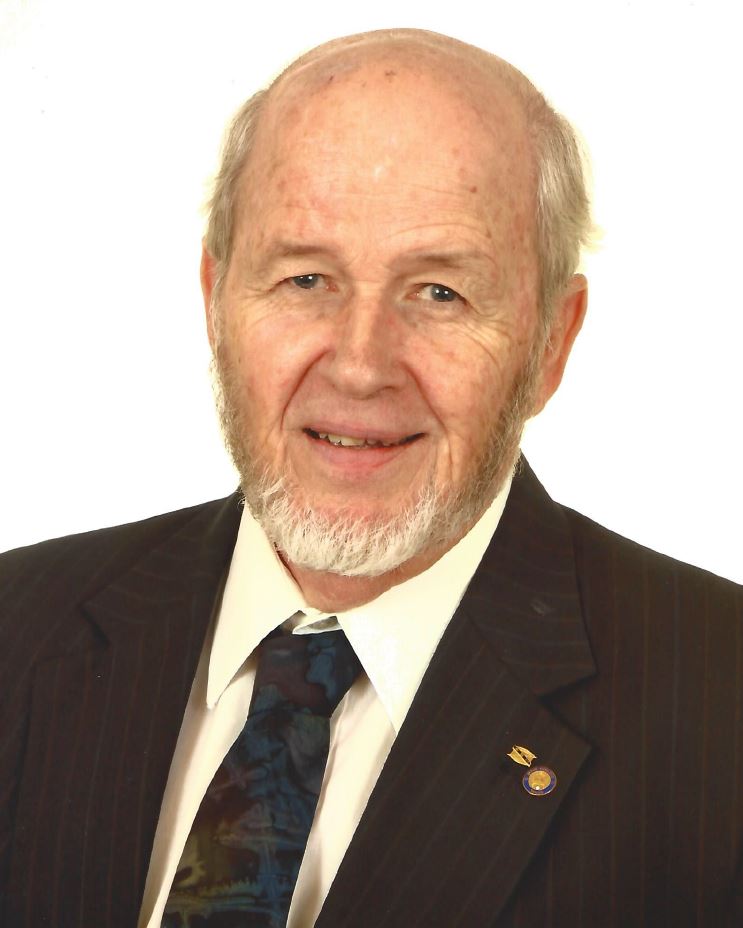 Digital Scrapbook
Larry Campbell was born March 29, 1944, in Taylor, Texas. After early years in rural central Texas, the family moved to Houston where he started band in the 5th grade on trombone in Cy-Fair ISD. The switch to tuba (sousaphone) came in the sixth grade at Dean Jr. High, where Mr. Gene Hayman was the new director. At Cy-Fair High School his director was W.F. (Bill) Fariss, a good mentor throughout his high school years and the main reason Larry qualified for all-state band in 1962. He placed 2nd chair in the Symphonic Band, playing a new King Eb Sousaphone. The state solo and ensemble contest was fairly new and Larry earned first divisions in 1961 and 1962 playing for Bill Bell on one occasion, again on sousaphone. Cy-Fair was the only high school in the district in the 50's and early 60's and now has grown to twelve 6A high schools.

Larry entered the University of Houston in 1962 as a music education major, under Director of Bands, James T. Matthews. The tuba instructor was W.H. (Bill) Rose of the Houston Symphony, a tremendous inspiration and mentor. From the beginning Larry was not sure about becoming a band director and thought about other options many times. He only knew for sure that he enjoyed playing tuba. When he realized that he was closer to finishing school than starting he decided to go for it, graduate and see what happened. Reflecting now after forty- eight years, becoming a band director has been a good decision and seemed to fly by too fast.

His University of Houston years included being a substitute tuba in the Houston Symphony Brass Quintet for Bill Rose, playing many Young Audience Concerts and being an extra with HSO on Berlioz-Symphony Fantastic. Private teaching low brass for Bob Renfroe in Texas City was a learning experience and provided insight to becoming a band director much like his student teaching experience in Pasadena and his association with directors in that district. Also during his U of H years, Larry participated in ROTC, with a stint as band commander, which helped him formulate ideas about what he would do after graduation. One of the perks of being a tuba player and sitting toward the back is that one has the opportunity to scope out the women in the band, in the woodwinds and the clarinet section in particular. A freshman all-state clarinet from the LaMarque 4A Honor Band, Karen Riedel and Larry became acquainted. They were married in 1965 and Larry finally graduated 1967 with his Bachelor of Music Education degree and Karen received her "PHT" - Put Hubby Thru degree. Their first son Russell was born prior to starting the first band job in Amarillo.

Larry's first teaching job began in the fall of 1967 at Fannin Jr. High School in Amarillo, a 3C band and orchestra which included marching band. This job came about after being accepted to Amarillo Sy-Orchestra on tuba. Having grown up mostly in Houston, this was like moving to the North Pole. Larry started graduate studies at West Texas State University and studied tuba with Don Baird, the low brass instructor.

From 1968-1971 Larry taught in Galveston at Lovenberg Junior High, a 3C band which included marching band. He has many fond memories of students and parents here. The band parents' club was very active and actually purchased air-conditioners for the band hall. At one point they presented Larry with a new battery for his old VW so he didn't need to push to start it and then jump in.

In 1971 Larry accepted the assistant director position at Pasadena High School with head director Bill Gottschalk. The family now included second son Jeffrey and third son Steven, who arrived before the family moved to Brenham. Also during the Pasadena years, he earned his Master of Music degree in tuba performance from the University of Houston in 1973.

The next forty-two years were spent in Brenham at Blinn College. The band program grew to 125 members with students recruited from large and small schools. Annually, forty plus different schools were represented in the band program. Through auditions, the quality of the band program improved so much that 4A, 5A and 6A literature could be performed. The band grew into two concert bands, a jazz ensemble and a marching band. Larry went from Director of Bands to Fine Arts Division Chair in 1994 and served until 2007 when he became full time department chair and Harry Blake was appointed Director of Bands. Larry retired in 2013 but stayed on part-time for two additional years as tuba/euphonium instructor.

Larry always taught private lessons on the side, with numerous students over the years advancing to all-state on trombone and tuba. In addition, annually he recorded euphonium and tuba etudes (TMEA and ATSSB), first for Reel Sound and later for Jordan Sound, which served as a recruitment tool for over twenty-five years.

Larry and Karen were fortunate to be in Brenham, where all three boys started and graduated from Brenham schools. Although he was looking for a head job in high school when the Blinn position became open, Larry again decided to give it a shot and see what happened. When Larry started at Blinn College, the music faculty consisted of a full-time band director, a full-time choir director and a part-time piano teacher. When he retired, the music department evolved to ten full-time and six part-time faculty. The band program averaged 125 members in marching band with two concert bands and a jazz ensemble. The music department averages 35 to 40 music majors and graduates have successfully been accepted to the university level. Numerous Blinn College alumni are members of TMEA, including past TMEA president, J. D. Janda.

Larry commissioned several works for the Blinn Band: Centenarian Fanfare - Neil Pfiefer, a graduate student of Dr. Fisher Tull and composed for the 100th anniversary of Blinn College in 1983; Midnight Culmination of Sirius - Leroy Osmon, 1993; Fat Tuesday - David Wilborn, 2010, written for the music faculty at Blinn College including Marie McElroy-flute, Jill Stewart-clarinet, Brian Klekar-alto sax, Dr. Craig Garrett-trumpet, John McCroskey-trombone, Larry Campbell-sousaphone, Dr. Sarah Burke-drums and John Dujka-piano; A Brazos Legend - Fred Allen 2011; Arcus Nine for Solo Tuba and Band - Julie Giroux 2013, premiered by Larry Campbell with the Blinn Band, director Harry Blake.

The band program was built through extensive recruitment which, in the early days, consisted of actual school visits to advertise the school and the program. Emphasis was always placed on sharing what Blinn College had to offer. The statement, "Blinn College is not the right place for everyone, but it is a very good place for some. Like all schools, your experience will be what you make it," was the main message conveyed. Many thanks to the directors who allowed Larry to visit their bands and give a brief recruitment talk for Blinn College.

Events that have contributed to the continued development of the Blinn College band program include: annual Buccaneer Marching Band Festival, 40 years & counting; Music Meet events - concert band & choir events (all grades); solo and ensemble contest (all grades); concert tour with band & jazz ensemble; exhibition performances with the marching band at region & area marching contests; and the successful acceptance of band members in the TCCBDA, Community College Band Directors Association All-State Band. Annually Blinn earned the most representation in the band.

The most important improvement to the Blinn College band program was the addition of faculty to provide specialized instruction on woodwind, brass and percussion instruments. In 1973 and for some years after, Larry was the band director, the only private instructor and taught music theory in addition to recruitment efforts. He could not just rely on "walk-ons". Thus he hit the road to meet directors and stimulate interest in the band program, determined to get available scholarships in the hands of the best players possible, regardless of their major. The annual concert tours which covered many schools over his time at Blinn and extended to Houston, Austin, San Antonio and beyond were always recorded, first on LP's, then cassettes, and finally CD's which were sent to an extensive list of schools where current students were represented in the Blinn Band and also to many band programs where students would hopefully become interested and therefore audition.

Thanks to Robert McElroy, long time friend, past president of TMEA, and Bellville 3A Honor Band Director in 1988 who arranged for the TCCBDA to be held in conjunction with TMEA. Since its inception in 1974, the group had been connected with the TCCTA, Community College Teachers' Association at their annual convention. The move gave community college programs better exposure state-wide to a musical audience and contributed to continued development and growth of these programs much like the ATTSB became more aligned with TMEA.

Larry is most proud of his family. Karen, his wife of 52 years, is his best friend and advisor, who as a clarinet player always had a good perspective on the band thing. All three sons were TMEA All-Staters in high school and all have music degrees. Son Russell (trumpet) was a member of the TMEA All-State Band for two years, graduated from the University of Houston and the Juilliard School and has been the Associate Principal Trumpet with the Dallas Symphony Orchestra for thirteen years. Daughter-in law Ami is Concert Master of the Dallas Opera and they have three children; Jasper 14, Aelish 12, and Violet 8. Son Jeff (trombone) was a three year member of the TMEA All-State Symphony Orchestra and graduated from University of Houston with graduate work at San Francisco Conservatory. Jeff is a free-lance musician in the Houston area and a private instructor at Tomball-Memorial, Cy-Fair and Cy-Woods. He is Principal Trombone with the Brazos Valley Symphony Orchestra in College Station where Larry gets to play with Jeff on tuba. Son Steve (tuba) was a four year member of the TMEA All-State Symphonic-Band and a two year member of the Symphony Orchestra. Currently Steve is in his 12th year as Principal Tuba with the Minnesota Symphony Orchestra. He is also adjunct faculty at University of Minnesota and St. Olaf College. His wife Michelle (clarinet/bass clarinet) is a free-lance player with St. Paul Chamber Orchestra and the Minnesota Symphony Orchestra. They have two children; Rowen, 9 and Leo, 4.

In 1985 the Arts Council of Washington County invited the Campbell family to appear in recital. Russell was a senior, Jeff a freshman and Steve was in seventh grade. Larry was in his 11th year as band director at Blinn College. In addition to each playing a solo, Sourwood Mountain (sextet) was adapted for the group of four. In 2010 the second Campbell Family Recital was arranged and included daughers-in-law Ami and Michelle. The accompanist for the group was John Dujka, friend and piano/theory instructor at Blinn. In addition to individual solo selections, the family repeated Sourwood Mountain from the 1985 recital with addition of Ami (violin) and Michelle (clarinet).

Larry and Karen enjoy trips to Dallas and Minneapolis to hear the DSO and MSO and most importantly to visit with the grandkids. Larry would like to thank Phi Beta Mu for the Hall of Fame honor. He is very much in awe of the Hall of Fame's many past and current members. He is extremely appreciative of his many former students and also to the music faculty of Blinn College for their contribution and support over the years.