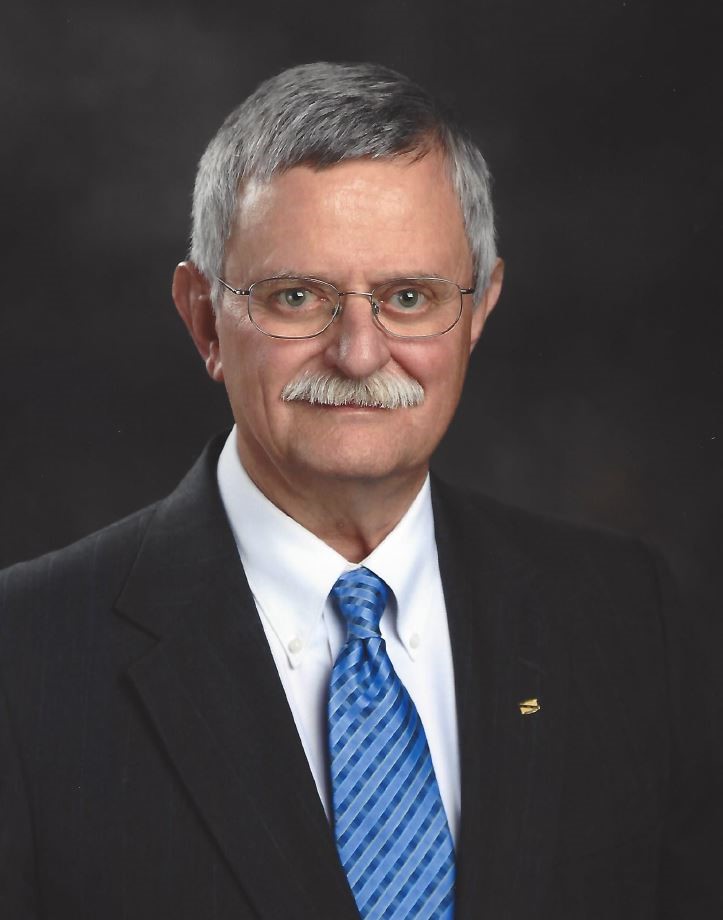 Digital Scrapbook
On July 26, l944 at his Aunt Floy's house in DeRidder, Louisiana, Sammy Almany was born as the seventh child in a family of eight children. His older brother Butch was always an influence on Sammy. When Butch joined the Nacogdoches band, Sammy followed as soon as he was the right age. Since Butch was a good player and very much a charmer, Sammy picked a terrific example to follow.

Personnel problems plagued the Nacogdoches band in the late 50's, and Kenneth Caldwell was chosen as the man to solve these problems. He had a lot of success, and Sammy really enjoyed his time in that band. In his senior year, however, the Almany family moved to Houston, a hard move for Sammy, since his high school in Houston, Furr High School was a brand-new school in HISD that year. Being in that newly-created band was an eye-opening experience, but Sammy believed that being in a band hall was always the best place to be, regardless.

After graduation from Furr, Sammy returned to Nacogdoches to attend college at Stephen F. Austin State University, where Jimmy Hudgins was his first director, followed by Kenneth Green. During this time, many of the small high schools in the Nacogdoches area would hire senior Stephen F. Austin music majors to serve as their band directors during the music students' senior year at SFA. Following Jim Hagood at Class B Cushing High School, Sammy was hired to teach during his senior year for the princely sum of $200 a month. Sammy considers this a time of good luck, since he met his wife Jeanne when she volunteered to play
accompaniments for Cushing's UIL solo entries. They married in l969. They are still married and she still plays accompaniments.

After earning their degrees, Sammy and Jeanne received a big opportunity when Albert Long, the band director at Port Neches-Groves High School, hired Sammy as the assistant director. Albert turned out to be an absolute gentleman, good musician, and a great person to learn from. The years they worked together were invaluable for Sammy. As Port Neches-Groves High School assistant director, Sammy was responsible for creating, charting, and teaching the marching band's drills for the ten years (l969-l979) that he served in that position. He instituted a new style of marching for PNG that proved very popular with the students and the band fans. Those drills gave PNG a very distinctive style which was different from the other marching bands in the region at that time. When Mr. Long retired from public school teaching, Sammy was hired as the Port Neches-Groves High School band director and as band coordinator for all the bands in the Port Neches ISD. For the rest of Albert Long's life, he was a great mentor and friend for both the Almanys and the PNG bands
.
Sammy observed that when quality teaching was going on at the lower grades, it was amazing how smart the head director seemed to be! Some of the staff that made him seem smarter were Harry Charles at Port Neches Middle School, Fred Turner at Groves Middle School, Matt LeBlanc at Port Neches Middle School, Wendy Fontenot at Groves Middle School, and Karl Wadenpfuhl, Jr. at Port Neches-Groves High School. Some concrete results from this good collaboration can be seen in the record of the Port Neches-Groves High School band during Sammy's years there. As head director of the PNG High School Band, from l981-l994, Sammy's bands earned fourteen consecutive sweepstakes awards, with twenty total 1st Divisions at UIL Regional Marching Contest in his total years at PNG. The band advanced to UIL Area Marching Contest ten consecutive years in both 4A and 5A, and advanced to UIL State Marching Contest five times, winning the pre-lims and finishing as the 4A Fifth Place Finalist band in l988. Some other honors were TMEA Region Honor Band in l988, l991, and l993; TMEA Area Honor Band (4A State Finalist) l993; 1st Division in State UIL Wind Ensemble Contest, 1991 and 1994; and Outstanding Class 4A Band in State UIL Wind Ensemble Contest, l994. Due to the programs instituted in his years as head director, the number of PNG band members winning positions in Region X All-Region Band, and Area and All-State Band increased substantially. A large number of students also made the annual trip to Austin to participate in the UIL State Solo and Ensemble contest, with several receiving Outstanding Soloist awards.

Sammy has been a member of Kappa Kappa Psi, Phi Beta Mu, TBA, TMEA, and TMAA. In addition to his own band's performances, Sammy was very active both while he was at Port Neches-Groves and after he retired and moved to Nacogdoches, serving as a clinician for numerous all-region bands, as an adjudicator for marching and concert band contests (especially in Regions IV and XXI) and as a 10-year director of many of the Stephen F. Austin Summer Band Camp bands. He was inducted into the Stephen F. Austin State University Band Directors Hall of Fame in 2005. Sammy has remained active in retirement until the last few years, teaching (in retirement) for the Mount Enterprise, Center, and Nacogdoches ISDs when they have had a need for a temporary or part-time director, doing pre-contest clinics for various bands in Region XXI, and timing for the Region XXI region and area marching contests.

If you knew Sammy's brother Butch, and most of you did, Sammy would like you to drink a "Bud" to his memory. Jim Blacksher and Sammy Almany started beginner band together, and we miss Jim. Sammy would also like to thank Jim Hagood, who got Sammy his first band job as a part-timer at Cushing in l966 and his last job (in retirement) as an assistant for Jim at Nacogdoches High School in 2000. Sammy says his wife Jeanne and his daughters Betsy and Samantha are still in the band, as are most of the rest of us, and we'll never change in that respect! Yea, band!