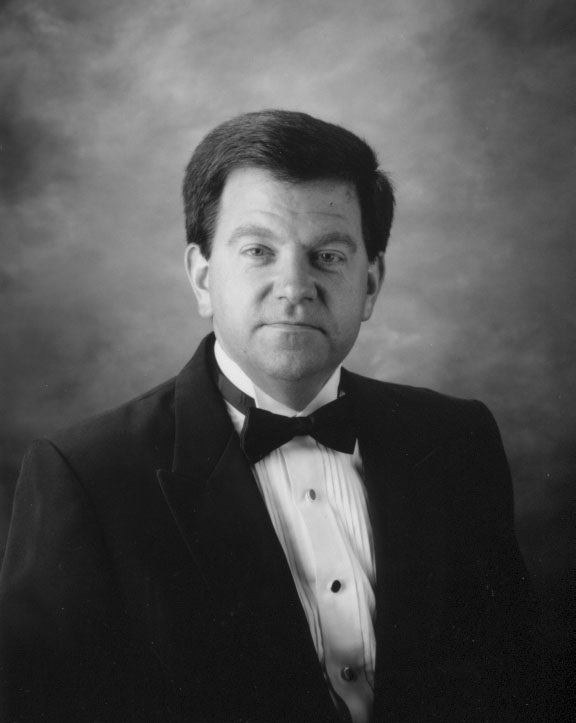 Samuel Scott Mason was born on August 16, 1956, to Eldon and Lockey Mason - he is the son of farmers. Scott has one brother, Wayne Mason, who is also in education and has served as superintendent of schools in East Texas communities. The family lived in Center, Texas, and it was at Center Middle School that Scott began playing the trombone. During his time at Center High School, Scott was not only involved in band activities… he served as Editor of the Yearbook and was President of the Science Club, as well. He also earned a spot in the Texas Music Educators All-State Band.

After high school, Scott attended Stephen F. Austin State University in Nacogdoches, where he earned a Bachelor of Music degree. During his time at SFA, Scott served as President of Kappa Kappa Psi National Honorary Band Fraternity. He also served as President of the Fine Arts Department Student Leadership team. After graduating with honors, Scott was awarded a graduate assistantship and served as graduate assistant to Mel Montgomery. During this time, he assisted with the marching band, was in charge of all affiliate groups, and conducted the Concert Band. Quoting Mr. Montgomery - "Scott did an excellent job with this position!"

Upon graduation in 1980 with a Master of Music degree from SFA, Scott accepted the band director position at Snyder Junior High in Snyder, Texas. He spent three years in Snyder and began his long streak of Sweepstakes awards with this West Texas band.

In 1983, Scott made the move to Crane, Texas, where he served as Director of Bands from 1983 - 1991. He developed an exemplary program that included both individual and ensemble accomplishments that put the Crane Band on both the U.I.L. and T.M.E.A. maps. This town with a population of only 3,100 suddenly had numerous students receiving college music scholarships that allowed them to attend college. The students earned hundreds of spots in all-region bands, advanced to State Solo and Ensemble, with 22 being selected as Outstanding Soloists at the state contest, and several students earned spots in the TMEA 5-A All-State Band.

The Crane High School Band certainly drew attention to this small town and its dynamic young teacher. They consistently placed in the finals at the 3A state marching contest and were awarded the Championship in the 1989 - 90 school year. On the concert stage, the Crane High School Band was just as accomplished. They were named State Ensemble Contest winners three consecutive years, beginning in 1987, and always finished in the top five of the TMEA 3A Honor Band competition. In 1991, the Crane High School Band was named the 3A Honor Band for the state of Texas.

In the fall of 1991, Scott began his tenure at Coppell High School, not only as the band director but as the CISD Director of Instrumental Music. His legacy of developing outstanding individual players, marching and concert bands continues to this day.

Coppell Band students have earned numerous individual honors: averaging over 130 students advancing to State Solo and Ensemble, averaging over 40 of those that earn a first division, and averaging over 5 of those students being selected as Outstanding Soloist at the State level. Over 250 students have earned all-state honors, and countless students have been awarded college scholarships in both Music Education and Performance.

Just as he was able to do in Crane, Scott has led the Coppell High School Band to heights that are seldom reached by any band program. The marching band is consistently in the Top 5 at UIL State Marching Contest and won the 4A State Marching Contest in the 1999-2000 school year. The same holds true for the concert bands, and the first band consistently finished in the top of the TMEA Honor Band process, and won the 4A Honor Band title in 1998. These honors only scratch the surface of all of the accomplishments of this outstanding organization.

This band has traveled the world - literally! The places they have performed include Dublin, Ireland, London, England and, stateside, California, New York, Chicago, Illinois, Atlanta, Georgia, and Washington, DC. The Coppell Band program has been named the #1 Best Overall Band Program in the nation by a national music study group.

Those that know Scott well and have had the privilege of working with him have seen what a huge impact he has had on students, teachers, parents, and the community in both Crane and Coppell. He works to positively shape and guide the individual student to become the best musician they can possibly be and to develop a life-long love of music.

A very close co-worker wrote these words about Scott: "His students are his life, and he devotes 100% effort to them at all times, at all costs. With all of the competitions and successes his groups have enjoyed, I have never heard him say one word about winning a contest or a competition."

And finally, in quoting the man himself, he has clearly conducted himself and his career just as he has asked his students to do: "Just do your very best and be proud of what you did!"

Scott has two daughters, Lauren Williamson, who lives with her husband and children in the DFW area, and Samantha Elliot, who resides out of state.
Mr. Mason passed away in September of 2016.