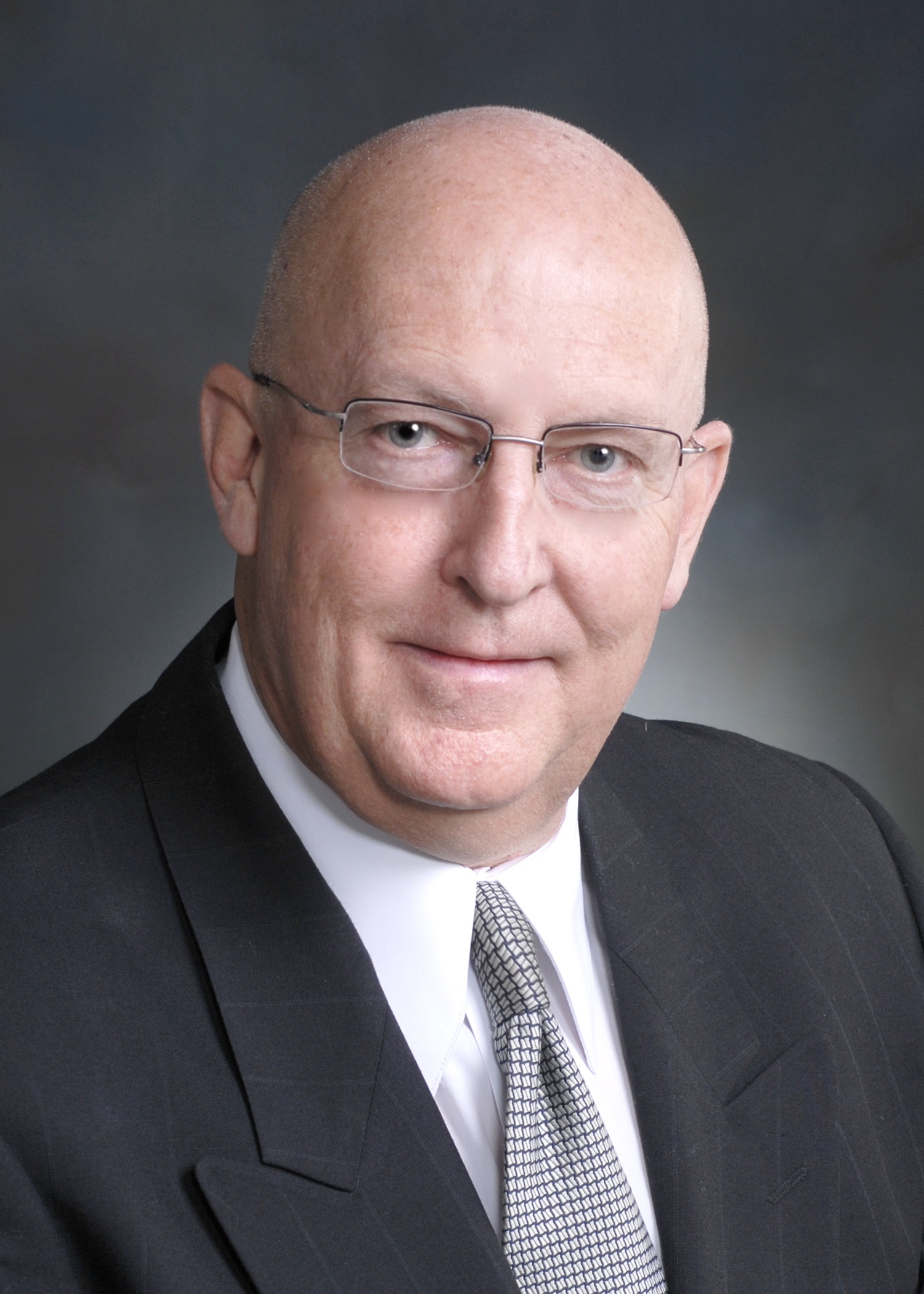 Dick Clardy was born in 1950 in Odessa, Texas, the second child Dick and Dortha Clardy. He has an older sister Sue Ann and a twin sister Danna. He started his musical journey singing in Ms. Breedlove's third-grade choir at Overton Elementary in Lubbock, Texas. Dick's paternal grandparents managed the Dunlap's department store and his maternal grandparents were involved in the oil and gas industry and bookkeeping in Odessa. All grandparents had moved to Odessa in the late 1930's and 1940's during the West Texas Oil Boom. Dick's mother and father had both graduated from Odessa High School with his mother playing first clarinet in the Odessa High School band under Wesley May. Both parents worked in the oil and gas industry and the retail field.

Dick began and ended public school in Odessa with some time in Lubbock. Dick considered the violin in the seventh grade but did not enroll. He finally decided to start to play the cornet on a used Olds Ambassador brass instrument in the middle of the seventh grade at Bonham Junior High School. He became classmates of Marcia McEntyre Zoffuto and Randy Storie, both Phi Beta Mu Hall of Fame members. At that time, Bonham was a feeder for both Odessa High and Permian High School. Dick was sent into a practice room as a seventh-grade beginner to learn to play on his own. The Bonham band director, Donald Dennis, had no time to teach as he usually hit tennis balls off the inside wall of the band room during class. Thus, Mr. Clardy was not prepared for high school band. He still did not know fingerings or names of notes. He was part of the last class of ninth graders from Bonham to attend Permian from a junior high school.

He was very fortunate to join the Permian High School band under the direction of J. R. McEntyre, a past Texas Bandmaster of the Year recipient and a Phi Beta Mu Hall of Fame member. Luckily, Mr. McEntyre made a place for all students in his program and Mr. Clardy began his first real musical learning under his teaching. Dick was overwhelmed, to say the least. Mr. McEntyre combined intense music learning interspersed with character and life lessons each day. All of those rehearsals and lessons under Mr. McEntyre are still vivid in his mind. Mr. Clardy progressed and earned a position performing on trumpet in the Texas All-State Symphony Orchestra in Austin in 1968. Dick had three notable performances in his high school years that included a concert with the Permian Symphonic band featuring trumpeter Carl "Doc" Severinson from the Tonight Show band. He was significantly impacted by what he heard from Mr. Severinson practicing and playing the concert. The second performance involved being the first high school band to perform Nelhybel's Trittico, which occurred just after William Revelli's Michigan Symphony Band had premiered the piece. The band prepared that piece in two weeks prior to winning the Buccaneer Festival. The third performance involved being the lead trumpet soloist in the arias and duets in Verdi's Manzoni Requiem. The Permian band won the Buccaneer Music Festival in 1968 with that selection along with performances of Old Comrades and Festive Overture.

After high school, Dick enrolled at West Texas State University as a pre-dental major. Dick immersed himself in all of the pre-med coursework but was totally involved in the wonderful music ensembles and applied lessons. The West Texas State band director, Dr. Gary Garner continually encouraged Dick to become a music major. After many four-hour organic chemistry labs, Dick finally changed his major. Wanting to graduate in four years, he decided to attend North Texas State University in Denton in the summer of 1970. He wanted to catch up on music theory and to study trumpet. This was an eye-opening experience for him. There were so many great performers and significant teachers on campus. There were so many trumpet players on campus that he was placed with a teaching assistant during the first summer term. Dick performed in the large summer concert band composed mostly of graduate students and conducted by the legendary Maurice McAdow. In the second summer term, Dick was able to study with trumpet Professor John James Haynie, another life changing experience. John Haynie was legendary in the Texas band world, as he would regularly perform the entire UIL prescribed trumpet repertoire accompanied by his wife Marilyn at many TBA and TMEA conventions. John Haynie was also a Texas band product. Mr. Haynie was the son-in-law of University of Illinois band director Mark Hindsley and had studied and lived with the Texas band legend Robert Maddox in both Cisco and Mexia. After North Texas, Mr. Clardy returned to West Texas State University to continue to study, learn and perform under Director of Bands Dr. Gary Garner and trumpet Professor David Ritter, graduating in 1972 with his Bachelor of Music Education degree.

He was helped and nurtured during his time at West Texas State in Canyon by many other wonderful faculty and community people. Canyon High School band director J. W. King and his family were significant models. Ms. King provided meals on many occasions during his senior year at West Texas State as he was enrolled in 22 hours of music courses and also fulfilling his student teaching requirement with Mr. King.

This was the end of the Vietnam War era and Mr. Clardy was about to be drafted, so he auditioned for all of the Washington, D.C. military bands. After graduation, he began basic training at Ft. Polk, Louisiana, in the summer and survived the heat and snakes of south Louisiana. He reported for duty in Washington, D. C. to perform as principal trumpet in the United States Army Field Band. In 1975-1976 he was selected with other musicians from Washington, D.C. military bands to perform on a two-year national tour with newly formed United States Armed Forces Bicentennial Band. During his time in Washington, he completed his Master of Music in applied trumpet at The Catholic University of America, studying with Lloyd Geisler, principal trumpet of the National Symphony.

Mr. Clardy began his teaching career in 1977 in his hometown with Bill Dean at Odessa High School, performing also as principal trumpet of the Midland-Odessa Symphony. Mr. Clardy planned to focus on performance and to work on a doctorate. In 1978 he was honored to be invited to serve on the trumpet faculty on a one-year faculty replacement at The University of North Texas. This was an opportunity to be a colleague, and again a student of Professor John J. Haynie. He successfully completed that position and study. After some soul searching while considering family obligations, Dick again diverted his career to public school teaching in the North Dallas area.

Mr. Clardy spent many years developing band and orchestra programs at Strickland Junior High School in Denton, Marcus High School in Flower Mound, Griffin Middle School and The Colony High School in The Colony, and Klein High School in Houston, Texas. He also served as a faculty member for summer band camps at WTAMU and The University of Texas at Austin, encompassing over thirty-five years. He learned so much from all of his colleagues and the students during that work. He is still an active clinician, adjudicator, and mentor for numerous music programs.

Dick Clardy is currently the Director of Instrumental Music for the Fort Worth Independent School District in Fort Worth, Texas. Mr. Clardy previously served as the Director of Performance for Director's Choice Music Events. He currently also serves as the executive director of the Foundation for Music Education. The Foundation annually supports music education and annually recognizes outstanding ensembles through the project entitled Mark of Excellence that includes the National Wind Band Honors.

Mr. Clardy previously served as the Director of Bands and chair of the fine arts department at Klein High School in Klein, Texas, from 2001 to 2007. The Klein High School Fine Arts Department was honored as a Grammy Signature School in 2004. The Klein band advanced to the Texas State UIL Marching Contest in 2004 and 2006 and performed at Chicago Symphony Center in 2004 and at Carnegie Hall in 2006.

Dick helped to open The Colony High School in 1986 and under his leadership, the band grew in quality and numbers. The Colony performed at the Midwest Clinic in 1994, the TMEA Convention-Clinic as the TMEA Class 5A Honor Band in 1997, the Pasadena Tournament of Roses Parade in 1997, the Midwest Clinic in 1998, the American Bandmasters Association Convention in Austin in 2000, Carnegie Hall in 2001. Bands under Mr. Clardy's direction have been named Best in Class at most of the major concert band festivals in the country, including the Six Flags Invitational, the Buccaneer Music Festival, the Colorado Cavalcade of Music, South Coast Music Festival and the Opryland Music Festival. The Colony High School bands participated in the Texas State UIL Marching Contest on nine occasions and were a consistent top five finalist in the TMEA Honor Band process. Mr. Clardy has championed new works for the band from such composers as Robert Linn, William Latham, Martin Mailman, Dan Welcher, Eric Richards and Eric Whitacre.

Mr. Clardy was named Teacher of the Year and honored by the Parent Teacher Association as a Lifetime Member in 1989. The NBA and the John Philip Sousa Foundation honored Dick and The Colony with a Meritorious Leadership Award and the Sudler Flag in 1994. Dick also served TMEA as president in 2001, as state band division chair from 1998-2000, and as state audition chairman from 1993 to 1997. Mr. Clardy is a member of Phi Beta Mu and was elected into the American Bandmasters Association in 1997. The Texas Bandmasters Association honored Mr. Clardy with the Meritorious Achievement Award in 2005.

Dick would like to recognize his loving wife Mary and his entire family. Mary is the head middle school band director in the Marcus band cluster in Flower Mound. Their daughter Mackenzie, attends Bridlewood Elementary School in Flower Mound and is a budding pianist, singer, and dancer. Dick's oldest daughter Townley, who played the piano and was an oboist, attended SMU. She is married and works as an attorney in Dallas. Dick's sisters Sue Ann and Danna and their respective husbands, Owen and Michael are very important to him – they also live in the Dallas Metroplex. He wants to thank all of his family, his former and current students, classmates, teachers, mentors, colleagues, directors, and friends for their support on this great journey of life, music and band directing.