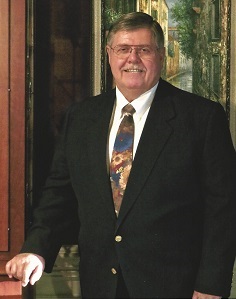 Digital Scrapbook
David Lawrence Riker was born, September 4, 1944, in Wilmington, Delaware, to Robert and Hattie Riker. His dad was a World War II pilot and his mother was a teacher. David's dad played saxophone and flute in the Midvale, Ohio, school band and sang with dance bands in the thirties. David's mother's musical talents were demonstrated in the Texas Tech choir in the mid 1930's. Her first job was to teach music in a small, one-room school for one semester. She then accepted a job teaching English and business in Seminole, Texas. Robert and Hattie met in February of 1943 at the Lamesa glider field, where he was an instructor and she was head of personnel. They were married in March, and David came along the next year. After the war they settled with David in tow in Midvale, Ohio, where his father farmed and his mother taught English in Roswell, Ohio. In 1947 David and his parents moved to Lamesa, Texas, where his dad continued farming and his mother taught school.

At the age of five, David lost his eyesight and his equilibrium after a fall out of an apple tree. His eyesight was finally restored, but his equilibrium was still a problem for some time. This incident caused his mother to push him to start piano lessons at the age of six with Reba Edwards from Lamesa. She thought that by learning to play the play the piano, David's hands would work in rhythm with one another and restore his rhythm overall.

At age seven David joined the children's choir at the First Baptist Church in Lamesa. His teacher was Jo Beckham who also played the organ for services. David performed his first vocal solo in church at the age of seven, "Holy, holy, holy," standing on a chair so the people in the back row could see him. Jo Becham would later expand his musical experiences by teaching him the pedals and the keyboards on the church organ. He played for several Sunday mornings.

In 1956 David's mother decided it was time for him to start a new instrument, so they went to Delahuntys in Lubbock and bought a used Olds trumpet. That summer his mother told him to take it to Luders church camp and play in the band, which was one of the activities. The director was a very young college student named Gene Smith. David wasn't even sure how to put the trumpet together, much less play it. He watched the other kids, then put it up to his lips and just blew air. Mr. Smith stopped the band, looked at him and said, "Do you know the fingering for g#?" David answered, "I barely know how to put the horn together. All I know is my momma told me to go to band rehearsal." Mr. Smith was nice and replied, "Why don't you just hold it and maybe you will learn something." David was embarrassed but not for long, for it was swim time. David came back to the rehearsals all that week and just watched. He started emulating Mr. Smith and his conducting. He liked it. When David shared his experiences with his grandmother Riker in Midvale, Ohio, and told her how fascinated he was by the conducting, she sent him a book on Toscanini. Years later, at her home in Midvale, he would play her favorite piece on the piano, "In a Persian Market" before she passed.

When sixth grade rolled around, Hattie signed David up for sixth grade band and private lessons with Mr. Ed Burt. David played the trumpet and held down last chair most of the year. In junior high he made some bold moves up to 8th chair out of sixteen trumpet players with Mr. Foster and his eighth grade year he shot up to 3rd chair with Mr. Bill Green. He and several other students received some theory training from Mr. Green after school, which gave David some musical foundation. That summer he went to McMurray band camp and saw his first male twirler, Bill Woods, who lived down the hall and taught twirling there that summer. David made the band that Prof. Bynam was conducting. His trumpet teacher that summer was Merlin Jenkins, the first trumpet player he ever heard double and triple tonguing. David was really impressed!

At the age of thirteen, David started taking piano and theory lessons from Mrs. Loraine Groves. He joined the Pi Mu fraternity and played in several piano recitals for the next five years. Mrs. graves made a positive impact on his development as a musician.

Eventually David was asked to join the adult church choir and the bell choir at the age of fifteen. At this time his new mentor was Richard Crawley, the local banker and also the finest musician David had been around. Richard played trumpet in church and invited David to play his trumpet on some duets out of the Baptist hymnal during the church service. Richard said, "You only have to read it up a step." David practiced for about twenty minutes and then everything went downhill from there. He learned a lot that first time and many other times under Richard Crawley's direction. Once he played in the famous Slum Town Symphony of Lamesa with Richard and Bob Crawley, Mr. Sanders, Bill Butler, Lavoy Miller and Jerry Bartley. That was a real experience!

David's high school music endeavors were centered in choir, band and stage band where he switched back and forth from trumpet to baritone. He started a dixieland band, the Mississippi Mudders, with some of his band buddies and they played for banquets, service fraternities and even a state representative running for congress. He lost! David's other band directors in high school were Jim "Clipboard" Williams and Jerry Bartley.

His senior year he played trumpet and a baritone in two separate Class 1 ensembles. After the contest that evening, Dean Killion asked him to think about going to Texas Tech to play baritone in the Tech band. He said "You can get a $50 scholarship each semester if you keep up your grades." David attended Tech for the next five years and got his scholarship for one semester. His endeavors were centered in choral and instrumental music with Gene Kenny, Paul Ellsworth, Joel Leach, Dick Tolly, Mr. Meeks, Anthony Brittin and Dean Killion. David sang vocal recitals and baritone recitals his junior and senior years. He was a member of the Texas Tech men's glee club, Tech stage band playing #2 trumpet, Tech singers and he spent two years in the varsity #1 band playing first chair baritone. The last three years he played euphonium in the Tech concert band with Dean Killion and eventually reached first chair his senior year. He also played euphonium with the Court Jesters at the Tech basketball games for three years.

David joined the service fraternities of Phi Mu Alpha and Kappa Kappa Psi in his junior and first senior year. He also sang in two church services at the First Christian and Second Baptist Church in Lubbock.

David graduated in the summer of 1968 from Texas Tech while he was in basic training at Ft. Bliss, Texas. From there he went to the Navy School of Music in Little Creek, Virginia, where he became a squad leader and later a platoon leader of one of the nine army bands in training. He graduated from the school in two months, after getting low brass instruction from Chief Hawk who was a low brass specialist. David then tested for Warrant Officer School and was one of seven chosen. He made rank to E-3 during this time but asked to go back to his original assignment in the 424th Army Band at Ft. Bliss, Texas, after realizing that the "lifer life" wasn't for him. While at the Navy School of Music, his executive officer was Captain Shelbourne, who later became Colonel Shelbourne of the Washington D.C. band.

While waiting for his orders, David was asked to substitute for Sgt. Honneger, teaching low brass lessons to the incoming naval and army students. This went on for two months until he was transferred to the 424th in Ft. Bliss. He arrived at Ft. Bliss in the spring of 1969 with his job description as baritone player and E-4. That was short-lived and he was transferred to the 62nd Army Band. Six months later he was appointed the barracks sergeant and theory instructor for the NCO's of the band. He also played bassoon in several band concerts the following year. In 1970 he started attending New Mexico State in the Masters in Music Education program. His teachers were Dr. Glowacki, Dr. Warner Hutchinson, Dr. Hardisty and Ron Thielman. All were mentors of exceptional knowledge and leadership.

After the army David taught two junior high bands, junior high stage band, general music, and junior high and high school choir in Raton, New Mexico, with Fred Gray. David was in charge of the All- Region Choir in northeastern New Mexico. His choirs and bands all made straight ones at contest and seven of his high school students made the New Mexico All-State Choir. He also served as music minister at the Raton First Baptist Church for two years. While teaching in Raton, he received his masters degree from New Mexico State University.

In 1973 David moved to Lubbock to teach the Estacado High School band, and to assist with the Alderson Junior High band and sixth grade strings. David was consistent in making division 2's in concert and marching band except his last year, 1977, at Estacado High School when he finally made a one at the UIL Marching Contest. This was the last one earned there in marching band. That year David was named an outstanding teacher in Lubbock ISD. His Estacado stage bands were consistent in winning their division in the Texas Tech Phi Mu Alpha jazz band contest. His stage band played for community organizations and money-raising activities for the community in Lubbock, such as the Lubbock Pancake Suppers.

In June of 1978, David was hired by Denver City ISD to teach instrumental music in grades six through twelve. After his hiring, David asked David Rollins, a new graduate of Texas Tech to join him at Denver City because he needed a" skinny" tennis doubles partner to play at TBA. David accepted and they were together for twenty–five years at Denver City working and playing tennis. The first trophies to be displayed in the Denver City band hall were the TBA first place in doubles and singles in tennis. These were followed that same year with a first division in marching band.

David accomplished many things in Denver City over the next twenty-five years: he was successful in placing students in All-Region Band every year, with a high of thirty-four students in one year, his bands earned twenty-one Sweepstakes awards, were consistent winners in their class at the Phi Mu Alpha Texas Tech Jazz Band Contest, they won the South Plains Fair parade marching contest fifteen years in a row, they won the Overall Best Band in all classes and Best Overall Directors in the Southern California Marching Band Championships in Santa Anna California in 1987. And they were invited to come back and compete with all the California bands the next week.

KTLA television in Los Angeles came to Denver City and did a 30-minute special on the Denver City High School marching band. The special was featured in the Los Angeles Christmas parade along with Jimmy Stewart and other movie stars. They also marked time while playing the theme from the cowboys for a Goodyear blimp commercial.

The Denver City band consistently won over 100 first class, first division medals every year for fifteen years. One year the Denver City band won their class in the State Solo & Ensemble Contest. They received superior ratings and Best in Class four times at the Durango Fine Arts Festival and three times at the Colorado Springs Cavalcade of Music. The band also received superior ratings at the Flour Bluff Festival. They were named Best in Class in the Cavalacade of Music once. The marching band was invited to be the exhibition band twice at the Eastern New Mexico Marching Festival in Artesia.

In 1991 they won their class in the Zia Marching Contest in Albuquerque, New Mexico, and came in third overall behind Clovis and Monterey High Schools. They also won the Texas Tech Marching Band Contest in AAA several times and overall once. The band won their class at the Las Cruces Marching Contest in 1995 and came in seventh out of all the bands from Texas, New Mexico, Arizona, and Colorado.

Other accomplishments include going to the UIL All Region Marching Contest every year but one and the Texas State UIL Marching Contest eight times: coming in sixth, third, second twice and winning the AAA marching contest four times in 1985,1986,1988, &1989. The Denver City High School band made 24 first divisions at the District UIL Marching Contest. David also served one term as Region 16 TMEA region president. David's stage bands, brass, woodwind, & percussion ensembles have performed for community organizations such as the Rotary Club, Kiwanis Clubs and the Heart Foundation fund raisers. His brass ensembles performed at the First Baptist Church in Denver City, playing selections from Gabrelei's Canzones.

David attributes his successes to his parents, Robert and Hattie Riker and also listening to band directors over coffee at TBA and TMEA, marching and concert contest, studying their marching band tapes, concert band tapes and what works for them. David studied and learned from the likes of Dr. Charlie Trayler, Tony Clines, Bill Woods, Earl Ray, C. Doyle Gammill, Keith Bearden, Gene Smith, Dean Killion, Barbara Lovett, G.T. Gilligan, Phil Anthony, Harris Brinson, George Riddell, Richard Herrera, Dan Gibbs, Dr. Charles Hardisty and many others. David has been a member of Phi Beta Mu for several years. David also received the Compass Award in 2000, for his outstanding teaching in Denver City.

David suffered a pulmonary embolism in Ruidoso with his band students at the Denver City Leadership Conference in August of 2000. With quick thinking David's band students got an ambulance there in time to save him. In the spring of 2003, David retired after thirty-two years in the public schools and David Rollins carried on the tradition in Denver City for the next eight years before retiring.

During the summer months, David enjoys mowing his neighbor's lawns "when they're gone" with his new "zero turn" mower. David also enjoys singing and playing his trumpet and baritone for church services and Sunday school groups with Randy Butler and David Rollins.