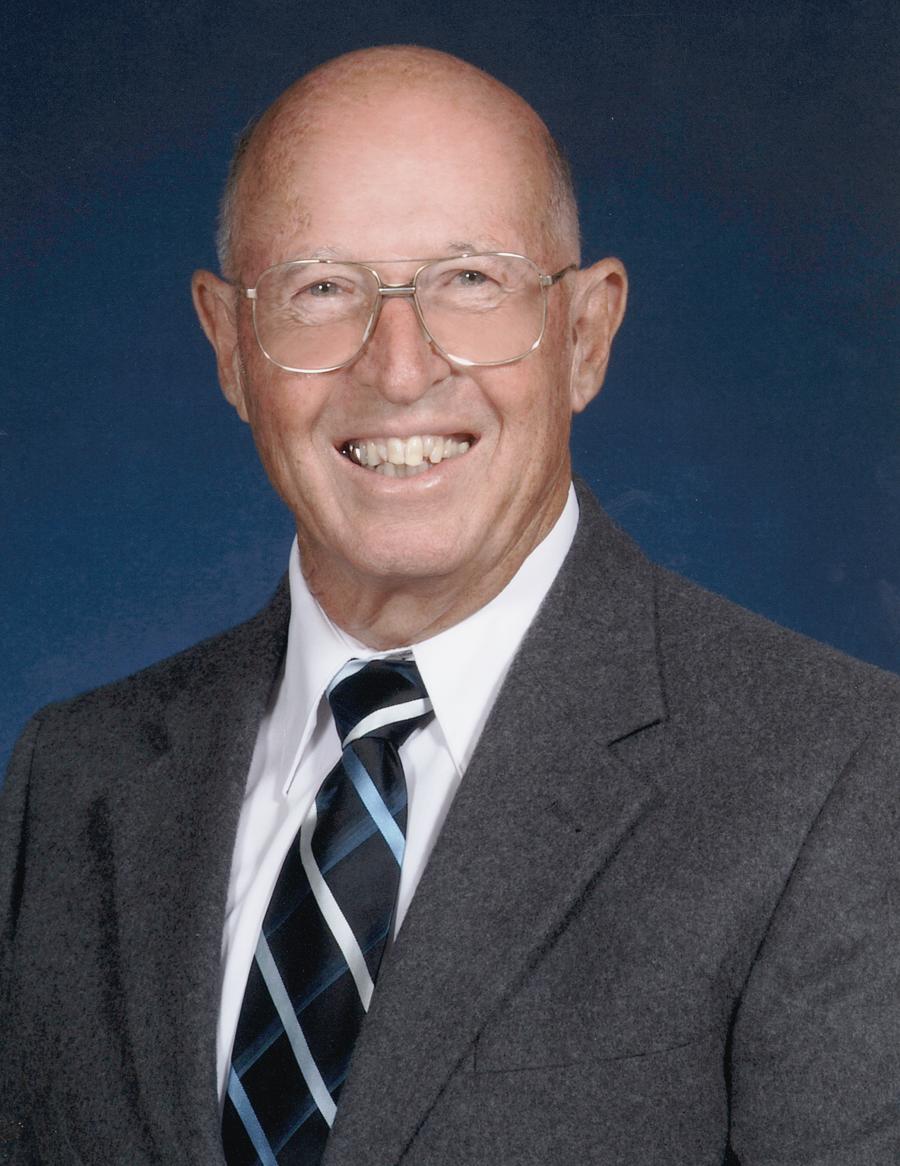 William Riley Snavely, was born in Combes, Texas, on May 28, 1938 to Luther M. Snavely Ruby Crockett Snavely. Luther was an inspector the Texas Department of Agriculture and then manager of a cotton compress in Brownsville. Ruby was a housewife with the responsibility of raising and caring for five children. William, better known in his professional life as W. R. Snavely was the youngest. Four of the five children were members of the Brownsville Golden Eagle Band and these four also pursued advanced degrees in music.

In June of 1963, W.R. married Shirley M. Miller of McAllen. They have now been married 45+ years. Shirley was first comet in the McAllen High School Band, which was under the direction of Dr. L. M. Snavely. Their two children are Sherilyn Ann (Sheri) Snavely Durham (married to Clifford (Butch) Durham and William Riley (Bill) Snavely, Jr. (married to Stacey Lee Mays). They are blessed to have five grandchildren: Kathryn Elizabeth Durham, Sarah Michelle Durham, William Riley Snavely, III, Dustyn Andrew Snavely & Emmalee Ann Snavely. W.R. & Shirley as well as their children and their spouses and now grandchildren have elected to be band students. Sheri, Bill, and Stacey were all in the Harlingen Band. Butch was a member of the La Feria Band which was directed by W.R. Three generations have marched in the regional marching contest known as Pigskin Jubilee.

W.R. attended Los Ebanos Elementary in Brownsville, and then went on to Cummings Jr. High where he became acquainted with James R. Murphy. He was invited to become a member of the Golden Eagle Band in the 8th grade. While in Brownsville High School, W. R. started on baritone and then switched to tuba. The Brownsville Golden Eagle Band was invited to compete in the Tri-State Music Festival in Enid, Oklahoma, on two different occasions. Both times the band won Sweepstakes award and was named Outstanding Band. On two other occasions, the Golden Eagle Band was invited to attend the Midwest Band Clinic in Chicago. W.R. was also a member of the a capella choir and sang in a male quartet which performed throughout the valley.

After graduation from Brownsville High School, W. R. enrolled at Baylor University in 1956. While at Baylor, W. R. was in the Baylor Golden Wave Marching Band, Concert Band, Orchestra, A capella choir conducted by Dr. Pop Hopkins, and the Opera Orchestra, under the direction of Dr. Daniel Sternberg. His major instruments were string bass and tuba. He was a member and officer of Kappa Kappa Psi, an honorary band fraternity. A degree of BME was awarded W. R. from Baylor. In the early 60's, W. R. began work on a master's degree from then West Texas State University at Canyon, under the tutelage of Dr. Gary Gamer. His degree was conferred in 1967. Texas A & I, Kingsville, was the next choice of schools where W. R. worked towards and received and Administrative Certificate.

His career as a band director started in 1960 as a junior high director in San Benito, Texas. W. R. worked with Don Watkins for this first year. Joe Frank then invited W. R. to go to Richardson, Texas, to start the Richardson Band program. W. R. directed the Beltline Junior High School Band which consistently received 1 st Division ratings as well as Sweepstakes. A move was then made to go to Lampasas, Texas, where W. R. single handedly brought the Lampasas Band Program from a 4th-division program to a 1 st division program in marching and concert. The Harlingen school district hired W. R. to conduct their band program from 1967 - 1969. The school years 1969 - 1980 found W. R. head of the band program at Lyford, Texas. During these eleven years, the band was awarded consistent first-division ratings. They were named Outstanding Band at Six Flags over Georgia, Opryland at Nashville, and Six Flags over Mid America in St. Louis, Missouri. From 1980 to 1996, W. R. was involved in the La Feria, Texas Band program, as head director and then served as consultant during the final two years. During his 14 years at La Feria, the band earned 12 Sweepstake ratings. The band won the City of Palms Contest in McAllen, Texas two different times. The band also won Outstanding Band at Six Flags over Texas and also at Six Flags over Georgia. The La Feria Lion Band was awarded the Texas State Honor Band Runner Up in 1992-93. After retiring from La Feria, W. R. spent four years teaching private lessons for Raymondville ISD. Mr. Snavely has served frequently as clinician and adjudicator for area bands.

W.R. has been a charter member of the south Texas Chorale since its inception. The chorale was invited to perform at the Texas Choir Directors Association meeting in San Antonio a few years ago. He has played tuba in an organization called Celebration Brass Choir which was invited to perform at Texas Band Association on two different occasions. As a former member of the Pan American Symphony Orchestra, W. R. played string bass under the direction of Dr. Carl Seale. For thirty-five years, W.R. was a member of a male quartet which sang for various organizations, primarily in Harlingen area. This group played the part of the quartet from "The Music Man" in a production which was a part of "Riofest," a celebration of the arts.

In addition to activities already listed, W.R. encouraged and tutored students for All Region, Area and All State tryouts as well as Solo & Ensemble Competition at local and state level. For forty-four years, W.R. has been a junior high or high school director in seven different band programs, illustrating his dedication to his chosen profession. In four band programs, W.R. was the head director. His bands have consistently won first division ratings and Sweepstakes honors. Individual students as well as ensemble groups have also performed at the highest level, even advancing to state competition. Several individual students have been awarded positions in all-state bands.

As director, he has tutored numerous assistant directors, and has further encouraged a large number of former students to become band directors in their own right. Induction in the 2006 Class of Rio Grande Valley Band Director's Hall of Fame was an absolute honor.

W.R. Snavely has been a long-time member of First Baptist Church. He has used his musical talents as a member of the church choir, has been in the church bell choir and part of an ensemble of instrumentalists that accompanies the choir. He was elected as a deacon of the church in 1976. This body provides help to widows and widowers within the membership of the church. His service on several committees has helped steer the church.

In community acceptance and involvement, W.R. is an active volunteer with the Ronald McDonald House Charities of the Rio Grande Valley in conjunction with his wife Shirley who has served on the board for five years. He also has served as a Food Pantry volunteer and assists with some missionary work in Mexico using his woodworking skills in building cabinets, and cupboards, mostly for established mission churches in border toW[JS. Woodworking is a hobby that has developed since retirement from full-time band directing. Several wood pieces have been donated to community groups for fund-raising purposes. Projects for family and friends are a big part of this endeavor.

Appreciation is expressed to the members of the Hall of Fame nominating committee in the Valley as well as those at the state level. This honor is immeasurable.