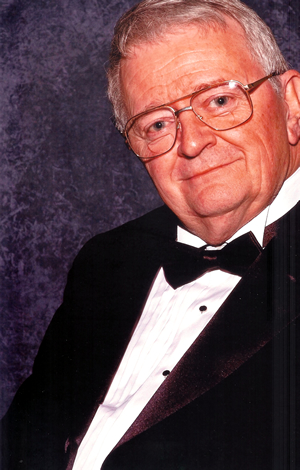 Hubert A. "Butch" Almany was born June 7, 1942, to Earl and Annie Almany in Reeves, Louisiana. All nine of the Almany children were born at home with the exception of youngest sister Rita. Rita was born in a hospital and is known as the sissy in family circles.

Butch never had the opportunity to know his grandfathers nor grandmother Almany because they died long before he was born. Finances forced both Butch's dad and mother to drop out of school in the seventh and fourth grades, to go to work to help support their siblings.

From their early experiences, Butch's parents knew well the importance of education and insisted all of their children be serious students. With the possible exception of Butch, they were all very successful.

The Almany clan moved from Louisiana to Nacogdoches, Texas, in 1948 where Butch's Dad went to work in an oak flooring factory and Butch and his siblings started school.

Butch started beginning band, which was a six week course in the summer between sixth and seventh grades. John "Pete" Kunkel was the part-time director for the summer and during Butch's seventh grade year. It was Pete's first job and the beginning of a love of band for Butch. Where else can you whip kids for getting out of step?

It was a financial struggle for Butch's dad to buy that first Bundy cornet even with the "easy payment plan." A lot of hard work and many, many hours of practice paid off when Butch's younger brother Sammy became a really fine trumpet player.

Butch graduated from Nacogdoches High School in 1960. He received his B.S. from Stephen F. Austin in 1965 and his MeD in 1968. It should be noted that Butch was on the Dean's list several times, as long as it is also noted that the Dean has "two" lists.

The best day in Butch's life was forty-three years ago, May 24, 1965, when he married Naomi. She wouldn't marry him until he graduated, so he graduated on a Friday night and they married on Saturday morning. Naomi was the business manager for the Crockett and Lindale school districts until her retirement in 1995. Butch has a daughter Elizabeth Bradshaw, who is teaching in Barcelona, Spain, a granddaughter Ashley, and a son, Travis Almany, who is the Associate Director of Bands at Texas A & M University. Travis's wife Becky is a teacher at the intermediate level in College Station and part-time at Blinn Jr. College.

Butch's teaching experiences were in Shelbyville for 1 year, Overton for 2 years, Crockett for 8 years and Lindale for 24 years.

His Lindale bands received 20 U.I.L. sweepstakes awards from 1975/76 through 1995. They were also consistent Region T.M.E.A. Honor Band recipients from 1978 to 1995. The Lindale band placed in the top 5 in AAA State Honor Band competition in 1986, 1990 and 1994.

Band competitions at the Sea-Arama Festival in Galveston, Astroworld Festival in Houston, three times at the Smokey Mountain Music Festival in Gatlinberg, Tennessee, and the Dogwood Arts Festival in Knoxville, Tennessee, garnered Butch's bands the honor of being "Outstanding Band" each year they attended.

The Lindale band was selected to lead the Texas Inaugural Parade when George W. Bush became governor in 1995. The band also performed for George Bush, Sr. during his presidency.

Butch was instrumental in establishing the National Association of Military Marching Band Association being one of the charter members. He has held office and served on the board of that organization since its origin. He has also been a member of the Stephen F. Austin Band Alumni Association and has served as president of that organization.

Butch has received many awards over the years. In the community of Lindale he received the first "Kinzie Outstanding Teacher of the Year Award" in 1979, the "Chamber of Commerce Outstanding Teacher of the Year" in 1990, "Smith County Teacher of the Year" in 1992, the "Lindale Rotary Citizenship Award", and the Masonic Grand Lodge of Texas "Community Builder Award" in 1995.

Nacogdoches High School honored him in 2001 as the Nacogdoches High School Distinguished Alumnus.

Stephen F. Austin State University has bestowed many awards to Butch Almany. In 1988 he was inducted into the S.F.A. "Band Director's Hall of Fame," in 1990 he received the S.F.A. "Distinguished Alumnus Award," and in 1993 he received the S.F.A. "Outstanding Music Alumnus Award."

One of his most cherished awards was in 1986 when the newly constructed Lindale High School Band Hall was named the "Hubert A. Almany Band Hall." Since Butch was still the high school band director, he was concerned about what would happen if the band made a II. His wife, Naomi, told him not to worry about it, as those big gold letters on the front of the building were attached with velcro.

In 2002 Butch received the "Lifetime Meritorious Achievement Award" from the Texas Bandmasters Association.

Butch is appreciative of the influence of such outstanding band leaders as Alto Tatum, Pete Kunkel, Neil Grant, Waymon Bullock, Val Rose and many other music educators. He has been affiliated with Phi Beta Mu, TMAA, TBA, TMEA, TSTA-lifetime member; and Kappa Kappa Psi-lifetime member.

Receiving this "Phi Beta Mu Texas Bandmaster's Hall of Fame" award is certainly the most exciting and humbling event of Butch's career.