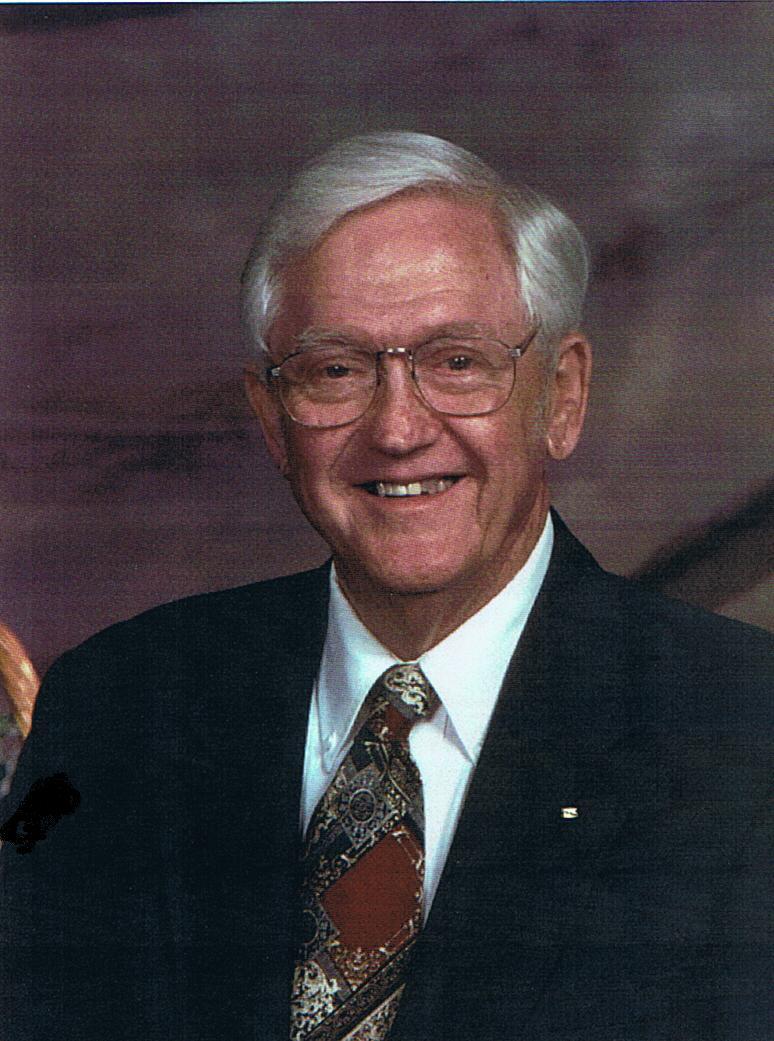 Digital Scrapbook
Dec. 3, 1934 - March 19, 2007

Throughout his music career, William Stanley Walker motivated students and colleagues as a friend and mentor.
Born in Clarksville, Texas, Stanley's love of music began in the fourth grade. He joined the band playing the drums, just as his father William had, then switched to the cornet in the fifth grade. Walker Hays, his first band director, taught him the beauty of music and performance.

After graduating from Clarksville High School, Stanley and several friends went to Paris Junior College and played in the band. He met a beautiful saxophone player from Wolfe City, Ann Boggs. They married on August 4, 1956 and moved to Commerce so that Stanley could complete his music degree at East Texas State Teachers College. Dr. James Richards, Bill Hill, Ray Luke and Dr. Neill Humfeld were the teachers he loved and respected the most. During his senior year at East Texas, he took a part-time job as band director at Honey Grove High School, and his new son, Steve, was only three days old when he began commuting from Commerce to Honey Grove. A young saxophone player, Denny Whitley, would later become a lifelong friend.

In 1959, Stanley attained his music degree and accepted a teaching position as band director at Farmersville. Also that year, his second son, Michael, was born. The following year Stanley became the band director at Linden/Kildare. Stanley credits his friend Blanton MacDonald, band director at Daingerfield, for helping him understand marching and improve his listening skills. Several Linden students had professional musical careers after high school including Richard Bowden, Jerry Surratt and David Lovelace. One student wanted to quit band because he didn't like the trombone, and Stanley asked if he would like to play the drums. The rest was history for Don Henley and the Eagles. Stanley and Ann's third child, Suzanne, was born in Linden.

In 1964 the Walkers moved to New Boston where Stanley taught, and in 1965 the family moved to Pittsburg and stayed for eight years. Three students were All-State that year, Wayne Dyess, Jerry Gober and Sue Pruitt McGahee; Gary Jordan was All-State in 1969. Pittsburg High School achieved six consecutive sweepstakes awards under Stanley's direction and became one of the most respected band programs in the state. Several of Stanley's Pittsburg students became band directors: the Jordan brothers, Jimmy, Johnny and Gary; Wayne Dyess; Jerry Gober; and Thomas Young. Ann received her degree from East Texas State University and Ann and Stanley taught together for two years.

In 1973, Stanley and Ann were offered teaching positions in Carthage. Stanley taught there for two years and the band began to make considerable improvements; then Stanley was offered a position with Tatum Music Co. as a service representative and store manger for the Tyler store. After much thought, Stanley decided to take the position working alongside Mr. Tatum and Neil Grant, his friend for many years. In 1975 the Walkers moved to their home in Whitehouse. The 25 years with Tatum Music gave Stanley the opportunity to work with young East Texas band directors and share with them what others had so freely given him. He became a mentor to many directors and spent many hours working with their bands as they prepared for marching and concert contests.

Stanley retired from Tatum Music Co. in 2000 and was presented with a unique opportunity. Denny Whitley, the little alto sax player from Honey Grove, was now the band director at Whitehouse High School. He wanted Stanley to join the Whitehouse band family to head up the beginner band program and assist with the other bands. All three of the Walker children had graduated from Whitehouse High School, Ann had taught history there for 25 years, their home was in Whitehouse, and since Stanley was probably going to be in the band hall daily anyway, Denny figured Stanley should get paid for it. This was the perfect way for Stanley and Ann to end their careers together, as he wasn't ready to stop the music. Stanley worked with Denny Whitley and Jerry Gober and the band students. He retired in May 2005 after working with students and directors for 47 years.

Stanley Walker loved people and loved making them laugh. He enjoyed sharing his love of music with students and encouraged them to always do their best. One day, Stanley and Ann were driving on a country road when they spotted two boys standing near a fence post and one boy had a pair of drumsticks. Stanley stopped the car and began visiting with the boys, giving one a lesson on how to hold the sticks. When he got back into the car Ann asked, "Why did you do that?" and Stanley replied, "I always have time to give a music lesson to students."

On February 17, 2007, Stanley was at the Texas Music Educators Association Convention attending the business meeting of Phi Beta Mu Alpha Chapter when he heard the announcement that he had been named to the Texas Bandmasters Hall of Fame. He was proud and humbled by this very high honor. One month later on March 19, 2007, Stanley lost his fight with cancer and passed away. Stanley is survived by his wife, Ann, of 50 years; sons Steve, Michael and his wife Regina; daughter Suzanne and her husband Steve Mounce; and six grandchildren, Ashleigh, Monique, Brandon, Westyn, Drew and Beth.

Stanley was an active member in TMEA, TBA, and the honorary band fraternity Phi Beta Mu, Alpha Chapter. He touched many lives through his band students and friends, and the legacy he began will surely continue.