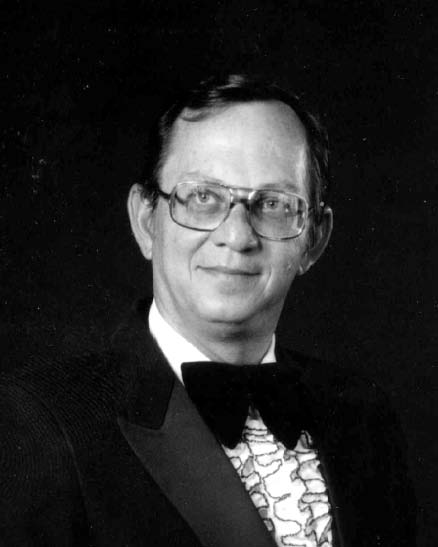 Digital Scrapbook
Throughout his more than 40-year career, Joe Wassel was known for his warmth, engaging personality, quick wit, optimism, energy, keen organization skills, and consistently mean game of golf. The disciplined approach to music he required extended into his and his students' lives. Joe constantly encouraged his family, students and colleagues to achieve more than they imagined possible.

Joe was the second son of Master Sergeant and Mrs. John Wassel. He began his education with his mother, Macel, as his teacher in a one-room schoolhouse. He continued on to the Lawton public school district, graduating from LHS in 1956. Joe graduated having won numerous outstanding musician awards and honors under the direction of James Matthews and George Walters. He followed Mr. Matthews to the University of Houston, earning a bachelor's degree in music in 1960. In later years, Joe continued his education, earning a masters degree in school administration from Texas A & I University at Kingsville.

Joe began his teaching career at Crain Middle School in Victoria, Texas in 1960. In 1967, he became the assistant band director to Fred Junkin at Victoria High School. Joe served as the director of the marching band and conductor of the symphonic band. Joe and Fred enjoyed a successful 10 years together serving the students of Victoria High School. In 1978, Joe accepted the position of head band director at Calhoun High School in Port Lavaca, Texas. He enjoyed more than ten years as director at Calhoun High School. During that time, both his sons, Jody Wassel and Frank Hinds, were honored to be his students. Frank continued his musical pursuits with Corps of Cadets Band at Texas A&M University. His daughter, Amy, though never a student in his band was also an accomplished musician, serving as drum major in high school and playing in the University of Texas basketball and concert bands in college. Joe's teaching career came full circle when, in 1990, he returned to Victoria High School as head band director for three years, before retiring in 1993. During his careers in Victoria and Calhoun, he and his students enjoyed more than 22 years of University Interscholastic League Sweepstakes awards.

After his retirement in 1993, Joe continued to serve students and fellow educators throughout Texas as a clinician, adjudicator and as executive secretary of UIL Music Region XIII. After retirement, he returned to teaching for one year at Industrial High School when the program was in need of a director.

Afterwards, Joe went on to assist band programs in both Victoria and Port Lavaca, ensuring continuous growth for two quality music education programs. Joe's dedication was generously acknowledged by former students and their parents for many years.

Joe was a long-standing member of Texas Bandmasters Association and felt privileged to hold membership in Phi Beta Mu for 34 years. He also held membership in Texas Music Educators Association and was made an honorary member of the VFW Post 4403 of Port Lavaca. For many years he or one of his associates played TAPS at funeral services of local veterans, a personal decision he made to honor his father who served in both World Wars. His appreciation and respect for the armed service was also evident in his love for John Phillip Sousa's marches. From his first year at Calhoun High School, he concluded every final concert with "The Stars and Stripes Forever," as an honor to the band sponsor president, Earl Colley. Earl and Joe had quickly become close friends and shared a love for Sousa marches. Joe surprised Earl by ending the final concert with "The Starts and Stripes Forever," announcing to the crowd "this one's for you, Earl." This tradition continued throughout the rest of Joe's teaching career.

Joe Wassel passed away at the age of 65 after complications following surgery, surrounded by his family. He instilled in his family a real love of life, passion for music, respect for people and the importance of education. The Joe Wassel Memorial Scholarship was created after his death to continue his legacy of music education.