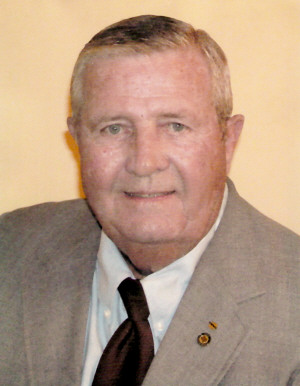 Digital Scrapbook
Tim was born in Ft. Worth, Texas on January 10, 1934, to M. T. and Ruby Jones. His first experience with music came in the third grade. Ft. Worth band director Alfred Riley came to the elementary school once a week to give class lessons, and Tim's choice was the trumpet. His first one was used, overhauled, and in a brand new case for $21.00. He promptly took it to bed with him for two weeks, and the rest is history. He played in the Daggett Jr. High Orchestra, under the direction of "Miss Tilley", and almost changed to the French horn. His high school director was N. J. Whitehurst at Paschal, where Tim organized his own dance band, which began playing for the "hops" after football games in the school gym. This led to quite a few "paying gigs" around the city of Ft. Worth. He graduated from Paschal in 1951, and began college in the fall.

Hardin-Simmons University and the Cowboy Band provided many musical opportunities for this young musician. The Stage Band made a USO tour to Europe in 1952-53, and Dr. Francis McBeth was the bass player in the band. Other trips included New York City for the Eisenhower Rally and Washington, D.C. for Ike's inaugural parade. Tim played first trumpet in the Abilene Symphony for 3 years, helped pay his way through college with his own dance band, and played with several "pro" bands throughout his college career. Many outstanding musicians attended H-SU during his stay in the Cowboy Band. Among them were Francis McBeth, Earl Hesse, Bill Woods, Warren Thaxton, and Gene Currie. Tim received a Bachelor of Music in 1955, and a Master of Music in 1961, both from Hardin-Simmons. His master's thesis tied for first place nationally in the F. E. Olds scholarship competition.

He began his teaching career at Roby, Texas in 1955, and then spent two years in the 101st Airborne Band at Ft. Campbell, Kentucky from 1956 to 1958. After his discharge, he was hired at Throckmorton, Texas where his band earned his first Sweepstakes award. The opportunity to move to a larger school in the fall of 1959 took him to Hamlin, Texas, where he remained for 19 years. His tenure resulted in 12 Sweepstakes awards, and 17 years of Div. I's in concert and sight-reading. He taught at the McMurry College summer band camp, and also at the Abilene Christian College band camp during the 60's and 70's.

His stage band competed in many festivals, including Brownwood, West Texas State, Texas Tech, Hardin-Simmons, Big Spring, Midwestern, and Pampa, winning many first place awards at these venues. Stan Kenton was a judge in two of these events. In 1975, the Hamlin Stage Band joined Joe Bellamah in a European Jazz Tour. His wonderful band parents helped to raise $32,000 in 5 months to make the trip possible. While at Hamlin, he had the school's annual dedicated to him and was named teacher of the year.

Dr. Ted Crager and Dr. Neill Humfeld were great influences, both personally and in fine concert clinics. Both provided assistance annually for many years. Mr. Douglas Fry also gave freely of his time and information, which helped a young band director over many an obstacle, and provided shortcuts to many teaching techniques. Competition with Bob Gans of Winters, Texas was a great influence.
After 23 years in public schools, Tim was hired as director of the Cisco Jr. College band and coordinator of the band and Wrangler Belles. His last 12 years of teaching were spent at CJC, where his bands marched in the Macy's Parade twice, the Winchester, Virginia Apple Blossom Festival Parade 3 times, and a trip to Villahermosa, Mexico for the Industrial Fair.

Tim married Suzanne Rowland in 1967, in Hamlin, Texas. He has two step-children, Velanne Howle of Austin, and Tracy Rowland, of Abilene, and one granddaughter, Haley Howle of Austin.

Several of Tim's students have become band directors, and he is proud of all of them. He has served as Region Chairman in Region II, clinician for region bands, and has judged in many regions in the state.

Retirement began on January 1, 1990, and he and his wife moved to Abilene so he wouldn't have to travel so far to play good golf courses, among other reasons. He and his wife, Suzanne, purchased a cabin at Cloudcroft, New Mexico in 1990, and try to spend as much time there as his commitments will allow.

He still plays trumpet professionally, and just completed his 29th year as trumpet section member of the West Texas Rehab Orchestra, formerly directed by Pat Patterson of Sweetwater, executive secretary of TBA for many years. He has played for many stars including: Bob Hope, Andy Williams, Anacani, Shari Lewis, Bill and Susan Hayes, Arthur Duncan, Johnny Desmond, Pat Boone, Helen O'Connell, and others. Other "gigs" include both Red and Blue units of the Ringling Bros. Circus, the Ice Capades, and many musicals such as Jesus Christ Superstar, Fiddler on the Roof, The Music Man, and others. As a member of the Aldersgate United Methodist Church, he plays in the Aldersgate Brass, which performs for church and civic functions.

As with most band directors who love their jobs and their kids, Tim has received many letters of appreciation, and continues to receive accolades from his former students. Most of them state that he had a great impact on their lives, and taught them things other than music which have stood them in good stead in their adult lives.

His professional memberships include: TBA, TMEA, Phi Beta Mu, Phi Mu Alpha Sinfonia, TMAA (charter member), Local 72-147 American Federation of Musicians Union, and life membership in TSTA.