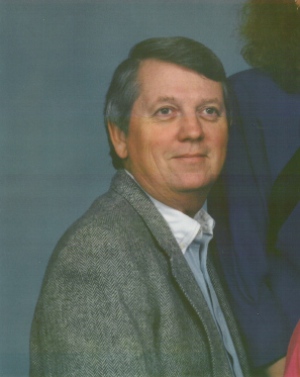 Richard Lowell Gibby was born to Edith and Earl R. Gibby in Mercedes, Texas, on December 17, 1939. Richard grew up and attended schools in Weslaco, Texas. Several of Richard's Welsh ancestors were teachers and musicians.

"Riney" Hunger, Richard's junior high teacher in Weslaco, was responsible for developing a love of music in Richard. He began playing the tuba in the seventh grade, and in those days junior high was part of the high school marching band so Richard participated in the Pigskin Music Jubilee at a very early age. Later in his career, he was invited back to conduct the finale. In Weslaco High School, his directors were Dr. Gene Braught, now the mayor of Weslaco, then later Marion Busby. These two directors also had a tremendous influence on Richard's becoming a band director. During high school, Richard was actively involved in band as well as being on the debate team and acquiring Who's Who in Chemistry.

Following graduation in 1958, he entered Texas A & I in Kingsville in pursuit of a business degree. This did not work out so Dr. Braught, who was now the band director at Del Mar College, encouraged Richard to attend that college and become a band director. Upon completing Del Mar, Richard transferred to Sam Houston State University and became actively involved in the band as well as the ROTC programs. While a member of Kappa Kappa Psi, he and his fraternity brothers worked at the then famous prison rodeos in October.

At Sam Houston, he met and married Nancy Ann Oertel on November 23, 1961. At mid-term, Richard became ill so he and Nancy moved to Weslaco where Richard taught fourth grade on an emergency certificate and attended Pan American College where he finished with a B.A. degree in 1963. He earned a whopping $3,800 annual salary and Nancy earned 75 cents per hour working at the John Deere Implement place in Weslaco. Richard also worked at a crop dusting firm and ran cotton pickers in the summers. At that time, cotton pickers were not enclosed nor air conditioned.

Richard visited music stores where band director position openings would be known and Claxton Music led him to Larry Jones, band director at Donna High School. Larry hired Richard to be the director at Moye Junior High and assistant at the high school. They remained very close friends for many years. Richard received a Division III his first year and wanted to quit teaching. Larry encouraged him to continue and the next four years the Moye band received First Divisions.
In 1967, Richard applied for the head position at Donna High School after Larry left teaching and went into the music store business. This same year, daughter Kimberley Lynn, was born. During his five years spent in Donna, the band earned five Sweepstakes. These were the days when football players could play in the band and the coach's twin boys played football and marched in their football uniforms at halftime.

In 1971, the Redskin Band placed third in the AAA Honor Band placement at TBA. This band also won many awards at festivals such as Six Flags Over Texas and Buccaneer Days. In 1972, Richard moved his family to the AAAAA high school in Dickinson where the band received a Sweepstakes. In 1973, out of more than 30 applicants, Richard was offered the head band director position at Uvalde High School. The Uvalde Band had always received poor ratings at UIL. Richard outlined his expectations and many students chose to drop band. But during the next seven years, the enrollment grew and the Band Boosters even air conditioned the band hall. Even though most students could not afford private lessons, Richard had some All-Staters. All seven years in Uvalde, the band made seven consecutive Sweepstakes as well as placing in the AAA Honor Band placement twice. Richard and his family were very much loved in Uvalde and when he left in 1980, the Band Boosters honored him with a big reception at the Convention Center.

In 1980, Richard moved his family to Round Rock where he became the head director of the AAAAA Round Rock High School. While there, the Dragon band earned thirteen out of a possible fourteen Sweepstakes. In 1982, the Dragon band was invited to participate in a Goodwill tour of Mexico City, and in 1983 excitement rose when Richard announced that the band had been invited to march in the Tournament of Roses Parade on January 2, 1984. It was also in 1983 that this band received Senate and House Resolutions signed by Governor Mark White.

Another accomplishment for the Dragon band came in 1985 when it placed second in the AAAAA Division at the State Marching Contest. Both prelims and finals were performed in pouring rain. In 1986, Richard was honored at a halftime show as an Honorary Member of the Texas Commission for the Blind. He has had three blind students in band and always maintained a special place in his heart for special needs students.

In 1982, his only grandson, Marcus Richard Gellner, was born in Virginia, and in 1994 Richard was thrilled when he learned that his last band concert was to be played in the famous Meyerson Center in Dallas during the Six Flags Festival. Before his retirement, he actively campaigned for people to vote for a new Performing Arts Center in Round Rock. The proposition passed by 55% and Round Rock now has a lovely Performing Arts Center.

After teaching for 32 years, Richard retired in 1994, but he continued to give band clinics, private lessons and to teach at summer band camps. Restless in his retirement, he visited Dick Floyd at the UIL office and asked if he could ever help with the Texas State Solo and Ensemble Contest. Mr. Floyd hired Richard on a part-time basis as an Administrative Assistant to do research. Even during his failing health, he continued to work at the office until December of 1998.

Richard was an active member of TBA, TMEA, NBA, ASBDA, Phi Beta Mu and a charter member of TMAA. During his 32 years, he had many students become All-Staters as well as winning many medals at TSSEC. His philosophy in teaching was to have his students work hard, and then play hard. He was always full of witty sayings which made all those around him laugh. He always found the good in people.

In his limited spare time, Richard loved to hunt, fish, camp, travel, ride motorcycles with his wife Nancy and cheer for the Dallas Cowboys. His family and friends wish to thank Phi Beta Mu for bestowing this prestigious honor upon Richard. Being inducted into the Phi Beta Mu Texas Bandmasters Hall of Fame is the ultimate of any band director's dream. Richard would have been very proud.