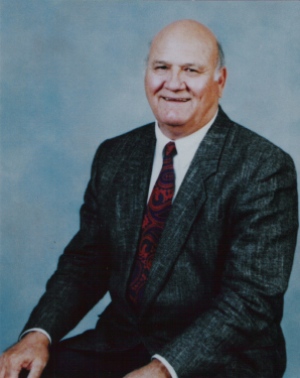 Digital Scrapbook
Music was, is, and always will be his driving passion, and Elmo Lopez will readily credit his alma mater, The University of Texas at Austin, for helping foster his love of music. After all, his early years during the 40's and 50's came at a time when big band sounds, classical music scores and the recordings of the Eastman Wind Ensemble became an important influence in his development as a music educator.

In his early high school years, Lopez knew that music would be his lifelong career when his Rio Grande City High School band director, Roque Guerra, asked him to conduct Stars and Stripes Forever during the annual Spring Concert. Ten days later following his May 1945 high school graduation, Lopez enrolled at Southwest Texas State College at San Marcos.

After two years of military duty as an airborne trooper, Elmo resumed his studies at the American Conservatory of Music in Chicago. In the fall of 1949, he enrolled at The University of Texas at Austin.

A very unique and valuable experience for Lopez during his undergraduate days was his participation in the University Symphonic Band during the American Composers Symposium organized by James Clifton Williams at the university. This extraordinary event brought to the university many of our American composers and their new band music to be introduced and performed. Original new band compositions such as Psalm for Band by Vincent Persichetti, George Washington Bridge by William Schumann, Ballad for Band by Morton Gould, and many other compositions were performed and conducted by the composers. Edwin Franko Goldman conducted the band and enlightened the audience by sharing memories of the composers and their music.

Frederick Fennell, later, was to record most of this original band music with the Eastman Wind Ensemble. These recordings of original band music significantly influenced Lopez. While still an undergraduate, he organized his own dance band, formed mostly with music majors. The group worked numerous fraternity and sorority dances as well as other social events in and around Austin.

Elmo earned a Bachelor of Music degree in 1953 and a Master of Music degree in 1957 from The University of Texas at Austin. He began working as a band director, a career that would span more than 30 years and include many firsts. He became the first band director at Lamar Junior High School; he brought the first UIL Sweepstakes to Laredo during his ten years as band director at Martin High School. He was the first band director at Nixon High School in 1964 and in 1967, he opened Laredo's first music store dedicated to band instruments.

In 1963, James Clifton Williams composed the Laredo Paso Doble. This composition premiered at dual concerts in Laredo, Texas, and Nuevo Laredo, Mexico, and was dedicated to Williams's good friend, Elmo Lopez, and the Martin High School Band. The composer conducted. Both Lopez and Williams were recognized by the Texas Legislature and the government of Mexico for promoting good will between Mexico and the United States through musical exchange programs. Later, Lopez and Williams organized the All-American Youth Honor Band at the University of Florida, and the group toured principal cities in South America with concerts which featured the Laredo Paso Doble.

Recognized as one of today's leading interpreters and conductors of paso dobles, Elmo Lopez has made guest conducting appearances over the years with many high school, college, university and military bands.

Performances conducted by Lopez with the Navy Band of Mexico, the official Presidential band, have drawn favorable audience acclaim during appearances at the Palacio de Bellas Artes and also at the Auditorio Nacional de Cultura in Mexico City.

Alexander Von Kreisler, professor of Orchestration and Conducting at the University of Texas influenced Lopez in the art of conducting in the traditional European style. Later, he was to study conducting with maestro Igor Markevitch in Mexico City and with Herrera de la Fuente, conductor of the National Symphony Orchestra in Mexico City.

Elmo Lopez continues to serve his alma mater, The University of Texas at Austin. His twelve years of involvement with the University of Texas Dads' Association Board of Directors led him to become that organization's President in 1986. In 1993, he was named a distinguished member and honored with the Lifetime Achievement Award by the Laredo University of Texas Ex-Students Association.
Elmo has served our state band associations as a member and officer of TMEA, TBA and Phi Beta Mu. He was State Chairman of the American School Band Directors Association and also served as an associate member of the American Bandmasters Association. The Martin High School Band, under his leadership, was selected and placed in the top five bands in Texas during the TMEA Honor Band competitions.

In 1997, Lopez retired as an administrator with the Laredo Independent School District but continues to be active as a rancher and businessman. He and his wife, Consuelo, enjoy life at a less hectic pace. They have 5 children, Elmo, Jr., Linda, Ana Laura (deceased), Christina and Beto, six grandchildren, 3 boys and 3 girls. Mrs. Lopez also retired in 1997 after teaching 32 years. Elmo is currently the Director of Bands at Texas A&M International University at Laredo.