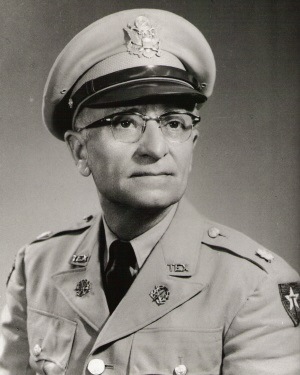 Digital Scrapbook
Frank "Pop" Sturchio was born Francesco Matteo Girolauso Sturchio in Italy on October 27, 1894. His father, Alfredo, gave Frank his first music lessons at age 5. When he was 11, he started his formal study of music at the San Pietro A Majeila Conservatory of Music. The Sturchio family came to America in 1914, but Frank returned to Naples to get his Master of Music degree, which he received sometime in 1917. The family, except for Frank, became naturalized citizens on November 9, 1917. Frank's name was left off the certificate and it caused Frank problems and concerns later in life.

Back in the U.S., Frank spent a period of time organizing and teaching community and factory bands in Pennsylvania and Ohio in the early 1920's. He later traveled the East Coast as a traveling musician and played trumpet with Sousa and later on, played piano for silent movies. When soundtracks became popular, he resumed his teaching career. He eventually ended up in Florida where he picked one of his teaching positions by accident; he had four flat tires in Wauchila, Florida, so he started teaching music and formed the high school band. He met and married Rhoda Prescott in 1927. A year later, they celebrated the birth of their only child, Alfred, named after his grandfather. By 1932, he was teaching at more than one town, but it was in Fort Myers that he really became known as a band director. The band went to the Chicago World's Fair in 1933. During this time that "Pop" really became known as a band director, a member of the Florida Bandmasters Association and Florida was one of the big centers of activities for the band profession. Community and municipal bands were in evidence and "Pop" opened up a small music store and worked with the municipal bands as well as the high school band.

When World War II started, Frank's status as a citizen was in question. He petitioned for status as a naturalized citizen. In 1942, he was granted citizenship and joined the Army Air Corp as a bandsman. There he was, going through basic training, at age 49. After basic training, he was transferred to Randolph Field near San Antonio. When the war ended, "Pop" went back to school and received a bachelor's degree from our Lady of the Lake College in 1948. He was already organizing the St. Mary's University Band and in 1949, the band became a reality. The size grew from the original 30 to a 60 piece group. Soon the band became a fixture at school and civic gatherings. The City of San Antonio took the band under its collective wing and by 1955, the band embarked on a major appearance, the Rose Bowl Parade. "Pop" kept the military organization for the band. Soon the band was in demand for appearances throughout the south Texas area.

Though St. Mary's University was growing, the band never seemed to have a permanent home. Rehearsal areas were moved from spot to spot through the years but the band and its members kept a high level of musicianship, thanks to "Pop". Their concerts in San Antonio were gala affairs and the band always presented a wide range of music. When Sturchio decided to retire, his announcement prompted many honors and citations.

The entire Sturchio family left San Antonio for a while, but returned, instigating a reunion with "Pop" with many ex-students who had played in his bands. Several band directors honored him at their high school band concerts, playing some of "Pop" Sturchio's marches.

On Saturday, August 14, 1971, Frank G. "Pop" Sturchio passed away at age 76 and was buried at Fort Sam Houston Cemetery.

He made a significant contribution to the musical life of San Antonio and served as a remarkable example to those who knew him. He created interest and involvement in music where there was no previous activity. His life is an example of how to encourage commitment to the musical life of any community. Our lives and our profession are better because of Frank "Pop" Sturchio.