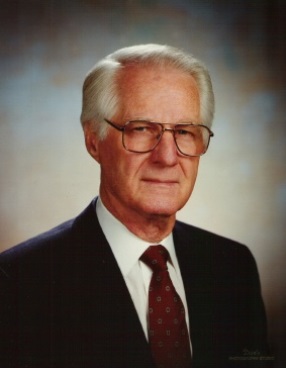 Digital Scrapbook
O. T. Ryan was born in Livingston, Texas on August 12, 1927 to O. T. and Lillian Moffett Ryan. His father was the high school principal in Livingston at the time. O. T.'s music education began when he entered Texas Bandmasters Hall of Fame member Joe Haddon's Lubbock Junior High School Band program in the sixth grade. After graduation from Lubbock High School, with time out for a year in the U.S. Navy in 1944, O.T. continued his education at Texas Tech, earning a bachelors degree in 1949 and a masters degree in 1950 under another Texas Bandmasters Hall of Fame member D. O. Wiley. He did additional studies at Columbia University and the University of Texas.

O. T. came to Plainview in the fall of 1950 to direct the Plainview Junior High School Band and work with fellow Hall of Fame member, "Chief" Davidson. In 1968, Plainview opened a new junior high school, Estacado Junior High, where O. T. taught until 1964 when "Chief" Davidson retired. O. T. assumed the position of Director of Instrumental Music and band director at Plainview High School. During O. T.'s tenure, the Plainview instrumental music program always achieved an enrollment of between 700 to 950 students in the total program. All levels, from sixth grade to the high school seniors, were as active as possible in band activities. The Plainview High School marching band has achieved 54 consecutive years of superior ratings, 29 of those years under O. T.'s direction. In his 43 year career, 137 first divisions have been awarded his bands, with 33 UIL Sweepstakes awards. O. T. was selected for membership in the American Bandmasters Association in 1983. He has been active in TMEA and TBA activities, serving as president of TBA in 1976. In 1982, he was named Bandmaster of the Year. O. T. and wife Pat, a Plainview native, have four children, all who played in O. T.'s band. Patti Blake, Scott, Mark, and Kirk and their families all live in the Metroplex. The Ryans have seven grandchildren and one great-grandson.

"During 43 years, hundreds of kids have been through the band halls. My goal was to give them an opportunity to develop two traits, responsibility and persistence. If those two traits are present, everything will fall into place. I was giving them the opportunity to grow up. I never felt I had to justify what I am doing."

Only recently, the 1972 graduating class honored O. T. by funding three scholarships in his honor at their 20th reunion. You might entice O. T. Ryan out of Plainview for a little while, but you will never take O. T. Ryan out of the lives of everyone who has been connected with Plainview for the past 43 years.