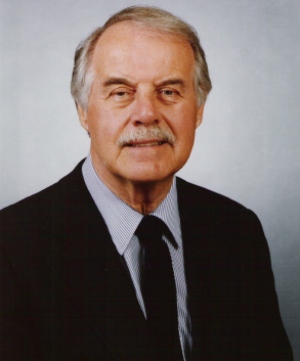 Richard Kole received his Texas citizenship in 1951 after being born in Chicago, Illinois on October 18, 1920. He attended Thomas Kelly High School and graduated in 1938. He enrolled in Chicago Musical College but his formal education was interrupted by World War II. Richard auditioned for the military band at West Point and was accepted. He remained in service until 1945. After the war he returned to Chicago and graduated in 1948. While he was in school, he performed with the Chicago Civic Orchestra and studied with the flutists in the Chicago Symphony.

After graduation in Chicago, he moved to Boston to study with Georges Laurent, the first flutist with the Boston Symphony. Richard enrolled in the New England Conservatory of Music, attending the Berkshire Music Festival as a scholarship student for four years. Richard received a Masters degree in flute in 1951. He then came to Texas. Richard played with the San Antonio Symphony from 1951 to 1954. To supplement his salary, Kole started conducting the band at Northeast High School in 1952. He then moved to Sam Houston High School and remained there until 1959.

He moved up to 5A Jefferson High School and had to build the band up, but they got their first sweepstakes in 30 years. During this time, Richard also conducted the San Antonio Youth Symphony and they were selected honor orchestra in 1962 and they performed at TMEA.

In 1966, Richard Kole was named to the faculty at Del Mar College in Corpus Christi. During his time there, the Del Mar Concert Band was invited to perform at TMEA, still the only junior college band to have this honor. For 19 years, he conducted the municipal band, giving outdoor concerts during the summer months.

Richard has served as an adjudicator in many regions in the state as well as serving as an audition judge for All-State and Honor Band selections and in 1988 he conducted the New Mexico All-State Orchestra. In 1986, he retired from Del Mar, holding the rank of full professor. During his teaching career, he taught at numerous band camps throughout the state.

Richard's musical proficiency and knowledge of music literature makes him an available reference for directors and students. Many students and directors have profited from his abilities.