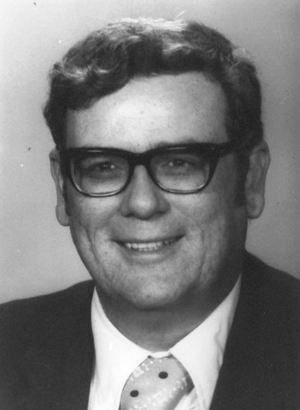 Digital Scrapbook
Rarely, in any profession, is a person truly loved by all and able to brighten every life he touched. Howard T. Dunn, Jr. was a man with these qualities. An endless reservoir of teaching techniques, Howard provided the state of Texas, the nation, and the world with love, emotion, desire, and commitment. His knowledge of wind band literature was legendary. The Dallas Wind Symphony, heard in concert just before this ceremony, performed a continuing tribute to his life.

Howard Dunn was born on December 16, 1938 in Nashville, Tennessee. He grew up in Dallas, attended Woodrow Wilson High School where he was an outstanding student and musician. Howard selected Southern Methodist University to continue his education, and it was obvious that he was a young man with exceptional talent, an unlimited capacity for continued growth and development both personally and professionally, and a future potential that could only be distinguished. After he finished his Masters degree at North Texas State University, no one was surprised by the sequence of successes he enjoyed as a teacher, conductor, and administrator at Lake Highlands High School, Richardson High School, and Skyline Learning Center. In recognition of the quality of his leadership, S.M.U. invited Howard to become conductor of the university wind symphony and professor of music education.

Howard's way of life and his whole professional career seemed to be based on seeking to serve and it was most appropriate that as one who had grown up in the local public school system and had subsequently served that system with such distinction that he should be asked to assume the highest administrative arts position in the Dallas Independent School District. In this position, he achieved a higher level of service and influence where his many talents could combine with his experience and creative vision to provide leadership of the highest quality. Much to our sorrow, his tenure in this position was brief.

During the 80's, a dream of Howard's was realized when he organized and conducted the Dallas Wind Symphony, a true professional wind group to play the literature of the band. He made several recordings with the wind symphony. At one of the wind symphony concerts, a sketch by Tom Batuik, the creator of the comic strip "Funky Winkerbean", was presented as a gift to Howard from the wind symphony. Mr. Dinkle, the band conductor in this comic strip is tapping his baton while he smiles and says, "Gee, for a minute there you sounded like the Dallas Wind Symphony and I felt just like Howard Dunn."

Howard served as clinician and adjudicator throughout Texas and the nation, and he also worked numerous band camps. He served T.M.E.A. and other professional organizations, and served on three U.I.L. Prescribed Music List committees. He had the unique ability to be a wonderful listener, eloquent speaker, forceful teacher, and devoted son. The mother/son relationship was not just the usual filial/maternal relationship, for whenever they were together it was obvious that they were special friends.

When Howard barbequed, he wore an apron from TV Channel 13 with these words which read "A Rare Medium Well Dunn!" Perhaps God's wind symphony has that great conductor planning the next concert in the sky. Isn't heaven lucky?