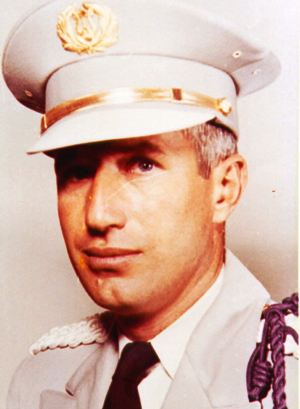 Digital Scrapbook
Sam Watson was born October 29, 1925 in Stamford, Texas. His schooling was in Borger, Texas and he is a graduate of Borger High School. In 1950, Sam received his Bachelor of Music degree from West Texas State University and in 1957 he completed his Master's degree in Music Education from West Texas State.

Sam began his band directing career in Wildorado, Texas in 1949-50, and continued his career at Springlake-Earth in 1950-51. He moved to Spearman in 1951, and developed a band program that could boast being the largest band in the Panhandle, regardless of school classification. His Spearman bands won Sweepstakes for 14 years. They won the Outstanding Band trophy at the Tri-State Music Festival in Enid, Oklahoma, and on three occasions got to "keep" the trophy after winning 3 consecutive years. One of Sam's Class B bands won 4th place in the Class AAA State Honor Band Competition. His tape was placed into the higher classification by mistake at the convention. He accepted 4th place in Class AAA!

In 1967-68, Sam directed the Olton High School Band. He then moved to Phillips and directed the high school band there from 1968-1973. Sam's bands were of the highest quality as both the Olton and Phillips bands were Sweepstakes winners.

From 1973-1986, Sam was a member of the band staff in Pampa until his retirement in 1986. He received the Bandmaster of the Year award in 1978 from T.B.A. Sam was a member of Phi Beta Mu, T.M.E.A., and T.B.A. He has served in various capacities in T.M.E.A., Region I, and he was named Outstanding Citizen by the Spearman Chamber of Commerce.

Sam's bands were successful because Sam was a teacher of students "first". He always had 60% plus of the student enrollment in band as everyone wanted to be a part of a winning organization. He always has time to talk "band" to anyone young or old. Sam and his wife, Helen, reside in Pampa.