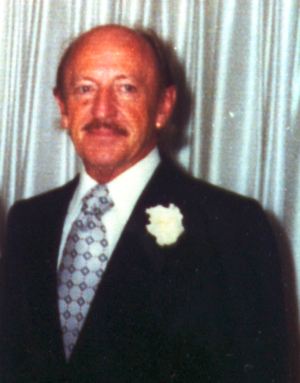 Digital Scrapbook
Dwight Tomb was born November 20, 1921 in Claude, Texas. He was reared in Clarendon and Sweetwater. At age two, Dwight began playing drums, and by age seven he was playing drums in the Clarendon High School Band. His elementary schooling was at Clarendon, and he finished high school in Sweetwater in 1939. He attended Hardin Simmons University until 1942 when he joined the Army Air Corps. He was stationed in San Angelo, and played in an Air Force band. Following his discharge from the service, Dwight played professionally before returning to Hardin Simmons, where he finished his Bachelor and Master's degrees in Music.

Dwight's teaching career included service in Anson, Wylie, El Paso, Bronte, Edinburg, Mission, McAllen, Sweetwater, Clyde, San Angelo, and Colorado City. He was in demand as clinician and adjudicator, and his arrangements for concert and marching bands have been played statewide.

Dwight also taught percussion in summer band camps at Ranger Jr. College, Midwestern University, McMurry College, and Angelo State University. He continued to play professionally throughout his teaching career, and he also played in the Abilene and San Angelo symphony orchestras.

Dwight was a member of the national Association Of Rudimental Drummers, T.B.A., and T.M.E.A. He retired from teaching in 1985, and passed away January 14, 1988.