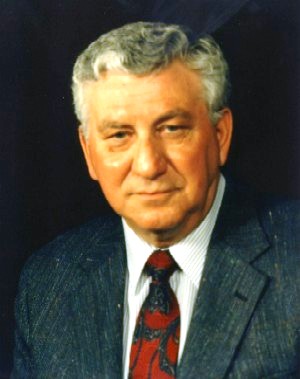 Digital Scrapbook
Joe DiCosimo was born May 17, 1925 in Mt. Union, Pennsylvania. He started clarinet lessons at age 14, and performed in his high school and jazz bands until graduation. Joe served in the Marines during World War II, and upon completion of his time in the military he spent a year and a half pursuing other various vocations before starting college at Western New Mexico to study music. His first teaching job after graduation from college was in El Paso, Texas where he taught middle school band for 2 years. He then taught in the same system at the high school level for 2 years. In 1955, Joe moved to Pampa, Texas to teach at Pampa Junior High. Joe started many programs in the Pampa instrumental program that have been the key to its continued success.

For 31 years Joe's bands received Superior ratings at UIL contests. His bands have also served their school and community by performing in parades and playing concerts. Joe's band was named Outstanding Band in their class at the Greater Southwest Music Festival in 1931 in Amarillo, Texas.

Joe is a member of TMEA, TBA, and Phi Beta Mu. In 1986, he retired from the public school system, however he still teaches privately for the Pampa schools. Joe also teaches at various summer band camps, and serves as an adjudicator and clinician throughout the school year.

Joe has, and still serves as a role-model for all Panhandle directors. His band's were always superb.