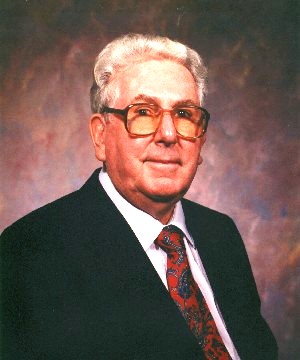 Digital Scrapbook
Paul Branom was born in Cumby, Texas in 1913. He later moved to Lubbock, Texas where he finished high school at Lubbock High in 1931. He received his B.S. in Education from East Texas State in 1935, and later received his Masters of Education plus forty hours on a doctorate from Texas Tech. His first band job was at Loraine, Texas where J. W. King and his brother, Melvin, were members of the band. He later taught at Levelland, Grandfalls, and Monahans. He was about to start his second year at Monahans when Uncle Sam sent him greetings. He played in the South Plains Glider School band in Lubbock until he was transferred to New Haven, Conn. He later was transferred to Boston where he spent the rest of the war period playing parades, hospitals etc.

Paul resumed his teaching career after the war in Seminole, Texas, and then moved to Lubbock in the late forty's where he became band director at Lubbock High School. His 1954 band won the outstanding band award at the Enid Tri-State Music Festival. The Lubbock High bands received many awards and honor's under the direction of Paul Branom.

Paul was an active member of TMEA, TBA, and Phi Beta Mu.
He retired in 1971 from the band program, and retired from teaching in 1973.
He lives in Cumby, Texas where he takes care of his 100 year old mother.